We hope all members are well during this challenging time. Read on for newly commissioned articles on how Covid-19 is changing the way we lead, plus news on our upcoming events and online forum
.
Your network is here to support you. Discover new ways to connect with your peers.
Culture-shaping: behavioural change in the digital era
Now is a catalyst for culture change
Will Rackham, PA Consulting
During the industrial era, individual responsibility in the workplace was limited to an extremely narrow set of options and requirements. People relied on their organisation's culture and structure to do most of the work in telling them what to do and how to behave.

As leaders and employees, we've come a long way since then. Digital technologies and increases in both individual and mass-level information and communication have driven major societal change. That's bringing a shift in focus from 'how much' we produce to 'what effects' we can achieve, and employees who are looking for connection, purpose and meaning in their work.

Externally driven changes such as new technologies are also enabling workforces to work increasingly more productively and remotely. Such shifts are beginning to change the role of leaders and obliging them to build cultures based on trust and empowerment of employees. Leadership is evolving as digital teams do. Leading remote working teams is moving away from managing by presence to managing by tasks and output. The main challenge that leaders will face when it comes to remote working will be in becoming comfortable in letting go and truly trusting teams to deliver against the tasks set for them. However, too many organisations still expect to be able to regulate and direct digital workplace behaviours using the same old factory-developed methods – the carrot and the stick. It's time to embrace the change.

What's needed is an approach that enables employees to figure out on their own 'how to be' by encouraging self-reflection and self-awareness, and developing independence, creativity and individuality. Doing so will help people become more resilient, adaptive and agile in an unpredictable and competitive world – helping focus their energy on ingenious responses to complex problems. This should be accompanied by a focus on mentally strong, healthy individuals, and action to target the root causes of unhealthy behaviours.

Strengthening and developing the individual
The growth in information and workplace expectations of the digital era place a significant amount of pressure on the individual. This is leading to increases in mental health problems such as anxiety and depression. All of this has made awareness of our individual governance, our psychology and our biology so much more important. Yet culture-shaping programmes tend to focus primarily on structures, systems and processes. They are reluctant to look at the states of mind of the people who work within the organisation, or the leaders who make the decisions.

Creating healthy individuals and thriving organisations requires leaders to embrace a growth mindset towards individual employee development and help them discover 'how to be'. This means moving away from telling people 'what to do', shifting from command and control behavioural interventions to ones that are self-reflective and focus on building self-awareness.

There also needs to be a focus on helping people to be their best self by helping them understand and express the best within themselves consistently, rather than forcing people to fit an unrealistic model of the perfect employee.

Leaders need better training on understanding their people's thoughts and emotions, and greater appreciation for the ingenuity that can come from diverse viewpoints. And organisations need to supply the technologies that can enhance and sustain individual growth, be they individual learning apps, or fully integrated learning platforms that bring together articles, podcasts, videos or games and diagnostic tools.
This work can build resilience, help employees better manage their mental and emotional states, and enable them to make conscious choices about how to react rather than falling into instinctive, defensive reactions.

Target the root causes of unhealthy behaviours
A typical approach to behavioural change is like a game of whack-a-mole, dealing with sporadic displays of unhealthy behaviours (such as poor communication or collaboration) rather than addressing the root causes.

Digging deep to find the underlying structures of individual behaviour is crucial to dealing with cultural and behavioural problems. Leaders must also examine the assumptions underlying the current culture and deconstruct them so they can create something new.

This requires an understanding of the following principles. The first is to take the time to identify and analyse root causes in order to save time later and help stop the symptoms recurring. Then there should be a recognition that nothing is set in stone – all organisations have their myths and traditions that, while once helpful, may now be harming the culture. Helping people to understand they can do things differently is an effective way of improving behaviour.

Employers also need to understand the employee value proposition – visible and practised alignment between the organisational purpose and employees' broader day-to-day lived experience will help attract and retain top talent. This is brought about by living company values, not just saying them. In a digital age, any disconnect between what you say (such as 'we put our people first', and then giving new mothers a couple of weeks maternity leave) are easy to call out and share. Inauthentic leadership is a one-way ticket to a toxic culture.

People-centred culture shaping
Thriving organisational cultures are those which enable people to overcome the psychological, biological and philosophical barriers, rather than attempting to force a utopian vision – be it a flat hierarchy or a command-and-control structure. Instead, healthy cultures flex, adapt and evolve in response to the world around them and the ideas of the people in them.

This requires courageous leadership that supports optimism and ingenuity and reinforces the culture at all levels throughout all everyday work experiences. Real, effective and lasting culture-shaping needs a conscious effort on the part of the individual, as well as support and direction from business leaders. This new, more balanced method approach to culture-shaping will enable organisations to respond in a more healthy, innovative and productive manner. Healthy cultures exist in the balance between order and chaos, with enough structure to ensure things operate smoothly, but not so much to restrict growth and new ideas that drive growth.

When done correctly, this results in a more profound and compelling sense of personal responsibility and maturity, and far more capable and productive employees who find connection, purpose and meaning in their work. And, ultimately, it will make you more likely to deliver on your strategy, improve efficiency, see enhanced recruitment and retention, and improve your organisation's overall reputation.
Managing reputation through crisis
New metrics for unprecedented times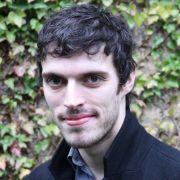 Dr Matthew Wood, University of Sheffield
Research has shown a good reputation can help public bodies to achieve their mission and is associated with trust, credibility and authority. In our highly turbulent context, it's more important than ever to keep in touch with stakeholders to understand how they view your reputation in multiple ways. My research has produced a new barometer that public bodies can use do just this.

Most measures of reputation are based on private sector survey instruments (e.g. the RepTrack PulseTM). While these can be useful, they mainly focus on reputations for efficiency and productivity. Academic theories of reputation in the public sector suggest moral reputation, and reputation for following legal procedure, are just as important in the public sector.

Working with the European Chemicals Agency (ECHA), Utrecht and Leiden Universities, we designed and validated the very first survey instrument that can systematically measure different types of public sector reputation.
Moral reputation: do stakeholders think the public body has the right values and mission?

Legal reputation: do stakeholders think the public body follows relevant procedures correctly?

Performative reputation: do stakeholders think the public body runs efficiently and productively?

One interesting outcome we found was the more contact stakeholders had with the public body, the better they were at discerning between different types of reputation. You can see below a figure we produced for ECHA that shows types of reputation among 1000 of their stakeholders (right=high, left=low).

Source: Public Administration Review



The best thing about the barometer is it can potentially provide insights for any public body (not just regulators like ECHA). I would be happy to speak any public body interested in the research and applying the survey instrument to help understand how stakeholders perceive different aspects of their reputation.



Facing the crisis together
Use your insights to drive change - and learn from international counterparts
Adrian Brown, Centre for Public Impact
Public bodies are adapting impressively to the task before them. The Covid-19 crisis has kick-started a need for new approaches: a global flurry to find solutions for an unexpected crisis. Due to the nature of the crisis, few have been fully prepared, and many are working hard to rally resources and unify experts from across the public, private and non-profit sectors toward a common goal. In this context, the sharing of ideas and best practices is critical: pandemics do not stay within boundaries, borders and silos, and neither should the global response.

The Open and Innovative Government Division (OIG), in which the Observatory of Public Sector Innovation sits, is issuing a call-out to all levels of government, public bodies, civil society, international organisations and the private sector to gather innovative, digital and open government solutions and inspiration on how individuals and organisations across the globe are responding to the crisis.

The Centre for Public Impact and GovInsider have joined the OIG call to help gather more evidence of current government practices. Others organisations are invited to do the same and participate in a joint effort to support governments in this difficult times.
We invite you to submit your ideas using this submission form. Or are you looking for inspiration? You can browse innovative responses using our innovative response tracker.

Areas of innovation where Chief Executives can share insight:
Governance responses (E.g. emergency regulation, budgeting, procurement or cross-organisation collaboration to re-use/re-purpose existing infrastructure, code, design patterns or technology to quickly develop new solutions)

Public service delivery under new circumstances (E.g. transitions to virtual classrooms, delivery of prescription drugs to avoid social contact at pharmacies, delays of deadlines, or rapid digitalisation of in-person public services)

Information and practice sharing, with the public or internally (E.g. use of crisis communication channels, combatting disinformation, or the use of knowledge sharing platforms for call centre staff to have updated information about COVID-19)
All responses will be immediately available for public view, download, and comment here.
Member perspective


Historic England: Systems working through crisis
Duncan Wilson, Chief Executive
Historic England is a regionally-based, national organisation of 850 people with quite a well-developed culture of homeworking. So while many of us have had to adapt to a new way of working, we do at least have an established system which has allowed us to stay close to our staff and the communities we serve. Our business is in engaging with the protection, care and championing of the historic environment. We do this through the planning system and through listing buildings and places of archaeological interest as well as involving the public in ways they can engage with the historic environment on their own doorstep.

Historic England makes grants to the heritage sector, to a number of small expert bodies and to historic places at risk. We are working closely with the two lottery distributors in our area, Arts Council England and the National Lottery Heritage Fund, and with the Department of Digital, Culture, Media and Sport, to provide a package of support for the heritage sector. Much of the heritage economy relies on visitor income and is critically affected by the closure of major visitor attractions.
We have a particular responsibility for English Heritage, which looks after the portfolio of historic properties in state ownership from Stonehenge to Dover Castle. So we are very much aware of the problems such organisations face and the need to plan for a difficult year ahead.

We are working closely with associate organisations to share information, advice and expertise, and collaborating to help understand the scale of the overall impact on our sector. This data and evidence will help ensure everyone can respond more quickly and effectively. It includes collecting information from small and large businesses, and experts in areas ranging from craft skills to heritage crime, so we can start preparing for a recovery phase. It will, in turn, enable us to advise the Government to help secure the necessary support where it is needed most.