Love Never Fails

(I Corinthians 13:8a)
Since February is the month known for Love, thanks to St. Valentine, it is a great month for us, as Christians, to celebrate Agape Love, the love we show to others unconditionally. Unconditional love is Agape love, and is best revealed in our actions, like a warm welcome or help in a time of need.
The South West District is full of great churches that reveal Agape love in their actions regularly. Therefore, starting in February, we will highlight our SouthWest District churches as they share Agape Love in their communities.
This month's Agape Love ministry highlight comes from our Newnan Area. Several of our churches aided in immediate and continued relief for the community when the tornadoes came through in 2021. Newnan Chapel, under the leadership of Rev. Dr. Terrilyn Lemons, was the church closest to much of the damage in the area. Newnan Chapel has worked tirelessly at aiding victims, sharing the love of God as families and neighborhoods continue to recover. Their love in action reveals love that never fails—God's Agape love.
Do you have a ministry that reveals God's unconditional love to your community? Please send us a note about that ministry, and a picture that shows it in action, if at all possible! Send to southwest@ngumc.net


IT'S FINALLY HERE - FEARLESS DIALOGUES!
Saturday, February 5, 10 am-3pm @ Griffin First UMC

All pastors in the district are encouraged to attend, along with 2-3 laity from your church. Deadline to Register is February 2! Register today at the link below or by contacting the District Office (770-227-1074 or southwest@ngumc.net).
Early Response Team (ERT) Training
Saturday, February 26, 2022, 8:30am – 4:00 pm
LaGrange First UMC, 401 Broad Street, Methodist Ministry Center

Please pre-register by February 22 at this link:
https://na.eventscloud.com/655771
or contact the District Office at
770-227-1074 or southwest@ngumc.net

What is an Early Response Team?
While ERT's are not first responders, they fill a specific need in the early days after a disaster to clean damaged homes, remove debris, place tarps on homes and otherwise prevent further damage, while providing a caring Christian presence. When tornadoes hit a part of our district earlier this year, ERT Teams were very much needed and played an important role in recovery. You must complete this training in order to serve on an ERT.


When a tornado hit our district last year, ERT's were very important in the clean-up and recovery. We need more teams within our district to be available to help with future disaster response!

The SouthWest District is extremely thankful to the following pastors who served on the District Statistician Team. They spent countless hours reviewing End of Year Reports, assisting churches and following up on questions. We are grateful for their service and to all the pastors and laity who worked so hard to get reports completed and submitted by the deadline.
Skip Mitchell, Lead Statistician
Michael Jackson
Pamela Johnston
Lesley Langford
Andy Postell
Brenda Rhodes
James Woods
Children's Ministry Leaders, Directors, Volunteers, and All Who Serve in Children's Ministries



We have an abundance of talent in the SouthWest District! Let's get together and begin to help each other with our common goal: "To make disciples of Jesus Christ for the transformation of the world." As a group of leaders dedicated to the ministry of children, let's encourage each other, share ideas and resources, pray for each other, and support each other.

If you are interested in meeting with other children's leaders would you please email District Children's Coordinator, Jeanne Jones at jeanne@lagrangefumc.org. This list will make it easier for us to contact you directly and get your input on specific dates/times and the best way to meet.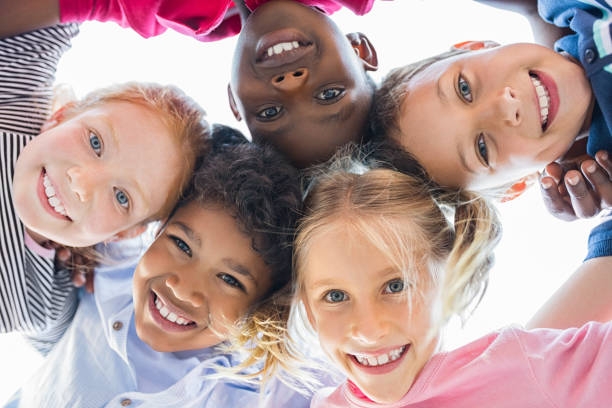 Annual Conference in Athens!
The Annual Conference Planning Committee announced recently that the 2022 North Georgia Annual Conference will be held in Athens at The Classic Center, June 2-4. A live stream option will be available for visitors and friends.

Pastors, be sure that your Lay Member information has been added to the Report of Lay Leadership in Data Services.

The District Office has extended the deadline to receive applications for youth, young adult and at-large delegates until February 10.

ATTENTION LOCAL PASTORS AND THEIR SPR COMMITTEES
Ministry Reviews (clergy evaluation forms) for all local pastors are due to the District Office by February 28. There are 3 forms:
Form A - to be completed by the SPR Committee
Form B - to be completed by the Pastor
Form C - a statistical form to be completed jointly by the Pastor & SPRC

All 3 forms can be completed online through Data Services by the Pastor and SPR Chair. We will also accept written forms. Blank copies can be downloaded below.

All local pastors are reminded of their appointments with the

District Committee on Ordained Ministry

, via Zoom, on either

March 22 or March 29

. Schedules have been emailed to all local pastors. If you are unsure of your appointment time, contact the District Office.
Grants Available to Small and Medium Sized Churches


The Foundation for Evangelism is offering grants of $5,000-$10,000 to small and medium sized churches (250 or less) to offer innovative evangelism and outreach efforts in their communities. The deadline to apply is February 28 and the grants will be awarded summer of 2022. For more information, please visit the following website: https://foundationforevangelism.org/grant-seekers/.

Happy Birthday to the following appointed pastors celebrating birthdays in February:

1 - Chuck Beattie
3 - Alpheia Murray
9 - Shannon Karafanda
15 - Kory Trinrud
16 - Wilma Hastings
19 - Debbie Lefevers
21 - David Williams
21 - Fede Apecena
24 - Ashley Jenkins