October 16, 2020
|
OSHER LIFELONG LEARNING INSTITUTE
Monday, October 19th, 10:00-12:00am,

FREE


OLLI Urgent and Critical Lectures Series Presents
Abddul El-Sayed Moderated by: Dilip Das, UM Assistant
Provost for Academic Affairs
OLLI Reads Presents Co-hosted by Ypsilanti Public Library
Healing Politics: A Doctor's Journey into the Heart of Our Political Epidemic
In Healing Politics Dr. El-Sayed draws on his experience as a physician, a public health official, and an epidemiologist to diagnose the causes of our broken political system. As an advocate for social justice, he moves beyond that and gives a prescription and a treatment plan.

As Professor Cornel West says "This book is a majestic act of hope grounded in a life of great empathy and courage! . . . Abdul El-Sayed takes us on a breathtaking journey that uplifts our spirits in these grim days!"

Dr. El-Sayed was born in Michigan to parents who emigrated to Detroit from Alexandria, Egypt. He graduated with distinction from the University of Michigan, attended Michigan's Medical School before accepting a Rhodes Scholarship where he completed a Ph.D. in public health, and served as captain of the men's lacrosse team. Upon returning to the states, he completed his medical training at Columbia. He currently teaches at the University of Michigan's Honors College.

Dilip Das is Vice Provost for Diversity, Inclusion, & Student Affairs at University of Michigan, Ann Arbor. He is a liaison for 12 UM units on campus implementing their five-year Diversity, Equity, & Inclusion Strategic Plans. He is the Accreditation Liaison Officer at UM for the Higher Learning Commission's 2020 UM Reaccreditation. Dilip also leads and helps manage statewide college access grant programs and mentors both graduate and undergraduate students. Dilip holds a doctorate in higher education administration, a master's in science education, and a bachelor's degree in biology.

Zoom link:
https://umich.zoom.us/j/91645713215
Webinar ID: 91645713215 Audio only dial: 1-312-626-6799
Tuesday, October 20th, 10:00 am - 12:00 am. Online. FREE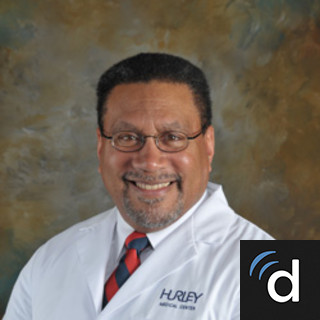 Debra Furr-Holden, Ph.D Lawrence Reynolds, M.D.
Urgent and Critical Lecture Series, The Lasting Impact of Covid-19 Presents
Mitigating the Impact of COVID-19 on Underserved Communities:
Lessons Learned from Flint and Implications for Reducing Health Disparities Beyond the COVID-19 Pandemic
There have been tremendous racial, ethnic, economic, and geographic disparities in COVID-19 cases and outcomes. There are multiple causes of health disparities that pre-dated COVID-19 that have been amplified during the pandemic. We have learned multiple lessons in Flint to better understand the sources of health disparities and strategies to prevent and reduce the inequitable impact of COVID-19 on socially vulnerable communities. These lessons
provide valuable insights on longer-term strategies to address health inequities beyond COVID-19.
Debra Furr-Holden, Ph.D
., is the Associate Dean for Public Health Integration and Director of the Flint Center for Health Equity Solutions and MSU Co-Director of the Healthy Flint Research Coordinating Center. She is an epidemiologist and classically trained public health professional. She received a Bachelor's Degree in Natural Sciences and Public Health from Johns Hopkins University Krieger School of Arts and Sciences and a PhD in Public Health from Johns Hopkins Bloomberg School of Public Health.
Lawrence Reynolds, M.D
., a pediatrician for 41 years, has been deeply involved in health and health advocacy, especially for underserved parts of the Flint community, for most of his career. He was president and CEO of the Mott Children's Health Center, a board member of the Hamilton Family Health Network, president of the Genesee County Medical Society, and many other initiatives. He is a graduate of Howard University College of Medicine and a National Health Service Corps Scholarship recipient.
Zoom link:
https://umich.zoom.us/j/91515351120
Webinar ID: 915 1535 1120 Audio only dial: +1 312 626 6799
Announcing a new OLLI Commons Event - Tomorrow!
Craig Stephan
and
Dick Chase
will be co-hosting a trial "Physics Commons" immediately following the next two UM "Saturday Morning Physics" lectures, one of them tomorrow. These Commons events will be a chance to meet other attendees to informally discuss and raise questions about the talks. If they prove useful, we will likely continue the series in the spring when the talks resume.
The upcoming UM talks are from 10:30 to 12:00 (1-hour lecture, 1/2 hour Q&A):
Oct. 17 (tomorrow!) Julie Young, UM Naval Architecture and Marine Engineering Professor, on "Smart Maritime Propulsion and Energy Harvesting Concepts"
Nov. 14 Alec Thomas, UM NERS and Physics Professor, on "The Light Fantastic"
See
https://lsa.umich.edu/physics/news-events/saturday-morning-physics.html
for details and joining instructions.
The Physics Commons will open for discussion at 12:30:
Zoom Link to join this programming:
https://umich.zoom.us/j/95574902503
Meeting ID: 95574902503
Audio only dial: 1-312-626-6799
We hope to see you there!