June 18, 2021
|
OSHER LIFELONG LEARNING INSTITUTE
The building where the OLLI offices reside, the Turner Senior Resource Center, is now open from 9-5 on Tuesdays and Thursdays. The Turner Senior Wellness Program is now serving community members on these days. The OLLI program is not officially open in-person yet to the public. OLLI staff will be in the building a few days per week, but will continue to work virtually some of the time, as all of our Fall programming will remain virtual. We continue to consult with MI Medicine as to when we can return programming to in-person, and are hopeful that this will begin happening in January. We hope you are enjoying the beginning of summer. If you would like to pick something up from our offices, please contact olli.info@umich.edu to make sure a staff member will be onsite. Stay tuned for more information!
- OLLI Staff

OLLI will be virtual this Fall!
OLLI is planning to offer all programming virtually this Fall. Our Fall catalog is being designed right now, and we are excited for all of the wonderful programming that is planned. We do hope to be back in person as soon as safety permits, and will continue to provide timely updates on when programming will begin to transition back to in-person gatherings.
- OLLI Staff and Leadership

Thank you for supporting
Big Hearted Stories: Generations!


We had our Big Hearts for Seniors event on May 27th, thanks to everyone who joined us! If you missed it, you can still watch the free event recording HERE.


Donate to OLLI!
To make a gift to OLLI's annual fund to support OLLI operating costs, to sponsor a lecture, or to make a gift to the Friends Endowment Fund,
Click Here:

Thank you, The OLLI Development Committee



Finding Zoom Meeting IDs and Links:
Zoom information is sent out in e-mail a few days before the event takes place.

Zoom information is also available in OLLI's online Course Catalog for events for which you have registered as well as for events that do not require registration. To view the information in the Course Catalog (i) sign in using your OLLI account and password, (ii) go to the Course Catalog, (iii) locate your event and click on it to see the event's details, (iv) you'll find the Zoom information under Location toward the bottom of the page (you may need to scroll down to find it, if the event's description is long).

If you are signed in you can also see Zoom information on the payment History web page.

If you can't find the information you need to connect using Zoom or you have any other questions about using Zoom, send e-mail to OLLI at olli.info@umich.edu or call 734-998-9351
Are You Looking for Volunteer Opportunities at OLLI?
*** OLLI Special Projects Committee is currently recruiting volunteers!***
Looking for a fun and stimulating volunteer opportunity and a way to contribute? Join the Special Projects Committee, the OLLI "New Program Incubator". This is the committee that developed the Climate Change series, the COVID series, Torn from the Headlines, OLLI @home and OLLI Reads. Join us if you like generating new program ideas and making them happen.

Contact Jane Spinner at jspinner@umich.edu or Laurie Barnett at lcbarn@comcast.net if interested or to get additional information.
OLLI is Always Looking for Volunteers for Committees
There are a multitude of volunteer opportunities at OLLI - We need you! Please contact OLLI Director on more ways to get involved: Lisa Barton libarton@umich.edu 734-998-9356.
Interested in sponsoring an OLLI Event?
If you're interested in sponsoring a lecture, lecture series, or special event at OLLI, please let us know! These sponsorships can be dedicated to someone special, or in honor of a special person or occasion. For more information, please contact Lisa Barton at libarton@umich.edu, or at 734-998-9356.
Summer Lecture Series Presents: Key Organizations Serving Food-Insecure People in Washtenaw County
Thursday, June 24th, 10:00 – 11:30am. Online. $5.
Washtenaw County is wealthy. Median household income is $76,500, 28% above the Michigan average and 17% above the U.S. average. However, there are significant pockets of poverty in the county. About 11% of the population is below the poverty line. Similarly, 11% is food insecure, a percentage close to the national average. The Coronavirus pandemic has greatly worsened the problem. Since March 2020, county food distribution agencies reported a 30-300% increase in visitors. To quote one agency head, "[T]he pandemic created a perfect storm of food insecurity...We have never seen anything like it." This panel discussion will feature leaders of three front-line organizations doing battle against food insecurity: Food Gatherers, serving all of Washtenaw County, Ypsilanti Meals on Wheels, and We The People Opportunity Farm in Ypsilanti. Each leader will describe their organization, its target audience, and operations.

Panelists:

Alison Foreman, Executive Director of Ypsilanti Meals on Wheels (YMOW), has worked with Ypsilanti area non- profit organizations for more than 15 years. Ms. Foreman serves on the boards of the Ypsilanti Area Community Fund, Washtenaw Leaders Advisory and the Area Agency on Aging 1B Diabetes Program Advisory Group, and is a former member of the SOS community services board. She has appeared as a guest on NPR's "All Things Considered" and CNN's "The Lead." Prior to YMOW Alison worked with the Michigan State Housing Development Authority and the Book Industry Charitable Foundation. She received her bachelor's degree in juvenile justice and a master's degree in public administration from Eastern Michigan University. YMOW provides nutritious meals, social contact, and other services to homebound elderly, ill, and disabled persons in eastern Washtenaw County. YMOW's vision is a community where every senior feels nourished, valued and supported.



Melvin Parson (AKA Farmer Parson), spent approximately 13 years of his life incarcerated, was homeless on 3 separate occasions, and battled with substance abuse for many years. He has experienced many of the challenges that come with being on parole or probation. In 2015, while he was earning a bachelor's degree in social work from Eastern Michigan University, he co-founded a mentor program for men and women returning home from incarceration called A Brighter Way. In 2018 Mr. Parson founded a nonprofit organization, We The People Opportunity Farm (WTPOF), to create a sustainable farming system that can support a workforce of formerly incarcerated persons. He believes a main factor for people returning to prison is their inability to find meaningful employment or enrichment opportunities. One of his goals is to provide a paid internship program that will act as a springboard to future employment, continued education, and meaningful strides towards caring about themselves, others and their community.

WTPOF's mission is to break the cycle of incarceration in Washtenaw County. Its Paid Internship Program includes farming activities, as well as literacy and learning related to organic foods, career-building workshops, financial literacy, and home rehabilitation. In 2020, WTPOF started a Food Distribution Program and has given over 1,200 lbs. of food to 300 neighbors.



Eileen Spring, recently named 2021 Woman of the Year by the United Way of Washtenaw County, has spent 27 years at Food Gatherers (FG) and is currently President and CEO. Ms. Spring helped develop and steward a community-wide Food Security Plan that has dramatically improved the amount of fresh produce and protein available to individuals struggling with food insecurity in Washtenaw County. She has been active on the board of the Food Bank Council of Michigan, has participated at the national level with Feeding America, and is a founding member of the Washtenaw Housing Alliance. She received her bachelor's degree from Hofstra University and a master's degree from the University of Michigan. Food Gatherers was the first food rescue program in Michigan and the sixth nationwide. The food bank serves all of Washtenaw County and provides millions of pounds of free or low-cost food to a network of 170 hunger relief pantries. FG also provides direct food assistance in the form of hot meals, nutritious snacks, or emergency groceries to low-income adults, seniors and children. FG operates the Community Kitchen/Job Training Program at the Delonis Center, as well as Summer Food Service and Healthy School Pantry programs. FG also advocates for policies to improve food system equity.
For more information and resources about the series, click here.

To Register: Visit OLLI's Website Course Catalog. Sign in at www.olli-umich.org.

Lunch Bunch meets at noon to discuss the morning's lecture.
On Thursday, June 24, Debby Nicholas will facilitate the discussion on the lecture "Key Organizations Serving Food-Insecure People in Washtenaw County".

FREE
Use the instructions here to register.
We look forward to having you in this lively discussion!

Looking ahead, following June 24th, Lunch Bunch program will be on hiatus in July and August. We will be back when OLLI Thursday morning lectures resume in September.

Many thanks to all the Lunch Bunch hosts and participants who've contributed to stimulating and friendly discussions during the past year!
Stay tuned for upcoming Fall registration dates and catalog information!
OLLI is honored to share the obituary of Helen Hill, past member and loved instructor who touched so many here in Ann Arbor both before and after she moved to California.
Helen's students and peers honored her in 2014:

In appreciation of Helen Hill for twenty years of teaching Memoirs and Personal Essays:

With quiet grace, a sharp eye, and a ready laugh, she encouraged each while creating an atmosphere of mutual support and respect.

Helen Hill Obituary (1915 - 2021) - Ann Arbor, MI - Ann Arbor News (mlive.com)

Helen, you will be missed but your contribution to OLLI will always be part of who we are.
- OLLI Staff and Leadership
---
Community Read Book Discussion Sponsored by Ypsilanti Public Library and Matthaei-Nichols
June 28th at 4:00PM, online. FREE.
We're very excited to bring you a discussion of J. Drew Lanham's The Home Place.

National Geographic wrote that Lanham's book is a "lyrical story about the power of the wild [that] synthesizes J. Drew Lanham's own family history, geography, nature, and race into a compelling argument for conservation and resilience."

Matthaei Botanical Gardens and Nichols Arboretum is partnering with the Ypsilanti District Library in a community read program featuring books that portray the intersection of race and the environment. Two titles have been selected this year, one for adults (The Home Place by J. Drew Lanham) and one for children (Ruby's Birds by Mya Thompson). Both are available for request at YDL.

On June 28 we will hold a virtual discussion of The Home Place. Our special guests will be Sheridan Alford, an environmental educator and co-organizer of the online movement Black Birders Week; and Karen Simpson, an Ann Arbor-based writer and author of Act of Grace.

To register for the event, Click Here.

Do you have a question, comment, or reflection you'd like to share about the about the book? Please submit your questions, comments, or reflections in advance by clicking here.

Interested in a study guide for The Home Place?
Click Here.
---
Juneteenth - June 19, 2021
For celebrations and events regarding this national observance in metro Detroit, click here.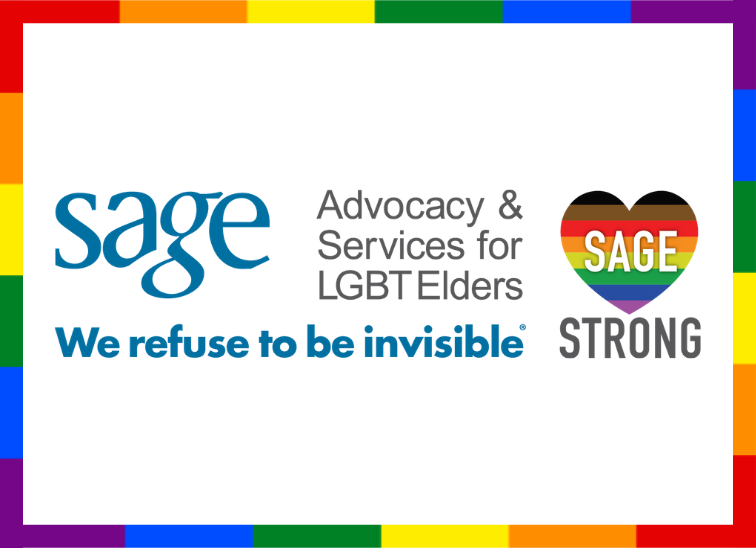 Celebrate Pride Month with Sage!
Visit https://www.sageusa.org/2021pride/ for details.
Looking for Summer Reading?
Check out these book recommendations from English professors at the University of Michigan! Click here to read the article.
The Commons is OLLI's FREE meetup place!

To receive the Zoom link for a group or event please register beforehand.
Use the instructions here to register.

Join us at one of next week's meet up groups!

The Schmoozery: Wednesday, June 23, from 1 – 2pm with Hank Greenspan
A facilitated conversation: At our Age…In this Age
The Schmoozery will continue meeting through the summer and into next year.

Lunch Bunch: Thursday, June 24, Noon – 1pm with facilitator Debby Nicholas
Join the group to discuss the lecture "Key Organizations Serving Food-Insecure People in Washtenaw County"
This will be the final Lunch Bunch meeting until the OLLI Thursday morning lectures resume in September. Many thanks to all the Lunch Bunch hosts and participants who've contributed to stimulating and friendly discussions during the past year!

Interested in hosting a program or event in the Commons in 2022?
Please reach out to Ginny Bentz at ginny.bentz@gmail.com
Check The Commons web page for registration information.
https://www.olli-umich.org/olli-commons

See The Commons Calendar for event details
https://www.olli-umich.org/commons-calendar


---

OLLI Book Beat—Summer Reading Suggestions
Sheila Konen, of the Ypsilanti District Library, recommended these books, among others, at her May 25th guest visit to Book Beat.

* Mary Jane, by Jessica Anya Blau, Genre: Coming-of-age stories
* One Night, Two Souls Went Walking, by Ellen Cooney, Genre: Literary fiction

* How to Order the Universe, by Maria Jose Ferrada, Genre: Coming-of-age stories
* The Kindest Lie, by Johnson, Nancy, Genre: African American fiction
* The Plot, by Jean Hanff Korelitz, Genre: Psychological suspense

* The Arctic Fury, by Greer Macallister,
Genre: Historical fiction
* Aquarium, Shehori, Ya'ara, Genre: Literary fiction
* Great Circle, Maggie Shipstead, Genre: Historical fiction;
* Light Perpetual, by Francis Spufford, Genre: Literary fiction

* Hummingbird Salamander, by Jeff Vandermeer, Genre: Dystopian fiction
* The Elephant of Belfast, by S. Kirk Walsh, Genre: Historical fiction
© Copyright 2020 Osher Lifelong Learning Institute at the University of Michigan.
All Rights Reserved.
A Community Program of the Geriatrics Center
2401 Plymouth Road, Suite C, Ann Arbor, MI 48105-2193
Telephone (734) 998-9351 • Fax (734) 998-9340
Email olli.info@umich.edu