ARTS & Culture News: October 31st


in this issue...

partners & affiliates
THIS WEEK IN MISSOULA
---
festival of the dead parade // zootown arts community center
Mon., Nov. 2 @6:30pm / Website
The ZACC presents its annual Festival of the Dead Parade, with a pre-parade party at Caras Park from 2-5pm. Participants are encouraged to come in costume.

preview: aliens by annie baker // roxy theater
Wed., Nov. 2 / Website →
BetweenTheLines Theatre brings you a production in which two angry young men welcome an awkward high-schooler into their back-alley friendship to teach him everything they know.

reading with catherine lacey // u of m, turner hall, dell brown room
Fri., Nov. 4 @7pm / Website →
Award-winning prose writer Catherine Lacey will give a reading in conjunction with U of M's Creative Writing Program. She is the recipient of the 2016 Whiting Award, among many others.

reading with brian d'ambrosio // shakespeare & co.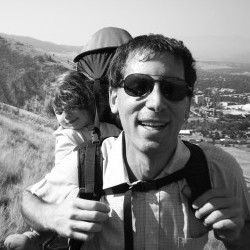 Sat., Nov. 5 @1pm / Website →
Brian D'Ambrosio, author of Shot in Montana: A History of Big Sky Cinema, will be talking about the 15 top movies made in Montana.


disney's 101 dalmatians kids // missoula children's theatre
Sat., Nov. 5, 3pm & 5pm / Website →
The Missoula Children's Theatre presents this classic favorite, featuring a cast of 45 Missoula-area kids.

town and gown dance // missoula senior center
Sat., Nov. 5, 8-11pm / Website →
The University of Montana Folklore Society is hosting its annual dance, with a beginner's workshop by Derek Gallagher at 7:30pm.


great russian nutcracker // dennison theatre, u of m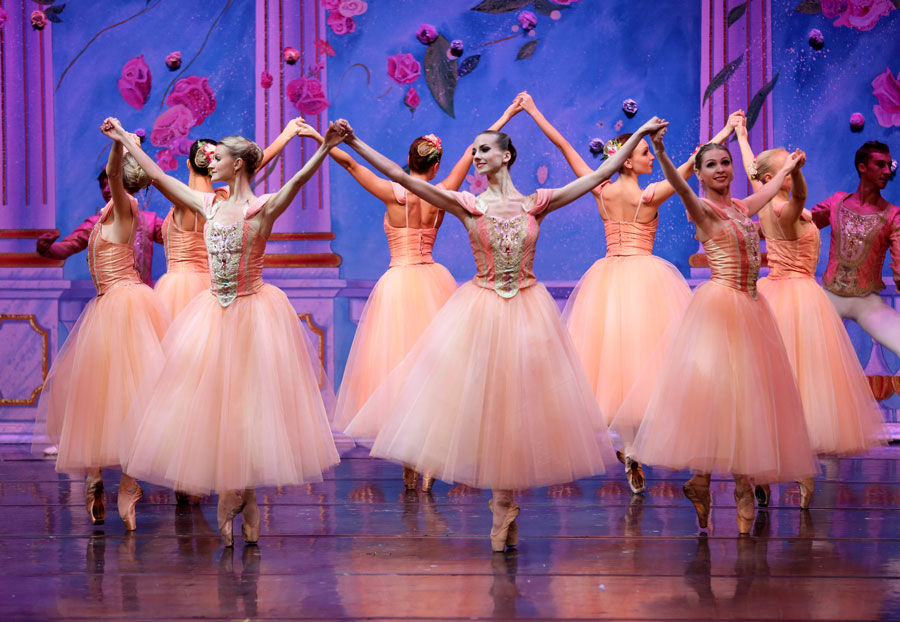 Sun., Nov. 6 @3pm / Website →
The Moscow Ballet will perform its celebrated Great Russian Nutcracker. Forty dancers, a 60-foot Christmas tree, and hand-painted sets by Academy Award nominee Carl Sprague.
Art For Change Juried Exhibition
University Center Gallery / 4pm
22nd Annual Juried Student Exhibit
Gallery of Visual Arts / 5pm
Sunburst Wildflowers // Steve Slocomb
Montana Natural History Center / 4:30pm

3rd Annual Holiday Show
Radius Gallery / 5pm

Missoula Symphony
Public House / 5pm

We'll Meet on the Edges Soon // Michael Zachary
FrontierSpace / 5pm

A State of Mind / Travis Bradford
Grizzly Hackle Fly Shop / 5pm

Montana Peepshow Stories // Leslie Van Stavern Millar II
Missoula Art Museum / 5pm

Assortments // Bob Phinney & Elloie Jeter
Gallery 709 (Montana Art & Framing) / 5pm

Best of Betty's Photoshoots
Betty's Divine / 5pm

Missoula: Coming Home // Brian Christianson
E3 Convergence Gallery / 5pm
The Art of the Vote
Imagine Nation Brewing / 5pm

Gallery Night
Berkshire Hathaway Montana Properties / 5pm

Homemade Wearables in Leather, Silk, Cotton, and Wool
4 Ravens Gallery / 5pm

Zobird Jewelry // Zoe Moore
Bathing Beauties Beads / 5pm

Entomoglyphs // Larry Evans
Lake Missoula Tea Company / 5pm

Wild and Scenic Original Oils // Ani Eastwood
The Artists' Shop / 5pm

Habitat for Humanity Show
A & E Architects / 5pm

Community Exhibition
The Clay Studio of Missoula / 5:30pm

Art of Bayern
Frame of Mind / 5:30pm

Haunted House of Representatives
Real Good Art Space / 7pm
an attic an exit // u of m's open space theatre (partv 005)
Nov. 11 @8pm, Nov. 12 @2pm&8pm, Nov. 13 @6pm / Contact →
Bare Bait Dance is hosting a performance by Rachael Lincoln and Leslie Seiters, who will integrate influences from contemporary dance, visual art, fiction, aerial dance, and theater.
art associates meeting // missoula art museum
Wed., Nov. 16 @10am / Contact: 544-0891 →
This monthly meeting will take place with artist and educator Steve Glueckert, who will take attendees on a tour of his exhibition's sculptures and drawings. Call Susie at 544-0891 to learn more.
when jazz was king // university center ballroom
Fri., Nov. 18 @5:30pm / Website →
Join the UM School of Music and Jazz Program for an evening with the UM Jazz Ensemble. Hosted by special guest MC Huey Lewis. Drinks, dinner, dancing, and world-class jazz to support UM students.

handel's messiah // dennison theatre, u of m
Sun., Nov. 27 @7:30pm / Website →
The International Choral Festival and UM School of Music presents this live community performance with Dr. David Edmonds at the podium. Mayor John Engen will present welcoming remarks.
Parks & Rec Programs
A wide range of programs for families, children, beginners, and pros. Call 721-PARK to learn more.
Modern Dance Class
Join Bare Bait Dance every Tuesday, 5:30-7pm, in the Open Space 005, UM Campus, PARTV Building. Contact Kelly to learn more.
Docent Tours
Montana Museum of Art & Culture offers docent tours every Thursday at 2pm. Visit the website to learn more.
Ceramics, Ages 9-12
The Clay Studio of Missoula offers this workshop Thursdays, Oct. 27 - Nov. 17, 3:30-5:30pm. Visit the website to learn more.
Nancy Seiler Workshops
Nancy Seiler's most recent slate of workshops include Monoprinting Holiday Cards (Oct. 29, 1-4pm) and Nature Journaling: Birds (Nov. 3, 1-4pm). Visit her website to learn more.
Aikido Intro for Beginning Adults
Aikido Missoula is offering this class on Nov. 5, followed by 4 guided basics classes. Visit the website to learn more.
Ceramics Classes
Artist Elisha Harteis is offering youth beginning classes Nov. 5 - Dec. 17. Contact Elisha to learn more.
ZACC Workshops
Zootown Arts Community Center hosts a whole slate of workshops in October. Including encaustics, glass fusing, silk-screening, pottery painting, mosaics, puppet-making, printmaking, and more. Visit the website to learn more.
---
beginner guitar program // bigfork middle school, rm 128
The Bigfork ACES program is now enrolling students for its Beginner Guitar Program for youth in the Flathead Valley, Grades 5-8. It will be taught by professional guitarist Tim Torgerson Nov. 7 through Dec. 12 and Jan 9 - Feb. 7. Contact Marti for more information.
all member artists exhibit // carbon county depot gallery, red lodge
This exhibit will feature about 30 pieces by members of the Carbon City Art Guild.
macbeth // shane lalani center for the arts, livingston
Oct. 21 - Nov. 13, Fridays & Saturdays @8pm, Sundays at 3pm / Website →
The Shane Center kicks off the community theatre season with its version of MacBeth. This will be a 21st-century update to Shakespeare's tragedy of self-promotion, betrayal, and murder.
flight of imagination // whitefish performing arts center
Sat., Nov. 12 @7:30pm & Sun., Nov. 13 @3pm / Website →
The Glacier Symphony and Chorale will present this concert to celebrate the imagination of humankind, and to explore themes of flight, sea, nobility, the unknown, and love.