ARTS & Culture News: October 24th


in this issue...

partners & affiliates
---
tarzan, the musical // missoula community theatre
Thu., Oct. 20 - Sun., Oct. 30 / Website →
There are only seven more opportunities to see Disney's Tarzan, the Stage Musical. Director Joe Martinez has transformed the stage into a giant "jungle gym," complete with a vine-swinging Tarzan!

skate film premieres night // roxy theater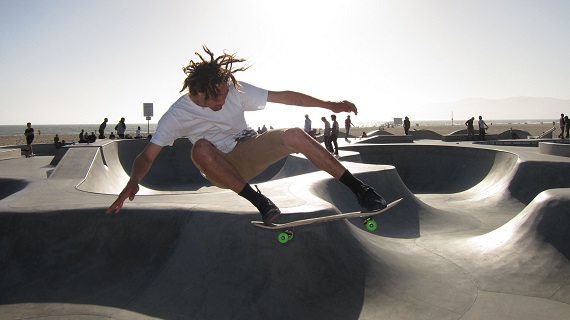 Mon., Oct. 24 @7:30pm / Website →
Sit in on a special viewing of Emerica's MADE Chapter 2 and Made in Venice, films that take you on a journey with the Venice Beach skateboarders who put street skating on the map.

readings downtown // fact & fiction downtown
Mon., Oct. 24 @7pm / Website →
Author Heather Tucker will be reading and signing copies of her book, The Clay Girl.

Tues., Oct. 25 @7pm
Author Dorothy Patent and Illustrationist Bill Munoz will give a talk and signing about their book, Dog on Board.

dracula // montana theatre, partv center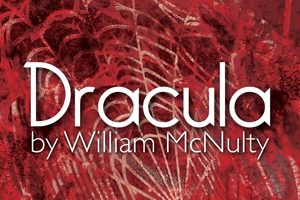 Oct. 26-29 @7:30pm / Oct. 23 & 30 @2pm / Contact: 243-4581 →
The University of Montana School of Theatre & Dance presents Dracula in an adaptation that reintroduces audiences to the urbane and calculating Count Dracula.

end of the world masquerade // missoula art museum
Thu., Oct. 27 @7pm / Website →
Join the MAM in celebrating the 200-year anniversary of the eruption of Mount Tambora, which was an inspiration to Courtney Blazon's current exhibition at the museum. Partygoers are encouraged to dress as a character from one of Blazon's illustrations.

haunted hollow // carousel for missoula
Fri., Oct. 28 - Sun., Oct. 30, 6-8pm /
Website →
Join Carousel for Missoula as it transforms Dragon Hollow into Haunted Hollow, a scare-ousel perfect for young children and their parents.

preview: aliens by annie baker // roxy theater
Wed., Nov. 2 / Website →
BetweenTheLines Theatre brings you a production in which two angry young men welcome an awkward high-schooler into their back-alley friendship to teach him everything they know.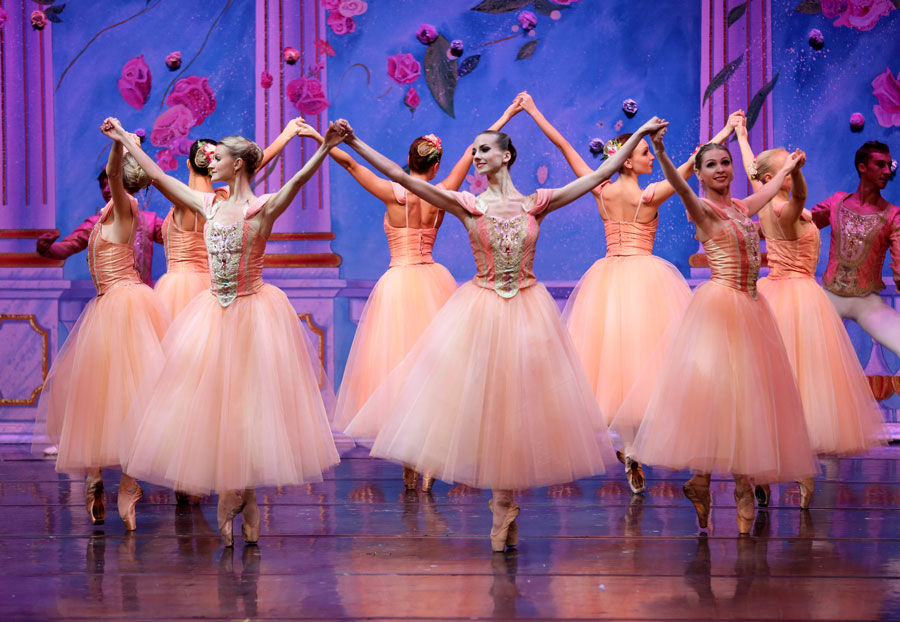 great russian nutcracker // dennison theatre, u of m
Sun., Nov. 6 @3pm / Website →
The Moscow Ballet will perform its celebrated Great Russian Nutcracker. Forty dancers, a 60-foot Christmas tree, and hand-painted sets by Academy Award nominee Carl Sprague.
art associates meeting // missoula art museum
Wed., Nov. 16 @10am / Contact: 544-0891 →
This monthly meeting will take place with artist and educator Steve Glueckert, who will take attendees on a tour of his exhibition's sculptures and drawings. Call Susie at 544-0891 to learn more.

handel's messiah // dennison theatre, u of m
Sun., Nov. 27 @7:30pm / Website →
The International Choral Festival and UM School of Music presents this live community performance with Dr. David Edmonds at the podium. Mayor John Engen will present welcoming remarks.
Stay tuned for next week's newsletter, which will include the First Friday events!
shakespeare's macbeth // shane lalani center for the arts, livingston
Oct. 21 - Nov. 13 / Website →

Shane Lalani Center for the Arts, Livingston The Shane Center kicks off the community theatre season with its version of MacBeth. This will be a 21st-century update to Shakespeare's tragedy of self-promotion, betrayal, and murder.
unleashed: critters from the permanent collection // yellowstone art museum, billings
Oct. 28 - Dec. 30 / Reception: Thu., Nov. 3, 5:30-7:30pm / Website →

Join the YAM for a chance to see some rarely, if ever, exhibited animal-related pieces. This is inspired by the recent attraction to animals recently, as related to social media memes and animal-themed exhibitions.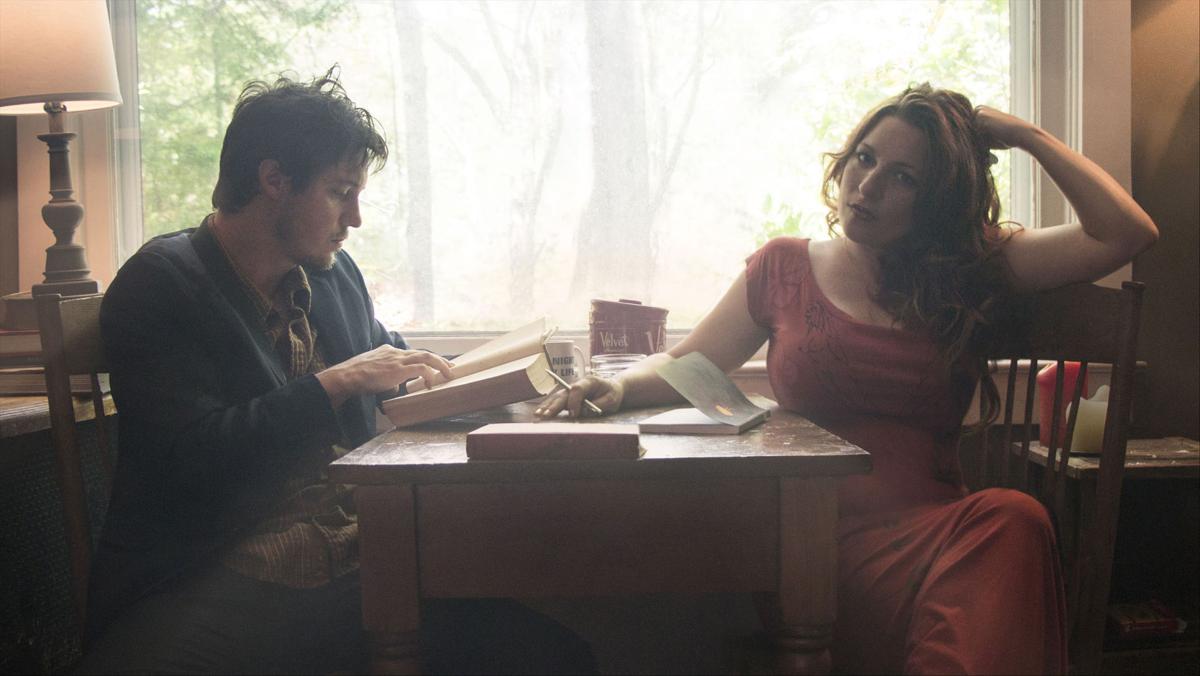 Shovels & Rope was born from a love of music
Music duo Cary Ann Hearst and Michael Trent describe their formation of a band together, which was ripe with interesting and painful memories. Check it out at the Missoulian →
On location: Silas Thompson's brushes with nature
Idahoan artist Silas Thompson's career has gotten to the point every artist dreams of: supporting his family solely off his art. Read his story at the Missoula Independent →

PARKS & REC PROGRAMS
A wide range of programs for families, children, beginners, and pros. Call 721-PARK to learn more.
CERAMICS, AGES 9-12
The Clay Studio of Missoula offers this workshop Thursdays, Oct. 27 - Nov. 17, 3:30-5:30pm. Visit the website to learn more.
MODERN DANCE CLASS
Join Bare Bait Dance every Tuesday, 5:30-7pm, in the Open Space 005, UM Campus, PARTV Building. Contact Kelly to learn more.
DOCENT TOURS
Montana Museum of Art & Culture offers docent tours every Thursday at 2pm. Visit the website to learn more.
SHRINE BUILDING
Zootown Arts Community Center will host this workshop in conjunction with the Festival of the Dead Oct. 27, 6-8pm. Visit the website to learn more.
CERAMICS CLASSES
Artist Elisha Harteis is offering youth beginning classes Nov. 5 - Dec. 17. Contact Elisha to learn more.