Greetings Good People of Grace,
All are invited to come to our Sanctuary to worship on March 12, 2023 at 10:30 a.m.

To access the Sunday Service by Live Stream on our YouTube Channel, links are found at the top of our website at graceavl.com. Click on "YouTube Services" for the service, on "Sunday Service Bulletin" for the bulletin, and on "Sunday Hymns" to sing along during the service. You will also find a link to The Book of Common Prayer under Resources.



Lay Ministers Serving this Sunday

Acolyte: Sally Withers Chalicist: Elaine Potter
Lectors: OT Jenny Thomas, NT Nancy Lewis; Intercessor: Vicki Vest
Ushers: Katherine and Todd Kaderabek
Greeters: Bea and Jeff Russell
Vestry Member of the Day: Mathes Mennell





SPRING FORWARD - Don't forget to set your clocks ahead one hour on Saturday night!


Liturgical Training
Training for all facets of church liturgy (readers, acolytes, chalicists, etc) will be held after services on March 19. Please let Jill in the office know if you will be attending.
---
What's Happening After Worship?
In the coming weeks there will be a variety of opportunities to gather after worship.
We hope you will join us!
Adult Forum meets Sunday at 9 a.m. Children's Sunday School meets at 9:15.
Lent at Grace
Formation for the season of Lent meets each Sunday morning at 9:00 am
We will explore Richard Rohr's newest book Jesus' Alternative Plan Please join us as we journey through Lent together. We will continue our study every Sunday at 9:00 am in the Parish Hall with our last class on March 26th.

I hope you will find it engaging and inspiring during this Holy season of Lent.
You can order the book on-line or you can purchase the book at Malaprops Bookstore downtown Asheville.
Virtual Sit Meditations for Lent Beginning February 24, 2023
Are you looking for a centering practice during Lent? Join the CAC online contemplative community for a free series of Virtual Sit Meditations to cultivate greater awareness during this Lenten season. Live streamed on YouTube, these virtual meditations will take place each Friday at 10 a.m. PT (1 p.m. ET; 6 p.m. GMT), from February 24 until April 7.
Virtual Sit Meditations for Lent
Every Friday from February 24 – April 7, 2023
Featuring CAC Faculty and Staff
Presented by the Center for Action and Contemplation 
LEARN MORE


Looking ahead to Holy Week and Easter
April 2- Palm Sunday - 10:30-am
April 6 -Maundy Thursday service - 7:00 pm
April 7 - Good Friday services - noon and 6pm
April 8 - Easter Saturday Vigil- 8pm
April 9 - Easter Sunday service - 10:30 am
Girl Scouts at Grace
This Sunday morning we welcome Girl Scout Troup 42504. The troop meets at Grace, and in appreciation of our generosity with our space, they will be serving Girl Scout cookies after church. Come get your favorites!



Episcopal Church Women
Thanks to all who came Thursday to help clean up the kitchen and pantry. Your services are greatly appreciated!




Save the date!
The ECW will hold its Spring Potluck Luncheon on Saturday, April 22nd, at noon in the parish hall. We will have a business meeting to discuss our goals for the upcoming year. We would love to encourage newcomers to join us!
---
---

EPISCOPAL AND DIOCESE PROGRAMS:
Sign up for the WNC Diocese Newsletter here.


The EPISCOPAL PUBLIC POLICY NETWORK (EPPN) is a grassroots effort of The Episcopal Church's Office of Government Relations to educate, equip and engage individual Episcopalians in federal public policy advocacy, guided by the resolutions of the General Convention and the Executive Council. To sign up for EPPN Action alerts that come to your personal email AND to receive a unique code to listen in on the fast-paced, 30-minute Zoom call every Thursday at 1 pm ("Congress Weekly"), register here as an EPPN network member.


Here is the latest resource prepared by EPPN for your information and use:
Support a Truth and Healing Commission for Indian Boarding Schools
Pisgah Legal Services sp
onsors the next Justice Matters Tour on Thursday March 16th from noon to 1pm. Contact Lori Nierzwick with questions or more information.
OLLI (Osher Lifelong Learning Institute) at UNC Asheville Inclusion Committee
Allison Scott, Director of Impact and Innovation, Campaign for Southern Equality
Aisha Adams, Founder and CEO, Aisha Adams Media LLC and Equity Over Everything
A conversation with:
Understanding and Being an Ally to the LGBTQ community
Just Equality:

on ZoomRegister using this link for the March 15 Just Conversations Program
12:30-2 p.m.Wednesday, March 15,
Just Conversations Program
Every day, LGBTQ people face discrimination, hatred and even violence. Misinformation and misunderstanding abound about LGBTQ people, whether it's in athletics, parenting or which bathrooms to use. Join us for "Just Equality," a compelling conversation with two local thought leaders, to learn about the issues faced by the LGBTQ community and how you can become an informed and supportive ally.

Read more about our guest panelists here.

Register using this link for the free Just Equality Zoom presentation
Financial News
Dear Grace Family,
Your Finance Team has completed its portion of the annual Parochial report for our Friends at the Diocese. The submitted results reflect Grace's operating and general financial position for 2022. Grace's profile reflects a very positive uptrend from 2021 and these results are a testimony to the generosity of the Grace community and talent
of Grace's leadership. Please be mindful of your annual pledge for 2023 to help sustain the Grace mission and ministry. The Parochi8al Report will be published upon completion by all parties and then submitted to the Diocese.

Peace, Katie Douglas (Financial Reporting) and Steve Birkhofer (Treasurer)
Grace Backpackers
New ways to get involved with the Grace Backpackers. In addition to the weekly delivery of Manna packs, here's a new way to reach out to our Jones Elementary neighbors. There are three boxes in the church foyer to receive the following much-needed donations (shopping lists on the table above the boxes or here):

Priority #1 – Food items are needed immediately to supplement a major food delivery to 50 families. Your deadline for bringing donations to church is March 22! A volunteer team is also needed for packing on Thursday, March 23, at 10 a.m., so please let Kim Hayes know if you can help (kimhys53@gmail.com).

Priority #2 – An important ongoing need at Jones is emergency clothing. The clothes closet can always use new or gently used boys and girls sweat shirts, sweat pants, t-shirts and underwear, sizes 5T-16.

Priority #3 – Another ongoing need is after-school snacks.

Thank you, people of Grace! Your generosity is always amazing. Remember our March 22 deadline for food!
Ecumenical After School Atrium for Children Ages 3-12
March 6 – May 29, 2023
Mondays from 4:00 to 5:00pm
at St. Mary's, 337 Charlotte Street
(parking is available in lot behind church)
Beginning March 6 through the end of May, children will gather in the Atrium, which is:
A calming place where children can focus on their inner lives

A special room which offers images of a loving God and Christ the Good Shepherd using wooden figures, art, and other hands-on activities

A space which invites children to interact with stories and images in their own way

Gentle and open

An approach which shows older children that they are partners in creating a better world, a world of love and justice Led by trained adults

Welcoming to parents (Come observe anytime!)

Also called The Catechesis of the Good Shepherd
For more information, and to register, call or drop by St. Mary's Church Office (828.254.5836)
Upcoming Lent Events in the Community
Music Presentation
Stations of the Cross
Join us to pray
The Ecological Way of the Cross
Saturday March 25 10am – 12pm
Meet at St Eugene Friendship Garden
across from Asheville Catholic School
12 Culvern Street Asheville
All are invited to come walk mindfully and meditatively
as we move from station to station in our church campus outdoor setting.
Wear comfortable clothes
Dress for the weather
A simple soup and bread lunch to follow in the Church Social Hall.
Sponsored by:
St Eugene Catholic Church Peace Justice Care of Creation Ministry
For more information: e-mail peacejusticecreation@yahoo.com
Art Show
This event features art work by a resident of our Winter Shelter!
PubSing
Come join us for our PubSing, an informal gathering on the second Sunday of each month to sing hymns, old-time gospel, folk music, and Americana inspirationals. We'll meet on March 12 at Cork & Keg Bar, 86 Patton Ave., Asheville from 3:00-5:00 p.m. For directions go tohttp://www.weinhaus.com/cork-keg-bar/. For further information, contact Monty Wooten at montywooten@bellsouth.net.
Women's History Month
Tempie Avery Montford Community Center
Tempie Avery was purchased in Charleston in 1840 by Nicholas Woodfin. During her time on his plantation, she became a midwife delivering both Black and white babies in the Asheville area. After the Civil War, Woodfin deeded an acre of land on Pearson Drive to Avery. Prior to the expansion of Montford beyond West Chestnut Street, the area adjacent to Avery's property was a thriving Black neighborhood known as Stumptown. Following her emancipation, the widow used her skills as a nurse and midwife to support herself and her children. She passed away in 1917. Estimations of her age range from 90 to 107.
Newspaper clippings during and after her lifetime show Avery was a beloved local figure. An 1914 article from The Asheville Citizen recounts, "She seemed to brighten up at the prospect of telling about the incidents of her life, and it was only necessary to ask a new question every little while to reopen the floodgates of her memory. She stated that she reckoned her age by the first falling of the stars, which occurred in the first few years of the nineteenth century, and told many incidents of her early childhood."
When it opened in 1974, Montford Recreation Center was only the first facility ever built by Asheville Parks & Recreation designed exclusively for recreational and cultural programming (rather than converting an existing building). In 2017, Asheville City Council unanimously approved renaming the center to Tempie Avery Montford Community Center. A series of bond-funded improvements were completed in 2019.
Plan, Give, Impact!
Please consider making a lasting impact on Grace Episcopal Church by creating a legacy gift for the Grace community that lasts for generations!
To learn more about planned giving and make Grace Episcopal Church part of your estate planning, please meet fellow parishioners and endowment committee members in the Church library following the March 19 Sunday service. Grace member John Chastain will lead the conversation.
Have you considered joining the Altar Guild?
Members of the Altar Guild carry out the meaningful ministry of preparing our church for worship, especially setting the altar each Sunday, as well as preparing for baptisms, weddings, and funerals, and making sure the linens, silver, and brass are in tip-top shape. We need to add two more people to each of our four groups that serve one Sunday a month. Would you serve with us? Please connect with Shannon Townsend or just walk into the sacristy and speak to the member serving.
ADVANCING RACIAL JUSTICE SAVE THE DATE
Every April YWCAs across the country celebrate a month of anti-racism awareness, bringing into focus issues around equity and justice. Until Justice Just Is, previously known as Stand Against Racism, will kick off with a virtual YWCA-USA keynote event, Advancing Justice: Ensuring Equity for All, on Thursday, April 13th at 3 pm. It will feature experts, community leaders, and elected officials to discuss intersections between racism and housing disparities, how disability and mental health challenges increase the impacts of these disparities, and what we can do to address the most critical issues affecting communities of color today. Register today to attend this virtual event. Questions about the event? Contact racialjustice@ywcaofasheville.org.
Praying Together
Rev. Milly holds open spiritual direction sessions for individuals or couples weekly by appointment Wednesdays 1-3 pm in the sanctuary.
Please email Rev. Milly to schedule your time with her: Milly@graceavl.com
Weekly Taizé Tuesday evenings at 6pm
What if . . . as part of a Lenten practice this year we set aside one hour of time just to listen for God — just be available to listen?

Why not take a short break on the way home from the pressures of the office or a few moments away from the hustle and bustle of the demands of home?

The weekly Taizé service offers just such a respite. Please consider the Tuesday evenings of Lent at 6pm as an opportunity to experience a brief slice of peace . . . And as Milly has reminded us — to Slow Down.
For more information on Taizé at Grace visit:
www.graceavl.com/taize-grace
Women Walking the Way
Thursday at 8:00 am
meet at the Bird Sanctuary parking lot. Women of Grace, please consider joining Rev. Milly for a weekly walk at Beaver Lake. This time together is devoted to deep listening to how we as women walk the way of Jesus, in the world and in our community of Grace. No need to register or even email her, just show up!
Monday Morning Bible Study
Bible Study will continue to meet via Zoom on Mondays until further notice,
at 10:30 AM, as we study the scriptures for the upcoming Sunday service. Please join us virtually or by clicking on the button at
graceavl.com/
.
The Pastoral Care Team at Grace
Our pastoral care team invites you to reach out to us with any pastoral care needs you, or your family, may have, by emailing the team at
pastoralcare@graceavl.com
.You can also email, text or call Fr. Mike at 860-771-1656 or Rev. Milly at 828.772.1429, Sunday through Thursday from 7 a.m. to 7 p.m., unless it's a pastoral emergency.
Date and Time

Service or Meeting

Location


Sunday March 12 9a

Sunday Mar 12 9:15


Sunday Mar 12, 10:30a

Adult Formation

Children's Sunday School




Holy Eucharist


Parish Hall


Atrium


Sanctuary/YouTube**

Sunday Mar 12 3-5

Mondays, 10:30a

PubSing

Monday Morning Bible Study

Cork & Keg

Zoom **

Mondays, 3p

Pastoral Care Team Meeting

Member Zoom


Tuesdays 6p

Taizé Service


Sanctuary
Wednesdays, 1-3p

Praying Together with Rev. Milly - by appointment

Sanctuary

Wednesdays, 5:30p

Centering Prayer

Zoom**

Wednesdays, 6:30p

Choir Rehearsal

Sanctuary

Thursdays, 8a


Women Walking the Way


Beaver Lake


* BULLETIN AVAILABLE **LINK AT TOP OF HOME PAGE
---
Our Prayer List
For Parishioners: Pat Davis; Rusty Herman; Daniel and Hannah Johnston; Shari Lane; Joan Mahon; Laura and Tsz-yan (GN) Snyder; Kelly and Sydnor Thompson; Barbara Wilcox; Tim Wrinn.

For Homebound Parishioners and Those in Healthcare Facilities: Bill Coward; Bobbie Eblen; Eunice Ferguson; Dorothy Engel; Ed Denison, Marion Mayfield-Johnson; Deb Pegel; Rita Spragg; Cys (Sis) Hayes; Shirley Turner.

For Others: (Names will remain on the list for 6 weeks unless we hear otherwise.) Linda Adams (neighbor of Cliff and Anne); Angela (sister of Steve Booth); Wes Auret (godson of Elaine Potter); Gene Bowen (brother of Larry Bowen); Gabriel and Lara Brongel and family (grandson and daughter of Jackie Schauer);Cathy (friend of Elaine Potter); Porter Claxton (friend of Ginny Moser); Jimmy Cole (lifelong friend of Sonny Rawls); Ann Derwort (sister of Jeanne Sims); Cody Ervin (friend of Hannah Pennell); Woody Geizentanner (friend of Pat & George Davis; ) ; Patricia Grace (friend of Gael Paschal); Jackie Haines (sister of Carol Booth); Angela High (friend of Vicki Vest); Cherry Howe (friend of Rusty Herman & Janice Orson) Laury Keen (friend of James Cannon's sister); Candy Kelly ( friend of Dodie King); Gene Mahon (brother of Pat Mahon); David Moltke-Hansen and Patricia Poteat (friends of Jeanna nd Ron Sims); Molly B (friend of Gary Coffey and family); Bob Noble (brother of Walt Noble); Pam (neighbor of Mike Reardon); Matthew Pennell (son of Hannah Pennell); Sharon Prater (friend of Lorie Tola); Sarah and Bo (friends of Amy and Phillip Trees); Wilma Wilson (mother of Debbie Jones).

We grieve and pray with the family of Robert Giles (brother of Nancy Walters).

For Those in Service to Our Country: Tommy & Danny Brown (grandsons of Ed & Marla Woeckener); Martha and Matt Cardenas (daughter & son-in-law of Hannah Pennell); Matthew George (son of Zoe Davis); Jason Marino (son of Lynda McCredie); Sarah Jane Wilkey (daughter of Diane & Tony Wilkey).

For those who have birthdays: James Carlin; Valerie Heavens; Gael Paschall; Linsday Whitner; Scott McKenzie; Guy Sayles; Keith Hargrove; Andrew Wall; Donald Alford; Laura Parton; Peter Cassarino; Pat Mahon.
---
If you are not a member of Grace Church and are interested in joining, please reply with your interest, or let Rev. Milly know by calling or texting her at 828.772.1429. Once you're a member, you'll have access to our directory.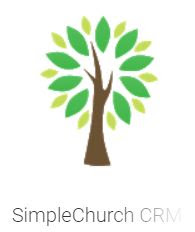 Information About Your SimpleChurch App! Not only do you have access to the parish directory, but you can also easily change your profile picture, confidentially check the status of your pledge, and give to your favorite ministry through online giving. Sign on to find ways to reach out to and connect with other members of the church. And if you don't know your log in information or need more instructions, contact Jill at the office. A link will be sent to you that will make it easy for you to get into SimpleChurch.

Look for the green tree symbol to download the SimpleChurch app from your app store onto your computer or phone. The domain name when requested in the app is graceepiscopalasheville. For your computer you put in the domain name. https://graceepiscopalasheville.simplechurchcrm.com.
Electronic Giving Made Easy!
Look Grace Church receives electronic giving via our website at www.graceavl.com. There is a "Give to Grace" button on the top blue banner of our home page, in the upper right-hand corner. Additional ways to give to our "virtual collection plate" and various fundraising efforts are through the Simple Church app.