Greetings Good People of Grace,
All are invited to come to our Sanctuary to worship on December18, 2022 at 10:30 a.m.

To access the Sunday Service by Live Stream on our YouTube Channel, links are found at the top of our website at graceavl.com. Click on "YouTube Services" for the service, on "Sunday Service Bulletin" for the bulletin, and on "Sunday Hymns" to sing along during the service. You will also find a link to The Book of Common Prayer under Resources.

Lay Ministers Serving this Sunday
Acolyte: Nancy Walters Chalicist: Sally Withers
Lector: OT Elaine Potter, NT Bill Smith Intercessor: Nancy Walters
Greeters: Nancy Lewis and Tahani Sticpewich
Ushers: Vickie and Paul Vest
Vestry Member of the Day: Matthes Mennell
---
---
Adult Formation at Grace begins every Sunday at 9:00
Children's formation is offered at the same time downstairs in the classroom of Grace.
Sunday, December 18 - Advent Formation with Guy Sayles
"Be Born in Us Today: Preparing for New Life" Explore, with Mary as our primary guide, how to make room in our lives...as individuals and as a community....for new life with Jesus, a life characterized by joy, love and hope and committed to justice, mercy and peace.


Learning together is a great gift. I hope you will join us.
Peace,
Rev. Milly
---
What's Happening After Worship?
In the coming weeks there will be a variety of opportunities to gather after worship.
We hope you will join us!


Hanging of the Greens
Come help the Flower Guild on December 18th after the service. Bring your gardening gloves and pruners.
Chili Cook Off!
Calling all chili cooks- we need chili for the cook off on Sunday! Please bring your chili to share. We also need dessert if you're a baker. Feed your competitive spirit and your congregation and bring your best Chili to share with everyone while we help to decorate the Church for Christmas. We'll provide the fixins; you bring your best effort.
Christmas Greenery and Flower Donations
:
for memorials and thanksgiving.
The flower guild will be decorating the altar and chancel areas as well as the two front doors this year. Therefore, donations will be welcomed to cover the costs for those areas. Look for envelopes in the pews or use our electronic giving methods to give to the Altar Guild for Christmas Flowers. Please notate that this is a donation to the Flower Guild (it's in the drop down menu. Be sure to include a note about whom you would like to remember, thank or acknowledge.
Advent Devotionals
Below is a link to Advent Devotionals sponsored by St. Stephen's Episcopal Church. Richmond, VA.

https://www.ststephensrva.org/reflect-learn/weekly-bible-study-guide/
Advent in a Bag
You're Making a Big Difference with Your Food Donations to ABCCM!
Every item of food you're bringing to the lobby at Grace really matters right now.
Here's why:
 In the last 10 months, ABCCM Crisis Pantries distributed a record 55,264 bags filled with food donated by churches, businesses, and individuals.
 From September to October, ABCCM saw a 30% jump in demand for food from individuals and families in need.
The food you're bringing in your Advent Bags and paper grocery sacks will really help to meet this growing demand.
You can bring your food donations to the lobby at Grace through Christmas Day.
After Christmas, ABCCM staff and Grace's Outreach volunteers will take all of the food collected to ABCCM's Crisis Ministries location at Cumberland Ave. There are still plenty of bag at the Church. Please remember to pick up one (more) on Sunday.

Angel Tree
Thanks to your generous donations, we were able to make Christmas a happy time for children in Buncombe County.

Asheville Poverty Initiative
A Request and an Invitation. Asheville Poverty Initiative, one of our "Grace Grants" recipients is in need of ground coffee and non-dairy creamer for their 12 Baskets Cafe. If you can help with donations of these items or cash that can be used to purchase them, please bring them to the church office. API is also inviting us to join them for a "Blue Christmas" service Thursday, December 22, 2:30pm. The service will be held at Trinity United Methodist Church in West Asheville. To learn more about API, visit their website at https://www.ashevillepovertyinitiative.org/
CHRISTMAS WORSHIP SCHEDULE
December 24, 4pm Christmas Eve Paper Bag Pageant & Family Service
December 24, 8pm Christmas Eve Holy Eucharist
December 25, 10:30a Christmas Holy Eucharist
January 1, 10:30a Lessons and Carols
Paper Bag Pageant
Parents, grandparents, children, families old and new - you are invited to come join the celebration on Christmas Eve at 4pm. Bring little ones to the parish hall at 3:15p to participate. Simples costumes are in paper bags, and parishioners help the children with selections and getting dressed. Children sit with the family during the service and go to the back of the church when instructed. At the end of the service, the costumes are returned to the paper bags in the parish hall. No rehearsal is necessary. Join in and created a lasting memory for your children and grandchildren.
Interested in helping with the Pageant? Please email the church office at office@graceavl.com Jobs include narrators, costume organizers, reception helpers and cleanup!
Flu Season is here

The flu is not "just a bad cold". The CDC says the flu is hitting early, hard and fast. Peak flu season is usually December thru January. Get a flu vaccine now to have adequate protection.
Schedule appointments for the vaccine at the following:

CVS: http:// cvs.com/vaccinaations
Health Department: 828-250-5096
Ingles: ingles-markets.com/vaccinations
Walgreens: walgreens.com/vaccinations



Medical Advocacy Ministry Medical Advocacy Ministry A Medical Advocacy Ministry has formed at Grace Episcopal
Church to provide resources and education to assist parishioners with later life/end of life healthcare issues and in navigating the healthcare system.
Possible areas of need may include:
1. Health education
2. Aging in place— How to make your home safe for a living in your later years.
3. End of life issues—Advanced directives, Healthcare power of attorney, Palliative and
Hospice Care, Death/Dying
4. Senior support—Home healthcare, Caregiver Resources(including caring for the caregiver)
5. Healthcare provider and facility navigation guidance—resources for locating a physician, healthcare facility, insurance.
Please let us know if we can assist or if you would like to participate as a supporter/ guide in this ministry.
Thank you.
The Grace Church Medical Advocacy Ministry Team
Dodie King, Joseph "Pat" Mahon, Ginny Moser, Jeff Russell, Jennifer Witt
For information, please contact Jeff Russell ( jeffkr46@gmail.com) or Ginny Moser
( ginnymoser@gmail.com)
Looking ahead to January
January 1- Holy Communion Baptism
January 8 - Lessons and Carols
January 15 - Annual Meeting
---

EPISCOPAL AND DIOCESE PROGRAMS:
Sign up for the WNC Diocese Newsletter here.


The EPISCOPAL PUBLIC POLICY NETWORK (EPPN) is a grassroots effort of The Episcopal Church's Office of Government Relations to educate, equip and engage individual Episcopalians in federal public policy advocacy, guided by the resolutions of the General Convention and the Executive Council. To sign up for EPPN Action alerts that come to your personal email AND to receive a unique code to listen in on the fast-paced, 30-minute Zoom call every Thursday at 1 pm ("Congress Weekly"), register here as an EPPN network member.

Here is the latest resource prepared by EPPN for your information and use:

● Tell Congress to Reform the Electoral Count Act We still need to urge Congress to pass reforms to the Electoral Count Act of 1887. US Senator Thom Tillis (NC) is a co-sponsor of S4573, which is another good example of bipartisan legislation. Write to let Senators Tillis and Burr know of your support.

● National Vigil for All Victims of Gun Violence: Praying for the Dead and Fighting for Change This national vigil was held 12/7/22. You can read/watch the remarks delivered at this important event by clicking here.
---
Praying Together
Rev. Milly holds open spiritual direction sessions for individuals or couples weekly by appointment Wednesdays 1-3 pm in the sanctuary.
Please email Rev. Milly to schedule your time with her: Milly@graceavl.com
Weekly Taizé Tuesday evenings at 6pm
These ecumenical services are known for their melodic chants and prayers. Although music forms a central part of the service it is mixed with comforting periods of silence allowing for contemplation. Lighted mostly by candlelight in the sanctuary of Grace Church, the vesper light of approaching evening offers a safe and nurturing space for a well-deserved moment of peace in our hectic lives. Healing prayer is offered throughout the service for oneself or on behalf of someone else.
Women Walking the Way
Thursday at 8:00 am
meet at the Bird Sanctuary parking lot. Women of Grace, please consider joining Rev. Milly for a weekly walk at Beaver Lake. This time together is devoted to deep listening to how we as women walk the way of Jesus, in the world and in our community of Grace. No need to register or even email her, just show up!
Our next meeting will be January 10 in the Parish Hall. Please join us!
Monday Morning Bible Study
Bible Study will continue to meet via Zoom on Mondays until further notice,
at 10:30 AM, as we study the scriptures for the upcoming Sunday service. Please join us virtually or by clicking on the button at
graceavl.com/
.
The Pastoral Care Team at Grace
Our pastoral care team invites you to reach out to us with any pastoral care needs you, or your family, may have, by emailing the team at
pastoralcare@graceavl.com
.You can also email, text or call Fr. Mike at 860-771-1656 or Rev. Milly at 828.772.1429, Sunday through Thursday from 7 a.m. to 7 p.m., unless it's a pastoral emergency.
---
Date and Time

Service or Meeting

Location

Sunday, Dec 18 9 am

Children's Sunday School

Meet in PH

Sunday,Dec 18 9 am

Adult Formation with Guy Sayles

Parish Hall

Sunday, 10:30am

Holy Eucharist Service*

Sanctuary & YouTube

Sunday 12 pm

Annual Meeting/Chili Cook Off

Parish Hall

Mondays at 10:30a

Monday Morning Bible Study

*Zoom*

Mondays, 3p

Pastoral Care Team Meeting

Zoom

Tuesdays, 6p

Taizé Service

Sanctuary

Wednesdays, 1-3p

Praying Together with Rev. Milly

(by appointment)

Sanctuary

Wednesdays, 5:30p

Centering Prayer

*Zoom*

Wednesdays, 6:30-7:30p

Choir Practice

Church

Thursdays, 8a

---

Saturday Christmas Eve 4pm

---

Saturday Christmas Eve 8 pm

Women Walking the Way

---

Paper Bag Pageant

---

Holy Communion

Beaver Lake

---

Church

---

Church

BULLETIN AVAILABLE ONLINE

SEE THE LINK AT TOP OF HOME PAGE

graceavl.com
---
---
If you are not a member of Grace Church and are interested in joining, please reply with your interest, or let Rev. Milly know by calling or texting her at 828.772.1429. Once you're a member, you'll have access to our directory.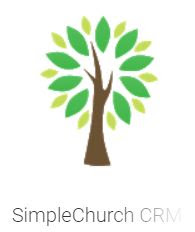 Information About Your SimpleChurch App! Not only do you have access to the parish directory, but you can also easily change your profile picture, confidentially check the status of your pledge, and give to your favorite ministry through online giving. Sign on to find ways to reach out to and connect with other members of the church. And if you don't know your log in information or need more instructions, contact Valerie at the office. A link will be sent to you that will make it easy for you to get into SimpleChurch.
Look for the green tree symbol to download the SimpleChurch app from your app store onto your computer or phone. The domain name when requested in the app is
graceepiscopalasheville
. For your computer you put in the domain name.
https://graceepiscopalasheville.simplechurchcrm.com
.
Electronic Giving Made Easy!
Look Grace Church receives electronic giving via our website at
www.graceavl.com
. There is a "Give to Grace" button on the top blue banner of our home page, in the upper right-hand corner. Additional ways to give to our "virtual collection plate" and various fundraising efforts are through the Simple Church app.
---
Check out the December Edition of the Grace Team by visiting
GraceAVL.com
In this edition, you'll find:

Message from Rev. Milly and Rev. Mike
Message from our Wardens
Grace Dates
Grace in Action
We are so glad you are with us in our Grace community!
Jill Stevenson
| Office Manager
Grace Episcopal Church | 871 Merrimon Ave., Asheville, NC 28804
graceavl.com
| 828-254-1086 |
facebook.com/grace.church.718689/
Youtube Channel
Office Hours: Tuesday & Thursday, 9:00am-3:00pm, and Wednesday 9:00am-12:00pm.