Greetings Good People of Grace,

This coming Sunday November 13th, Presiding Bishop Curry will be leading worship at Christ School here in WNC. Fr. Mike and I would like to encourage you to attend this gathering with your brothers and sisters to celebrate the 100th year of our diocese at the conclusion of our Diocesan Convention..

Therefore, Fr. Mike will be in attendance at Christ School, as will the Grace Choir, and we hope many of you, at 10:00 am Sunday November 13th. https://www.christschool.org/event/visit-bishop-michael-curry

I will be at Grace Church at 10:30 am to lead a very simple eucharist (no music, but with readings and communion).

For more information on the convention weekend please see our diocesan website.
https://www.diocesewnc.org/convention

Blessings on your week and we look forward to gathering on November 20th for Stewardship Ingathering! Keep those pledges coming in as your vestry will be creating a solid budget for 2023 Grace Church following the service on November 20th!

peace and love,
Rev. Milly

---
---
Adult Formation at Grace begins every Sunday at 9:15
Children's formation is offered at the same time downstairs in the classroom of Grace.
Sunday November 20- Winter Sheltering Introduction and Forum
Join Fr. Mike at 9:00 AM to discuss plans for Grace's collaborative winter micro-shelter. After hearing an overview of the plan, we will have opportunity to ask questions, hold discussion, and dream about possibilities for welcoming our new families into our community!
Looking ahead to Advent

Sunday, November 27th- Advent Wreath Making

Sundays, December 4, 11 &18 - Advent Formation with Guy Sayles
"Be Born in Us Today: Preparing for New Life"
Explore, with Mary as our primary guide, how to make room in our lives...as individuals and as a community....for new life with Jesus, a life characterized by joy, love and hope and committed to justice, mercy and peace.

Learning together is a great gift. I hope you will join us.
Peace,
Rev. Milly
---
Because the Prayers of the People will not be read this week, below are our current Parish prayers:
For Parishioners: Bill Coward; Joe Devlin; Pat Mahon; Joe Aull; Dorothy Engel; Eunice Ferguson; Michael Jenkins; Daniel and Hannah Johnston; Ginny Moser; Jackie Schauer; Laura & Tsz-yan Snyder; Roger Snyder; Kelly and Sydnor Thompson; Lorie Tola; Barbara Wilcox
For Homebound Parishioners and Those in Healthcare Facilities: Ed Denison; Bobbie Eblen; Marion Mayfield-Johnson; Deb Pegel; Rita Spragg; Shirley Turner
For Others: (Names will remain on the list for 6 weeks unless we hear otherwise.) Angela (sister of Steve Booth); Wes Auret (Godson of Elaine Potter); Barney Noble (son of Walt and Joyce Noble); Stephanie Bradley F; Lara Brongel and family (daughter of Jackie Schauer); Cathy (friend of Elaine Potter); Porter Claxton (friend of Ginny Moser); Jimmy Cole (lifelong friend of Sonny Rawls); Ann Derwort (Jeanne Sim's sister); Robin Fulk (niece of Charlotte and Travers Chiott); Woody Geizentanner (friend of Pat and George Davis); Richard Greene (friend of Nancy Clark; Jackie Haines (sister of Carol Booth); Cherry Howe (friend of Rusty Herman & Janice Orson); Joan (sister-in-law of Ginny Moser); Geoffrey Kirsch (Dodie King's son); Molly (friend of Gary Coffey); Donna Boone (mother in law of Hannah Pennell's son); Janet Moore (Aunt of Jim Compton); Lise Mourant (friend of the Sydnor Thompson family); Sharon (friend of Louise Wernicke); Bonnie Strawn (friend of Diane and Tony Wilkey); Glenn Thomas (brother-in-law of Ron Sims); Jennifer Hall (friend of Tom Collins and Tom Wolfe); Anna Russell (granddaughter of Bea and Jeff Russell).

For those in our parish who are homebound: Ed Denison; Bobbie Eblen; Marion Mayfield-Johnson; Deb Pegel; Rita Spragg; and,Shirley Turner…..
For those celebrating birthdays:
William Townsend; Tim Wrinn; Carol-Ann Carlin; Susannah Wall; Jessica Webster; Katie Warren; William Potter; Walter Noble;…
For those celebrating anniversaries: Leila and John Cort…
For those on the anniversary of their deaths:
Jeanne Galyean; the Reverend Neil Zabriskie; Whorton Sanders; Bill Spencer; Grace Walker; Charles Wilcox; and for those that still grieve them today.

Congratulations to Tara and Brandon Lonneman on the birth of their son, Koen on November 7, 2022.
---
What's Happening After Worship?
In the coming weeks there will be a variety of opportunities to gather after worship.
We hope you will join us!

Steward
ship
Get On Track with Your Finances
We all can appreciate a little help, from time to time, in stewarding our short- and long- term finances, especially for putting food on our tables, clothes on our backs, and roofs over our heads.
Fortunately, here in Asheville, we have OnTrack WNC Financial Education & Counseling (OnTrack WNC) to guide us. It's a private non-profit, community-supported, United Way agency which can help us achieve our money and housing goals at any stage of life.
With OnTrack's counseling and support, we can more wisely overcome short-term crises and take care of basic needs, and the same time, improve our money management skills, and make well-grounded financial choices based on our values.
Watch this short video, "On Track for Stewardship Season" with Celeste Collins, to learn more.
Also, visit OnTrack's website, or call 828-255-5166 to schedule an appointment.
Please use the QR code below to make your pledge online. The ingathering will be November 20th. You may also mail your pledge card to the church as soon as it is completed.

Countdown to Ingathering!

Your stewardship committee has been impressed with the fact that each week during this stewardship season the percent of folks pledging matches the percent toward our goal. If this pattern continues and if 100% of us pledge, we could reach our goal!
The budget committee is planning to meet after Ingathering on November 20 to create next year's budget so let's be "all in" as Lorie and Elaine have asked in their stewardship messages. Please prayerfully consider your pledge and turn it in by the 20th.
Many thanks to the folks who have already turned in their pledges!"
ABCCM Needs Food Donations for the Needy This Holiday Season
Based on current trends, ABCCM's Crisis Ministry is anticipating a bigger demand for food from families and individuals this holiday season.
"With rising inflation, food and fuel costs, we're already seeing the strain on families firsthand for food at all four of our Crisis Ministry locations," said Rev. Mary Messarra, Director of Crisis Ministry of ABCCM.
To help meet this demand, ABCCM is gearing up for Thanksgiving and will be giving food boxes to families needing food.
Here are the items ABCCM needs for these food boxes: turkey (frozen), butter, eggs, stuffing, gravy, cranberry sauce, sweet potatoes or instant potatoes, green beans, corn and box cake mixes.
You may bring these Thanksgiving food donations to ABCCM's Crisis Ministry at 24 Cumberland Ave., or go online and make a donation at abccm.org
Also, ABCCM has ongoing pantry needs for: peanut butter and jelly, sugar, vegetable oil, canned tuna, chicken, vegetables and fruits, self-rising flour, pasta sauce, spaghetti, mac &; cheese and hearty soups. These pantry items can be placed in paper grocery bags or boxes and brought to the lobby of Grace.



Medical Advocacy Ministry A Medical Advocacy Ministry has formed at Grace Episcopal
Church to provide resources and education to assist parishioners with later life/end of life healthcare issues and in navigating the healthcare system.
Possible areas of need may include:
1. Health education
2. Aging in place— How to make your home safe for a living in your later years.
3. End of life issues—Advanced directives, Healthcare power of attorney, Palliative and
Hospice Care, Death/Dying
4. Senior support—Home healthcare, Caregiver Resources(including caring for the caregiver)
5. Healthcare provider and facility navigation guidance—resources for locating a physician, healthcare facility, insurance.
Please let us know if we can assist or if you would like to participate as a supporter/ guide in this ministry.
Thank you.
The Grace Church Medical Advocacy Ministry Team
Dodie King, Joseph "Pat" Mahon, Ginny Moser, Jeff Russell, Jennifer Witt
For information, please contact Jeff Russell ( jeffkr46@gmail.com) or Ginny Moser
( ginnymoser@gmail.com)

Receptions Ministry and Coffee Ministry
As we (finally) emerge from Covid, we need volunteers to help with receptions at the church (i.e. funerals, conferences, etc.). If you feel that this is a place for you to serve, please contact Jill in the church office at (828) 254-1086. Many thanks to those who regularly show up to make coffee for us, especially in the coming chillier months. Please also let Jill know if you would like to share your time through this ministry.


Dismantling Racism Workshop

The workshop will be hosted in two different locations in the diocese Dec. 2–3. You are invited to register for the training workshop that is nearest to you, either St. Francis, Rutherfordton or Trinity, Asheville.
---
---

EPISCOPAL AND DIOCESE PROGRAMS:
Sign up for the WNC Diocese Newsletter here.


The EPISCOPAL PUBLIC POLICY NETWORK (EPPN) is a grassroots effort of The Episcopal Church's Office of Government Relations to educate, equip and engage individual Episcopalians in federal public policy advocacy, guided by the resolutions of the General Convention and the Executive Council. To sign up for EPPN Action alerts that come to your personal email AND to receive a unique code to listen in on the fast-paced, 30-minute Zoom call every Thursday at 1 pm ("Congress Weekly"), register here as an EPPN network member.

CENTENNIAL CELEBRATION WEEKEND NEWS:


Bishop José invites you to learn more about this pilgrimage celebrating and amplifying the stories of historically black parishes in the Episcopal Diocese of Western North Carolina. Learn more by clicking

https://www.barrierbreakerspilgrimage.org/

or clicking the video image to the right.

As part of our centennial celebration weekend, I am honored to invite you to join me and Presiding Bishop Michael Curry, who will be the chief celebrant and preacher, to a festival revival service on Sunday, November 13 at 10:00 am at Christ School in Arden, NC. Honoring our 100th anniversary as a diocese is a once in a lifetime occasion to do something special and unique. All are welcome and I hope you can join us!
Faithfully,
The Rt. Rev. José McLoughlin
---
Praying Together
Rev. Milly holds open spiritual direction sessions for individuals or couples weekly by appointment Wednesdays 1-3 pm in the sanctuary.
Please email Rev. Milly to schedule your time with her: Milly@graceavl.com
Weekly Taizé Tuesday evenings at 6pm
These ecumenical services are known for their melodic chants and prayers. Although music forms a central part of the service it is mixed with comforting periods of silence allowing for contemplation. Lighted mostly by candlelight in the sanctuary of Grace Church, the vesper light of approaching evening offers a safe and nurturing space for a well-deserved moment of peace in our hectic lives. Healing prayer is offered throughout the service for oneself or on behalf of someone else.
Women Walking the Way
Thursday at 8:00 am
meet at the Bird Sanctuary parking lot. Women of Grace, please consider joining Rev. Milly for a weekly walk at Beaver Lake. This time together is devoted to deep listening to how we as women walk the way of Jesus, in the world and in our community of Grace. No need to register or even email her, just show up!
Monday Morning Bible Study
Bible Study will continue to meet via Zoom on Mondays until further notice,
at 10:30 AM, as we study the scriptures for the upcoming Sunday service. Please join us virtually or by clicking on the button at
graceavl.com/
.
The Pastoral Care Team at Grace
Our pastoral care team invites you to reach out to us with any pastoral care needs you, or your family, may have, by emailing the team at
pastoralcare@graceavl.com
.You can also email, text or call Fr. Mike at 860-771-1656 or Rev. Milly at 828.772.1429, Sunday through Thursday from 7 a.m. to 7 p.m., unless it's a pastoral emergency.
---
Date and Time

Service or Meeting

Location

Sunday Nov. 13 9:15

Children's Sunday School

Meet in PH

Sunday, Nov. 13 9:15a

Adult Formation

Parish Hall

Sunday, 10:30a

Holy Eucharist Service

Sanctuary & YouTube

Mondays at 10:30a

Monday Morning Bible Study

*Zoom*

Mondays, 3p

Pastoral Care Team Meeting

Zoom

Tuesdays, 6p

Taizé Service

Sanctuary

Wednesdays, 1-3p

Praying Together with Rev. Milly

(by appointment)

Sanctuary

Wednesdays, 5:30p

Centering Prayer

*Zoom*

Wednesdays, 6:30-7:30p

Choir Practice

Church

Thursdays, 8a

Women Walking the Way

Beaver Lake

BULLETIN AVAILABLE ONLINE

SEE THE LINK AT TOP OF HOME PAGE

graceavl.com
---
---
If you are not a member of Grace Church and are interested in joining, please reply with your interest, or let Rev. Milly know by calling or texting her at 828.772.1429. Once you're a member, you'll have access to our directory.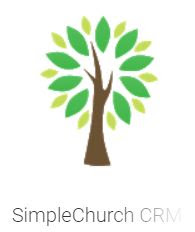 Information About Your SimpleChurch App! Not only do you have access to the parish directory, but you can also easily change your profile picture, confidentially check the status of your pledge, and give to your favorite ministry through online giving. Sign on to find ways to reach out to and connect with other members of the church. And if you don't know your log in information or need more instructions, contact Valerie at the office. A link will be sent to you that will make it easy for you to get into SimpleChurch.
Look for the green tree symbol to download the SimpleChurch app from your app store onto your computer or phone. The domain name when requested in the app is
graceepiscopalasheville
. For your computer you put in the domain name.
https://graceepiscopalasheville.simplechurchcrm.com
.
Electronic Giving Made Easy!
Look Grace Church receives electronic giving via our website at
www.graceavl.com
. There is a "Give to Grace" button on the top blue banner of our home page, in the upper right-hand corner. Additional ways to give to our "virtual collection plate" and various fundraising efforts are through the Simple Church app.
---
Check out the Fall Edition of the Grace Team by visiting GraceAVL.com
In this edition, you'll find:

Message from Rev. Milly and Rev. Mike
Message from our Wardens
Grace Dates
Grace in Action
Budget Review
Information on our Fall Pumpkin Patch

We are so glad you are with us in our Grace community!
Jill Stevenson
| Office Manager
Grace Episcopal Church | 871 Merrimon Ave., Asheville, NC 28804
graceavl.com
| 828-254-1086 |
facebook.com/grace.church.718689/
Youtube Channel
Office Hours: Tuesday & Thursday, 9:00am-3:00pm, and Wednesday 9:00am-12:00pm.