Greetings Good People of Grace,
All are invited to come to our Sanctuary to worship in-person this Sunday. We will have the Fifth Sunday after Pentecost Holy Eucharist service, on July 10th at 10:30 a.m.

To access the Sunday Service by Live Stream on our YouTube Channel, links are found at the top of our website at graceavl.com. Click on "YouTube Services" for the service, on "Sunday Service Bulletin" for the bulletin, and on "Sunday Hymns" to sing along during the service. You will also find a link to The Book of Common Prayer under Resources.

Lay Ministers Serving this Sunday

Acolyte: Susan Robinson; Chalicist: Lorie Tola
Lector: Bill Smith; Intercessor: Sydnor Thompson
Ushers: Ron and Jeanne Sims
Vestry Member of the Day: Ron Sims
---
Name Badges are Here! For those who requested a name badge, our latest order has arrived. You may have noticed them on the ledge on Sunday! We wait until we have a significant number of names on the list before we place our next order, so feel free to let us know if you need one, or sign your name on the sign-up sheet in the foyer, and we'll start our next list.


Valerie's Retirement Celebration!
Join us on Sunday, July 10th to celebrate the retirement of Valerie Heavens! We will bless Valerie as she moves into retirement and celebrate all the ways she has blessed Grace in her many years with us.
Liturgy at 10:30 with reception to follow at 11:30 until 1:00pm.
We will be taking up an offering to honor Valerie's work with us and to gift her as she moves forward!
See you there!
We love you Valerie!
Peace,
Rev. Milly and the Vestry of Grace



Caregiver Support Group: Rosalyn Carter reminds us that caregiving provides us with challenges and opportunities. Participating in a caregiver support group will help you turn challenges into blessings. It will also help you avoid burnout. The group will be a place to lessen stress and to be uplifted by compassionate hearts in a confidential setting. The initial meeting will be July21 at 10:30 in the library at Grace. Thereafter the group will meet at 10:30 on the first and third Thursdays of each month.
Patrick Mahon, a caregiver for five years, will facilitate the group. If you need further information, call him at 404.375.4737. He will also be available in the coffee area after Sunday Eucharists.
---
OUTREACH
---

Looking for Cool Ways to Help Those in Need This Summer?

ABCCM serves our neighbors, including single moms and veterans, with a broad range of crisis ministries which provide assistance year-round for Cooling and Heating, Homelessness, Meals, Transportation, Utilities, Medical Needs, Eviction Prevention, and Financial Support. Now, as we all swelter in the heat of summer, ABCCM needs your support more than ever. Visit https://www.abccm.org/crisis today and help our neighbors in need.
---
CONNECTING & OFFERING SUPPORT
---
If you are not a member of Grace Church and are interested in joining, please reply with your interest, or let Rev. Milly know by calling or texting her at 828.772.1429. Once you're a member, you'll have access to our directory.


Information About Your SimpleChurch App! Not only do you have access to the parish directory, but you can also easily change your profile picture, confidentially check the status of your pledge, and give to your favorite ministry through online giving. Sign on to find ways to reach out to and connect with other members of the church. And if you don't know your log in information or need more instructions, contact Valerie at the office. A link will be sent to you that will make it easy for you to get into SimpleChurch.

Look for the green tree symbol to download the SimpleChurch app from your app store onto your computer or phone. The domain name when requested in the app is graceepiscopalasheville. For your computer you put in the domain name. https://graceepiscopalasheville.simplechurchcrm.com.

Electronic Giving Made Easy!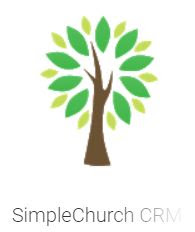 Grace Church receives electronic giving via our website at www.graceavl.com. There is a "Give to Grace" button on the top blue banner of our home page, in the upper right-hand corner. Additional ways to give to our "virtual collection plate" and various fundraising efforts are through the Simple Church app and the Venmo app @GraceEpiscopal-Church.
---
EPISCOPAL AND DIOCESE PROGRAMS:
Sign up for the WNC Diocese Newsletter here. A couple of their programs offered are below.
---






Our Diocese has a new Shield, and Bishop José wants you to know the meaning of it. Please click here or on the image to the left to read his June 29th message, and click here or on the image to the right for a brief video.





The EPISCOPAL PUBLIC POLICY NETWORK (EPPN) is a grassroots effort of The Episcopal Church's Office of Government Relations to educate, equip and engage individual Episcopalians in federal public policy advocacy, guided by the resolutions of the General Convention and the Executive Council. To sign up for EPPN Action alerts that come to your personal email AND to receive a unique code to listen in on the fast-paced, 30-minute Zoom call every Thursday at 1 pm ("Congress Weekly"), register here as an EPPN network member.

Here are the latest resources prepared by EPPN for your information and use:
Why do we advocate? As Christians, we believe that Christ already is victorious. And so, even if the odds are long, even if we face defeat after defeat and do not see a way ahead, even if we feel that we are fighting the long defeat, we remain steadfast, our eyes fixed on the cross. As advocates this means we continue to carry out our work and strive for justice. Read this reflection from the Office of Government Relations.
EPPN Deradicalization Series: Paths to Deradicalization This is the third and final post in the EPPN Series on Deradicalization intended to highlight different models for supporting individuals as they depart from extremist groups or ideologies.
---
ONGOING PROGRAMS
---
Praying Together

Rev. Milly holds open spiritual direction sessions for individuals or couples weekly by appointment Wednesdays 1-3 pm in the sanctuary. Please email Rev. Milly to schedule your time with her. Rev.Milly4Grace@gmail.com.



Weekly Taizé Continues on Tuesday evenings at 6pm
These ecumenical services are known for their melodic chants and prayers. Although music forms a central part of the service it is mixed with comforting periods of silence allowing for contemplation. Lighted mostly by candlelight in the sanctuary of Grace Church, the vesper light of approaching evening offers a safe and nurturing space for a well-deserved moment of peace in our hectic lives. Healing prayer is offered throughout the service for oneself or on behalf of someone else.
Feed Your Sheep Ministry
Due to a freezer malfunction we had to discard all of the Feed My Sheep food. It will need to be replaced but not until the freezer is repaired. When it is we will let you know so that food will be available for this who need it.



Women Walking the Way
Thursday at 8:00 am meet at the Bird Sanctuary parking lot. Women of Grace, please consider joining Rev. Milly for a weekly walk at Beaver Lake. This time together is devoted to deep listening to how we as women walk the way of Jesus, in the world and in our community of Grace. No need to register or even email her, just show up!



Monday Morning Bible Study
Bible Study will continue to meet via Zoom on Mondays until further notice, at 10:30 AM, as we study the scriptures for the upcoming Sunday service. Please join us virtually or by clicking on the button at graceavl.com/.


The Pastoral Care Team at Grace
Our pastoral care team invites you to reach out to us with any pastoral care needs you, or your family, may have, by emailing the team at Pastoralcare4grace@gmail.com. You can also email, text or call Fr. Mike at 860-771-1656 or Rev. Milly at 828.772.1429, Sunday through Thursday from 7 a.m. to 7 p.m., unless it's a pastoral emergency.
---
THIS WEEK'S SERVICES AND MEETINGS SUMMARY
---
| | | |
| --- | --- | --- |
| Date and Time | Service or Meeting | Location |
| Sunday, 10:30a | Holy Eucharist Service* | Sanctuary/YouTube** |
| Sunday, July 10, 11:30 | Valerie's Retirement Celebration | Parish Hall |
| Mondays at 10:30a | Monday Morning Bible Study | *Zoom* |
| Mondays, 3p | Pastoral Care Team Meeting | Zoom |
| Monday, July 11, 5:30p | Endowment Committee | Library |
| Monday, July 11, 6p | Worship Committee | *Zoom |
| Tuesdays, 6p | Taizé Service | Sanctuary |
| Tuesday, July 12, 6p | Men of the Church | Parish Hall |
| Wednesdays, 1-3p | Praying Together with Rev. Milly - by appointment | Sanctuary |
| Wednesdays, 5:30p | Centering Prayer | *Zoom* |
| Thursdays, 8a | Women Walking the Way | Beaver Lake |
| Thursday, July 14, 3p | Finance Committee | *Zoom* |
| Friday, July 15, 4p | Wedding Rehearsal | Sanctuary |
| Saturday, July 16, 3:30p | Wedding | Sanctuary |
| | * BULLETIN AVAILABLE **LINK AT TOP OF HOME PAGE | graceavl.com |


Check Out the SUMMER EDITION OF THE GRACE TEAM.
In this edition, you'll find:
Message from Rev. Milly
Message from Our Wardens
Two Months of "Events at a Glance"
Farewell Party for Valerie
Solar Panels
Report on the Poor People's March in DC
Budget Update, Ministry Schedule and more!
We are so glad you are with us in our Grace community!