Greetings Good People of Grace,
All are invited to come to our Sanctuary to worship on November 20, 2022 at 10:30 a.m.

To access the Sunday Service by Live Stream on our YouTube Channel, links are found at the top of our website at graceavl.com. Click on "YouTube Services" for the service, on "Sunday Service Bulletin" for the bulletin, and on "Sunday Hymns" to sing along during the service. You will also find a link to The Book of Common Prayer under Resources.

Blessings on your week and we look forward to gathering on November 20th for Stewardship Ingathering! Keep those pledges coming in as your vestry will be creating a solid budget for 2023 Grace Church following the service on Sunday!

peace and love,
Rev. Milly

Lay Ministers Serving this Sunday
Acolyte: Jack Frue Chalicist: Elaine Potter
Lector: OT Louise Wernicke, NT Bonnie Kistler; Intercessor: Vicki Vest
Greeters: Loise Wernicke and Kim Hayes
Ushers: Pat and George Davis
Stewardship Committee: Louise Cate


---
---
Adult Formation at Grace begins every Sunday at 9:15
Children's formation is offered at the same time downstairs in the classroom of Grace.

Sunday November 20- A Kingdom not Seized: A History and Theology of Christ the King

Join Fr. Mike at 9 am to explore and celebrate the Feast of Christ the King. We wil explore the early 20th century wartime beginnings of the feast day, its biblical and patristic roots, and how it shapes our vision of the church and world today
Looking ahead to Advent


Sunday, November 27th- Advent Wreath Making

Sundays, December 4, 11 &18 - Advent Formation with Guy Sayles

"Be Born in Us Today: Preparing for New Life"
Explore, with Mary as our primary guide, how to make room in our lives...as individuals and as a community....for new life with Jesus, a life characterized by joy, love and hope and committed to justice, mercy and peace.

Learning together is a great gift. I hope you will join us.
Peace,
Rev. Milly


What's Happening After Worship?

In the coming weeks there will be a variety of opportunities to gather after worship.
We hope you will join us!


Stewardship
The Abundance We Need Is Here
Wendell Berry is an American novelist, poet, essayist, environmental activist, cultural critic, and farmer. Parker J. Palmer moved to Pendle Hill, a Quaker community of seventy people in Pennsylvania. He declares that after years of living in this community he concluded that Wendell Barry was right. Palmer espoused that what we need is here, if we can learn to trust and draw upon the abundance within us and between us.
See what he said about "the endless resources of self and community" in this article "What We Need Is Here".

In Gathering is November 20 and our progress, as of November 14, toward our goal of $500,000 is $237, 865 with 46% member
participation in pledging. If you have forgotten to bring in your pledge
card, now is the time!
Please use the QR code below to make your pledge online. The ingathering will be November 20th. You may also mail your pledge card to the church.

Countdown to Ingathering!
Your stewardship committee has been impressed with the fact that each week during this stewardship season the percent of folks pledging matches the percent toward our goal. If this pattern continues and if 100% of us pledge, we could reach our goal!


The budget committee is planning to meet after Ingathering on November 20 to create next year's budget so let's be "all in" as Lorie and Elaine have asked in their stewardship messages. Please prayerfully consider your pledge and turn it in by the 20th.
Many thanks to the folks who have already turned in their pledges!
Annual Meeting/Call for Vestry Nominations
Our Annual Meeting will be December 18, 2022. Please submit nominations for vestry to the Reverend Milly by December 1. Rotating off this year are: Scott McKenzie; Jim Compton; Joe Aull and, Ron Sims. Additionally, there is currently one vacant seat.Prayerfully consider those who will best serve our church in these roles.

Chili Cook Off!


December 18th, during the annual meeting please join us for the Chili Cookoff! Feed your competitive spirit and your congregation and bring your best Chili to share with everyone while we review the year and dream of 2023!
Email the office at Office@graceavl.com if you plan to submit a winning Chili!
Angel Tree
The Angel Tree supports children and families in foster care situations, through the Buncombe County Foster Care Association. The families and children are experiencing living in a variety of foster care situations- including traditional foster care, kinship care, and young adults who are preparing to leave foster care for adulthood. Our gifts support both the families caring for the children and the children themselves. Wish lists represent items that are needed and wants.
The Angels represent the children and their personal lists. They will be available on Nov. 20, and the Angel Tree will be put up on Nov. 27. Gifts can be returned to the church by Dec. 11 2022 for distribution to families. Please contact Cheryl Deyton at 828-337-9065 if you have questions or need guidance. Please enclose a list of items purchased .
ABCCM Needs Food Donations for the Needy This Holiday Season
Based on current trends, ABCCM's Crisis Ministry is anticipating a bigger demand for food from families and individuals this holiday season.
"With rising inflation, food and fuel costs, we're already seeing the strain on families firsthand for food at all four of our Crisis Ministry locations," said Rev. Mary Messarra, Director of Crisis Ministry of ABCCM.
To help meet this demand, ABCCM is gearing up for Thanksgiving and will be giving food boxes to families needing food.
Here are the items ABCCM needs for these food boxes: turkey (frozen), butter, eggs, stuffing, gravy, cranberry sauce, sweet potatoes or instant potatoes, green beans, corn and box cake mixes.
You may bring these Thanksgiving food donations to ABCCM's Crisis Ministry at 24 Cumberland Ave., or go online and make a donation at abccm.org
Also, ABCCM has ongoing pantry needs for: peanut butter and jelly, sugar, vegetable oil, canned tuna, chicken, vegetables and fruits, self-rising flour, pasta sauce, spaghetti, mac &; cheese and hearty soups. These pantry items can be placed in paper grocery bags or boxes and brought to the lobby of Grace.

Flu Season is here


The flu is not "just a bad cold". The CDC says the flu is hitting early, hard and fast. Peak flu season is usually December thru January. Get a flu vaccine now to have adequate protection.
Schedule appointments for the vaccine at the
following:

CVS: http:// cvs.com/vaccinaations
Health Department: 828-250-5096
Ingles: ingles-markets.com/vaccinations
Walgreens: walgreens.com/vaccinations
Medical Advocacy Ministry A Medical Advocacy Ministry has formed at Grace Episcopal
Church to provide resources and education to assist parishioners with later life/end of life healthcare issues and in navigating the healthcare system.
Possible areas of need may include:
1. Health education
2. Aging in place— How to make your home safe for a living in your later years.
3. End of life issues—Advanced directives, Healthcare power of attorney, Palliative and
Hospice Care, Death/Dying
4. Senior support—Home healthcare, Caregiver Resources(including caring for the caregiver)
5. Healthcare provider and facility navigation guidance—resources for locating a physician, healthcare facility, insurance.
Please let us know if we can assist or if you would like to participate as a supporter/ guide in this ministry.
Thank you.
The Grace Church Medical Advocacy Ministry Team
Dodie King, Joseph "Pat" Mahon, Ginny Moser, Jeff Russell, Jennifer Witt
For information, please contact Jeff Russell ( jeffkr46@gmail.com) or Ginny Moser
( ginnymoser@gmail.com)

Receptions Ministry and Coffee Ministry
As we (finally) emerge from Covid, we need volunteers to help with receptions at the church (i.e. funerals, conferences, etc.). If you feel that this is a place for you to serve, please contact Jill in the church office at (828) 254-1086. Many thanks to those who regularly show up to make coffee for us, especially in the coming chillier months. Please also let Jill know if you would like to share your time through this ministry.


Dismantling Racism Workshop

The workshop will be hosted in two different locations in the diocese Dec. 2–3. You are invited to register for the training workshop that is nearest to you, either St. Francis, Rutherfordton or Trinity, Asheville.


Home is Key' Tour and Presentation
Please join us on December 4th at 12:30 for a tour of Homeward Bound's new 'Home is Key' project, an initiative supporting Permanent Supportive Housing for 85 of our community's most chronically homeless individuals. We will have a guided tour of the building project, and hear more about the Permanent Supportive Housing model in a presentation by Homeward Bound's Strategic and Major Gifts Officer, Jim Lowder. We will gather at 201 Tunnel Road in Asheville (formerly the Days Inn). For more info on the project, visit homewardboundwnc.org/home-is-key/ RSVP to Rev. Mike at mike@graceavl.com to reserve a spot.
---
---

EPISCOPAL AND DIOCESE PROGRAMS:
Sign up for the WNC Diocese Newsletter here.


The EPISCOPAL PUBLIC POLICY NETWORK (EPPN) is a grassroots effort of The Episcopal Church's Office of Government Relations to educate, equip and engage individual Episcopalians in federal public policy advocacy, guided by the resolutions of the General Convention and the Executive Council. To sign up for EPPN Action alerts that come to your personal email AND to receive a unique code to listen in on the fast-paced, 30-minute Zoom call every Thursday at 1 pm ("Congress Weekly"), register here as an EPPN network member.


Here are the latest resources prepared by EPPN for your information and use:

● Child Tax Credit. The Child Tax Credit is one of the most effective tools to address child poverty. Reauthorizing a CTC that benefits all families – not just those who pay a sufficient amount in taxes – will help the most vulnerable children. Write your Representative and Senators and urge them to support a refundable, monthly Child Tax Credit.

● Respect for Marriage Act. The Respect for Marriage Act passed the Senate, with both of our NC Senators voting in favor!


WE CAN TALK ABOUT IT . . .

Grant, O God, that your holy and life-giving Spirit may so move every human heart [and
especially the hearts of the people of this land], that barriers which divide us may crumble, suspicions disappear, and hatreds cease; that our divisions being healed, we may live in justice and peace; through Jesus Christ our Lord. Amen. (Prayer for Social Justice, BCP p. 823)
In Sunday forums, over holiday meals, at book groups, among people we know
and among people we don't know, as we share our stories, let's remember to:

• Respect – Respect each person you meet and take the time to truly consider what they are saying. Respond, don't react. No blaming, shaming or attacking another person. Doing this does not mean accepting or upholding their ideas as your own; rather, it can help you understand their perspective, build your knowledge for future conversations, and open your mind to previously unfamiliar ideas—especially important even if you continue to disagree with them.

• Listen Deeply – Listen to what the person is saying, focus on the ideas presented, and discuss ideas and issues—not people. Do not interrupt while others are speaking.

• Speak for Yourself – Use "I" statements when commenting or responding. Share your
personal experience. Own it.

• Try to Understand – Try to understand the thoughts and ideas of others. Ask questions for clarification. Note: sometimes we may be discussing the same concept, yet use different words. Make sure to pay attention to such areas of misunderstanding, and seek clarification where there is any confusion.

• Share Talk Time – If you are having a discussion with more than two people, make sure
everyone has the opportunity to speak before speaking again. Take notes if there are things you want to follow up on. Ask what others think.

• Speak with Humility – You may not know everything about the topic at hand, and your
experience may not be that of the other person's. Lean into your knowledge, personal
experience, and expertise, but remain open to the truth others are sharing.

• Gratitude – If what someone has shared or asked helps with your own learning, say thank you.

• Suspend Judgment – We all have presumptions, biases, stereotypes, prejudices, and other pre-judgments. Try to suspend pre-judgments and seek first to understand.

• Disagree and Love – We seek to learn and listen. You can disagree with someone and still love them and listen to them. Civil discourse is about listening and learning together, seeking shared understanding and exposure to new ideas in the pursuit of improving our world and fulfilling our call as followers of Jesus.

• Practice Forgiveness – We learn from trying things out and sometimes we make mistakes. Seek to forgive and to be forgiven as we learn together.

• Pay Attention to your Feelings and Thoughts – If someone hurts your feelings, it's ok to
acknowledge that the comment hurt and explain why. Be open to others sharing that with you as well. Pub Sing
Come j
oin us for our PubSi
ng, an informal gathering usually on the fourth Sunday of each
month to sing hymns, old-time gospel, folk music, and Americana inspirationals. We'll meet on
November 20 at Cork & Keg Bar, 86 Patton Ave., Asheville from 3:00-5:00 p.m. For directions
go to http://www.weinhaus.com/cork-keg-bar/. For more information contact Monty Wooten at
montywooten@bellsouth.net.
Praying Together
Rev. Milly holds open spiritual direction sessions for individuals or couples weekly by appointment Wednesdays 1-3 pm in the sanctuary.
Please email Rev. Milly to schedule your time with her: Milly@graceavl.com
Weekly Taizé Tuesday evenings at 6pm
These ecumenical services are known for their melodic chants and prayers. Although music forms a central part of the service it is mixed with comforting periods of silence allowing for contemplation. Lighted mostly by candlelight in the sanctuary of Grace Church, the vesper light of approaching evening offers a safe and nurturing space for a well-deserved moment of peace in our hectic lives. Healing prayer is offered throughout the service for oneself or on behalf of someone else.
Women Walking the Way
Thursday at 8:00 am
meet at the Bird Sanctuary parking lot. Women of Grace, please consider joining Rev. Milly for a weekly walk at Beaver Lake. This time together is devoted to deep listening to how we as women walk the way of Jesus, in the world and in our community of Grace. No need to register or even email her, just show up!
Monday Morning Bible Study
Bible Study will continue to meet via Zoom on Mondays until further notice,
at 10:30 AM, as we study the scriptures for the upcoming Sunday service. Please join us virtually or by clicking on the button at
graceavl.com/
.
The Pastoral Care Team at Grace
Our pastoral care team invites you to reach out to us with any pastoral care needs you, or your family, may have, by emailing the team at
pastoralcare@graceavl.com
.You can also email, text or call Fr. Mike at 860-771-1656 or Rev. Milly at 828.772.1429, Sunday through Thursday from 7 a.m. to 7 p.m., unless it's a pastoral emergency.
---
Date and Time

Service or Meeting

Location

Sunday Nov.20 9:15

Children's Sunday School

Meet in PH

Sunday, Nov. 20 9:15a

Adult Formation

Parish Hall

Sunday, 10:30a

Holy Eucharist Service

Sanctuary & YouTube

Mondays at 10:30a

Monday Morning Bible Study

*Zoom*

Mondays, 3p



---




Monday Nov 21 5:30p




Pastoral Care Team Meeting

---

Vestry Meeting

* Zoom*

---

Library

Tuesdays, 6p

Taizé Service

Sanctuary

Wednesdays, 1-3p

Praying Together with Rev. Milly

(by appointment)

Sanctuary

Wednesdays, 5:30p

Centering Prayer

---

*Zoom*

---

Wednesdays, 6:30-7:30p

Choir Practice

Church

Thursdays, 8a

Women Walking the Way

Beaver Lake

BULLETIN AVAILABLE ONLINE

SEE THE LINK AT TOP OF HOME PAGE

graceavl.com
---
---
If you are not a member of Grace Church and are interested in joining, please reply with your interest, or let Rev. Milly know by calling or texting her at 828.772.1429. Once you're a member, you'll have access to our directory.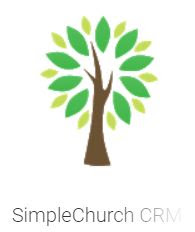 Information About Your SimpleChurch App! Not only do you have access to the parish directory, but you can also easily change your profile picture, confidentially check the status of your pledge, and give to your favorite ministry through online giving. Sign on to find ways to reach out to and connect with other members of the church. And if you don't know your log in information or need more instructions, contact Valerie at the office. A link will be sent to you that will make it easy for you to get into SimpleChurch.
Look for the green tree symbol to download the SimpleChurch app from your app store onto your computer or phone. The domain name when requested in the app is
graceepiscopalasheville
. For your computer you put in the domain name.
https://graceepiscopalasheville.simplechurchcrm.com
.
Electronic Giving Made Easy!
Look Grace Church receives electronic giving via our website at
www.graceavl.com
. There is a "Give to Grace" button on the top blue banner of our home page, in the upper right-hand corner. Additional ways to give to our "virtual collection plate" and various fundraising efforts are through the Simple Church app.
---
Check out the Fall Edition of the Grace Team by visiting GraceAVL.com
In this edition, you'll find:

Message from Rev. Milly and Rev. Mike
Message from our Wardens
Grace Dates
Grace in Action
Budget Review
Information on our Fall Pumpkin Patch

We are so glad you are with us in our Grace community!
Jill Stevenson
| Office Manager
Grace Episcopal Church | 871 Merrimon Ave., Asheville, NC 28804
graceavl.com
| 828-254-1086 |
facebook.com/grace.church.718689/
Youtube Channel
Office Hours: Tuesday & Thursday, 9:00am-3:00pm, and Wednesday 9:00am-12:00pm.