Dear Good People of Grace,

All are invited to come to our Sanctuary to worship in-person this Sunday. We will have our Tenth Sunday after Pentecost Holy Eucharist service on August 1st at 10:30 a.m. The service with also be Live Streamed. If you are not joining us in person, please join us on your computer, smart tv, phone or tablet by clicking on the link near the top of our website at graceavl.com where you'll also find this Sunday's bulletin.

We Crossed the Finish Line in the Funding for Our New Roof!
What a great day this is for the Grace family!

Thanks to your contributions and pledges received for the Roof Campaign, we've exceeded the projected funding needed for our new roof by $3,486.

Now, we're able to pay off the final $27K needed by August 1, the date of our final payment to the construction company, and avoid any interest from any loan.

Let's all rejoice that our church home can continue being God's house where we can worship, fellowship, celebrate, grow, and serve each other both inside and outside the church.

And as well, let's dream together about what's next for Grace.

Thank you again for all you do for Grace!


Foster Kids Need School Supplies
Will you donate a box of crayons or a notebook or pencils for youngsters headed back to school this fall? Or what about a gift card to assist a teenager headed off to college? This year, Grace Church is once again collaborating with the Buncombe County Foster Care Foundation to provide supplies for approximately twenty young people in foster care settings, kinship settings (where there is no financial support) or post adoption. This year, that number includes three young adults who are starting college. Thank you, as always, for your generous gifts to these kids. Donations will be accepted in the foyer at the church through August 8.

Lay Ministers Serving this Sunday:

Verger: Lorie Tola; Acolyte and Chalicist: James Cannon.
Lector: Louise Wernicke; Intercessor: Nancy Walters.
Ushers: William Potter & Nate Potter.
Healing Lay Ministers: Louise Wernicke & Pat Davis
Vestry Member of the Day: Steve Birkhofer.


Transition Room for Children: Since children under the age of 12 have not yet been offered an option of vaccination, the parish hall is available on Sundays as a "Transition Room." There you can watch the service live streamed and socially distance. Each child will be given an activity backpack that can be found in the foyer as you enter the parish hall. This is an offering and of course you and your children are welcome to get their activity backpack and come on into the sanctuary as well!
Masks in Church:
Our bishop has lifted the mask mandate and we are now free to choose to wear masks. While many are ready for this change, we are sure there are some that are not. Therefore, please be aware that wearing a mask in church, if you have any reason or desire to, is welcomed and acceptable. While the risks of infection of Covid may be decreasing, no public space is without risk for infections in general. Thus, we ask that you each take good care of yourselves and do not attend church if you are feeling ill or have any symptoms of illness. And we support you in caring for yourself and make choices that benefit your wellness.

Welcome to Wander Wide Church at Grace.
Mark your Calendar for August 15th at 4pm parking lot Rev. Milly invites you to wander wide and let the wonder of God take us on a journey, together. We'll caravan together to a different trailhead every month. The hike will be between 2-4 miles, easy for children and adults with varying abilities. It is not about the distance we go, but the way we wander and wonder, and share the Eucharist together in God's beautiful creation.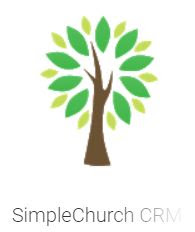 Electronic Giving Made Easy: Grace Church receives electronic giving via our website at www.graceavl.com. There is a "Give to Grace" button on the top blue banner of our home page, in the right-hand corner. Additional ways to give to our "virtual collection plate" and various fundraising efforts are through the Simple Church app and the Venmo app @GraceEpiscopal-Church.


Buy Your Bumper Sticker!
These bumper stickers will be available at Grace for you to pick up on Sundays. We request $5 or a donation of your choice to help cover the cost.

Would You Like to Help with Pastoral Care?
As the Pastoral Care Team, we seek to make the compassionate presence of Christ known through intentional connection and through the physical and spiritual care of those in need. To do this effectively, we need the help of our congregation. We are inviting you to assist us, when called upon, by volunteering your time and talents to help meet specific needs in our congregation as they may arise.

We are looking for individuals with the following skills who are willing to help from time to time when called upon:
1) Driving skills: e.g., willing to help transport a member to a doctor's appointment.
2) Home care skills: e.g., willing to spend time with a homebound member in need.
3) Social Service skills: e.g., willing to link a member to needed business, financial and medical resources.
4) Legal skills: e.g., willing to help a member with insurance or legal issues.

Please email us at pastoralcare4grace@gmail.com if you are willing to help in any of these areas. Thank you for joining us in our effort to love one another even as God has loved us in Jesus Christ!

Our New Membership Directory: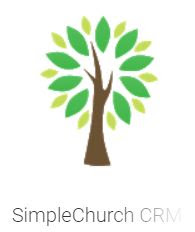 Did you get an email with the subject line: [Grace Episcopal Church] An account has been created for you. Emails were sent out on Tuesday, June 29th to all of those who are currently listed as Grace Members if we have an email address for you. Please check to get your sign-in username and password, and update your information at https://graceepiscopalasheville.simplechurchcrm.com. We would like you to also upload a current photo. This will serve as your online directory. When you go to put in the User.Name, notice the dot. It can be difficult to see. Once you are in, you can change your password under "Account." Click on Directory to access other members contact information. You can also download the SimpleChurch CRM app, put in the above website, your User.Name and password, and you'll have it on your phone.

HAVING PROBLEMS WITH THIS? If you are a member of Grace and didn't get the email, deleted the email, or need help, reply to this email, or contact the church to let us know. We'll send you another email and help you with this. We want you to be able to easily reach out and connect with other members.
CONTINUING PROGRAMS:
Monday Morning Bible Study in the Library and on Zoom: (postponed until August while Rev. Milly is on vacation.) Mondays at 10:30 AM, we will study the scriptures for the upcoming Sunday service. Please join us in the parish hall or by clicking on the button at graceavl.com/. Rev Milly said "we gather, we pray, we study, we laugh...its all good!"


The Pastoral Care Team at Grace: Our pastoral care team invites you to reach out to us with any pastoral care needs you, or your family, may have, by emailing the team at Pastoralcare4grace@gmail.com. You can also email, text or call Rev. Milly at 828.772.1429 Sunday through Thursday between 7 a.m. and 7 p.m., unless it's a pastoral emergency (and please let her rest during her vacation through July 31st).


Women Walking the Way: Thursdays at 8:00 a.m. meet at the Bird Sanctuary parking lot. Join Rev. Milly for a weekly walk at Beaver Lake, for deep listening to how we as women walk the way of Jesus, in the world and in our community of Grace.
Praying Together: (postponed until August while Rev. Milly is on vacation.) Rev. Milly holds open spiritual direction sessions for individuals or couples weekly by appointment Wednesdays 1-3 pm in the sanctuary. Please email Rev. Milly to schedule your time with her. Rev.Milly4Grace@gmail.com

SUMMARY OF SERVICES AND MEETING TIMES THIS WEEK:
| | | |
| --- | --- | --- |
| Date and Time | Service or Meeting | Location |
| Sundays, 9:30 AM | Choir Rehearsal | Sanctuary |
| Sundays, 10:30 AM | Holy Eucharist Service* | Sanctuary & YouTube** |
| Sundays, 10:30 AM | Transition Room for Children and Families | Parish Hall |
| Sundays after Service | Coffee Time | Foyer, Courtyard |
| Mondays, 10:30 AM | Monday Morning Bible Study | Parish Hall & Zoom ** |
| Mondays, 3 PM | Pastoral Care Team Meeting | Zoom |
| Monday, August 2, 4:30 PM | Outreach Meeting | Zoom |
| Wednesdays, 1-3 PM | Praying Together with Rev. Milly - by appointment | Sanctuary |
| Wednesdays, 1 PM | Tabernacle Meeting Group 1 | Zoom |
| Wednesday, August 4, 5 PM | YMCA Mobile Market | Parking Lot |
| Wednesdays, 5:30 PM | Centering Prayer | Library & Zoom** |
| Thursdays, 8 AM | Women Walking the Way | Beaver Lake |
| | * BULLETIN AVAILABLE **LINK AT TOP OF HOME PAGE | graceavl.com |
Be sure to checkout our August issue of the Grace TEAM!
the Grace TEAM = To Each a Ministry.



Many Blessings,
Valerie


Valerie Heavens | Office Manager
Grace Episcopal Church | 871 Merrimon Ave., Asheville, NC 28804
graceavl.com | 828-254-1086 | facebook.com/graceasheville/
Youtube Channel

Office Hours: (In the Church Office on Tuesdays and Thursdays)
Monday through Thursday, 9 a.m. - 4 p.m.