Greetings Good People of Grace,
All are invited to come to our Sanctuary to worship on February 26, 2023 at 10:30 a.m.

To access the Sunday Service by Live Stream on our YouTube Channel, links are found at the top of our website at graceavl.com. Click on "YouTube Services" for the service, on "Sunday Service Bulletin" for the bulletin, and on "Sunday Hymns" to sing along during the service. You will also find a link to The Book of Common Prayer under Resources.



Lay Ministers Serving this Sunday

Acolyte: Sally Withers Chalicist: Jack Frue
Lectors: OT Don Lewis, NT Bill Smith; Intercessor: Cole Woodcox
Ushers: William and Nate Potter
Greeters: Diane Wilkey and Nancy Lewis
Vestry Member of the Day:
---
What's Happening After Worship?
In the coming weeks there will be a variety of opportunities to gather after worship.
We hope you will join us!
Adult Forum resumes Sunday at 9 a.m. Children's Sunday School meets at 9:15.
Lent at Grace
Formation for the season of Lent will begin on February 26th at 9:00 am
We will explore Richard Rohr's newest book Jesus' Alternative Plan Please join us as we journey through Lent together. We will continue our study every Sunday at 9:00 am in the Parish Hall with our last class on March 26th. In our first class, February 26th, we will begin with an outline of each week's topic, and a general review of the book.

I hope you will find it engaging and inspiring during this Holy season of Lent.
You can order the book on-line or you can purchase the book at Malaprops Bookstore downtown Asheville.
Virtual Sit Meditations for Lent Beginning February 24, 2023
Are you looking for a centering practice during Lent? Join the CAC online contemplative community for a free series of Virtual Sit Meditations to cultivate greater awareness during this Lenten season. Live streamed on YouTube, these virtual meditations will take place each Friday at 10 a.m. PT (1 p.m. ET; 6 p.m. GMT), from February 24 until April 7.
Virtual Sit Meditations for Lent
Every Friday from February 24 – April 7, 2023
Featuring CAC Faculty and Staff
Presented by the Center for Action and Contemplation 
LEARN MORE
---
---

EPISCOPAL AND DIOCESE PROGRAMS:
Sign up for the WNC Diocese Newsletter here.


The EPISCOPAL PUBLIC POLICY NETWORK (EPPN) is a grassroots effort of The Episcopal Church's Office of Government Relations to educate, equip and engage individual Episcopalians in federal public policy advocacy, guided by the resolutions of the General Convention and the Executive Council. To sign up for EPPN Action alerts that come to your personal email AND to receive a unique code to listen in on the fast-paced, 30-minute Zoom call every Thursday at 1 pm ("Congress Weekly"), register here as an EPPN network member.


Here is the latest resource prepared by EPPN for your information and use:

Urge Congress to Take Action for Sustained Disaster Relief

On Monday, February 6, 2023, a 7.8-magnitude earthquake brought disaster to areas in Turkey and Syria. This earthquake was followed by several aftershocks, the largest of which was a 7.5-magnitude earthquake. Two weeks later, a 6.8-magnitude earthquake hit the same region. Relief efforts have been vigorous but complicated by harsh winter weather and ongoing political strife. We lament the loss of life and pray for all those affected by this tragedy, including nearly two million Syrian refugees in Turkey.

This disaster calls for a substantial and meaningful response. Episcopal Relief and Development issued a statement detailing their relief efforts, and those of their partners, which include providing shelter, supplies, and support to families and local hospitals. Episcopal Relief and Development continues to take donations to help in the continuation of their disaster response.

In addition to these efforts, it is critically important for the U.S. government to continue providing generous humanitarian and disaster aid to the ongoing international relief efforts. Furthermore, this and similar emergency disasters of the recent past have highlighted the need for a long-term investment strategy in systemic disaster relief at an international level to provide dependable funding streams, expertise, trained staff, and disaster assistance to those who need it most. Urge your members of Congress to invest in these solutions to ensure the international community is better prepared for future disasters.

Faith Vigil for Peace in Ukraine Friday, February 24th at 2:30 pm ET,
together with the Friends Committee on National Legislation, on Facebook Live
(you do not need a Facebook account to join).

Ecumenical After School Atrium for Children Ages 3-12

March 6 – May 29, 2023
Mondays from 4:00 to 5:00pm
at St. Mary's, 337 Charlotte Street
(parking is available in lot behind church)

Beginning March 6 through the end of May, children will gather in the Atrium, which is:
A calming place where children can focus on their inner lives

A special room which offers images of a loving God and Christ the Good Shepherd using wooden figures, art, and other hands-on activities

A space which invites children to interact with stories and images in their own way

Gentle and open

An approach which shows older children that they are partners in creating a better world, a world of love and justice Led by trained adults

Welcoming to parents (Come observe anytime!)

Also called The Catechesis of the Good Shepherd
For more information, and to register, call or drop by St. Mary's Church Office (828.254.5836)
Black History Month
This event in nearby Hendersonville is FREE and everyone is welcome to attend! We will have performing art events that highlight the Harlem Renaissance, the 7 principles of Kwanzaa and there will be an art exhibit by 2 local students! Come out and enjoy this wonderful educational program!
Pigrimmage Day
In honor of Black History Month, historically black churches around Western North Carolina will open their doors 9 a.m. – 4 p.m. Saturday, Feb. 25 to tell their stories and welcome guests to listen. Organize a pilgrimage with your congregation by contacting parishes listed on the BARRIER BREAKERS WEBSITE. Bishop José will be visiting St. Matthias, Asheville; St. Gabriel, Rutherfordton; and Good Shepherd, Tryon; up to 30 people (first-come, first-served) may join the bishop by signing up HERE.
Green Book Project
To learn more about the Green Book Project and to view extant locations in Asheville, please visit:
https://avltoday.6amcity.com/exploring-green-books-history-in-asheville-nc
Episcopal Church Women
The ECW ( Episcopal Church Women) is sponsoring a Kitchen Cleanup Day on Thursday, March 9th, from 9:00AM until 4:00PM. Please join us for a few hours or the whole day! Bring your lunch and we will provide the drinks. It will be work but also fun as we visit while we are cleaning. Old timers as well as newcomers are welcome —— it's a great way to get to know each other! Please sign up by emailing Cheryl Aull at ckaull@charter.net so we can plan accordingly. If you are a user of the kitchen for whatever purpose: preparing flowers, meals for group events or pastoral care, outreach, Taize, etcetera, please be aware that your assistance would be helpful as we plan to purge, clean, and organize. Thanks so much for your assistance and we look forward to seeing you on the 9th!
Save the date!
The ECW will hold its Spring Potluck Luncheon on Saturday, April 22nd, at noon in the parish hall. We will have a business meeting to discuss our goals for the upcoming year. We would love to encourage newcomers to join us!
Plan, Give, Impact!
Please consider making a lasting impact on Grace Episcopal Church by creating a legacy gift for the Grace community that lasts for generations!
To learn more about planned giving and make Grace Episcopal Church part of your estate planning, please meet fellow parishioners and endowment committee members in the Church library following the March 19 Sunday service. Grace member John Chastain will lead the conversation.
Please join us for the Asheville NC Moms Demand Action meeting on Feb 28th at 7:00pm. We
will commemorate National Gun Violence Survivor Week, the 10th anniversary of MOMS Demand Action, and discuss upcoming events of the year along with actions we can take.
Asheville North Carolina Moms Demand Action
Tuesday February 28th @ 7:00
First Baptist Church
5 Oak St
Asheville, NC 28801
Grace Helps Keep the Homeless and Needy Safe and Warm

A great big "Thank You!" for each of you who donated your winter coats, blankets,
sleeping bags and other apparel to ABCCM's "Safe &Warm" campaign. Together,
we contributed 90 items that are helping to save the lives of the homeless, sick, and
frail men and women throughout Asheville.
Perhaps the appreciation of our donations was best expressed by one of ABBCM's
volunteers, who after receiving our clothing donations and learning they were from
Grace Episcopal Church said, "Y'all sure do take good care of us!"



Have flu symptoms?

Now what? Take a Covid test.

NEGATIVE but still having flu symptoms? Call your doctor as it may be the flu. If so, your doctor may prescribe Tamiflu which will speed recovery but must be taken within 48 hours so do not delay.
POSITIVE. Call your doctor. You may be eligible for Covid treatments such as Paxlovid that will dramatically reduce the odds of hospitalization but must be taken within five days of symptoms.
Now how do you feel?
BETTER it's OK to go back out into the world but if you had a positive Covid test, mask for another five days, through day 10. You do not need to wait for a negative test.
STILL ICKY Ride it out at home. If you do go out, wear a properly fitting mask. Allow time for your body to recover.


Have you considered joining the Altar Guild?
Members of the Altar Guild carry out the meaningful ministry of preparing our church for worship, especially setting the altar each Sunday, as well as preparing for baptisms, weddings, and funerals, and making sure the linens, silver, and brass are in tip-top shape. We need to add two more people to each of our four groups that serve one Sunday a month. Would you serve with us? Please connect with Shannon Townsend or just walk into the sacristy and speak to the member serving.

Praying Together
Rev. Milly holds open spiritual direction sessions for individuals or couples weekly by appointment Wednesdays 1-3 pm in the sanctuary.
Please email Rev. Milly to schedule your time with her: Milly@graceavl.com
Weekly Taizé Tuesday evenings at 6pm
What if . . . as part of a Lenten practice this year we set aside one hour of time just to listen for God — just be available to listen?

Why not take a short break on the way home from the pressures of the office or a few moments away from the hustle and bustle of the demands of home?

The weekly Taizé service offers just such a respite. Please consider the Tuesday evenings of Lent at 6pm as an opportunity to experience a brief slice of peace . . . And as Milly has reminded us — to Slow Down.
For more information on Taizé at Grace visit:
www.graceavl.com/taize-grace
Women Walking the Way
Thursday at 8:00 am
meet at the Bird Sanctuary parking lot. Women of Grace, please consider joining Rev. Milly for a weekly walk at Beaver Lake. This time together is devoted to deep listening to how we as women walk the way of Jesus, in the world and in our community of Grace. No need to register or even email her, just show up!
Monday Morning Bible Study
Bible Study will continue to meet via Zoom on Mondays until further notice,
at 10:30 AM, as we study the scriptures for the upcoming Sunday service. Please join us virtually or by clicking on the button at
graceavl.com/
.
The Pastoral Care Team at Grace
Our pastoral care team invites you to reach out to us with any pastoral care needs you, or your family, may have, by emailing the team at
pastoralcare@graceavl.com
.You can also email, text or call Fr. Mike at 860-771-1656 or Rev. Milly at 828.772.1429, Sunday through Thursday from 7 a.m. to 7 p.m., unless it's a pastoral emergency.
Date and Time

Service or Meeting

Location


Sunday Feb. 26 9a

Sunday Feb 26 9:15


Sunday Feb 19, 10:30a

Adult Formation

Children's Sunday School




Holy Eucharist


Parish Hall


Atrium


Sanctuary/YouTube**

Mondays, 10:30a

Monday Morning Bible Study

Zoom **

Mondays, 3p

Pastoral Care Team Meeting

Member Zoom


Tuesdays 6p

Taizé Service


Sanctuary
Wednesdays, 1-3p

Praying Together with Rev. Milly - by appointment

Sanctuary

Wednesdays, 5:30p

Centering Prayer

Zoom**

Wednesdays, 6:30p

Choir Rehearsal

Sanctuary

Thursdays, 8a


Women Walking the Way


Beaver Lake


* BULLETIN AVAILABLE **LINK AT TOP OF HOME PAGE
---
Our Prayer List
For Parishioners: Daniel and Hannah Johnston; Laura and Tsz-yan (GN) Snyder; Kelly and Sydnor Thompson; Barbara Wilcox.

For Homebound Parishioners and Those in Healthcare Facilities: Bill Coward; Bobbie Eblen; Eunice Ferguson; Dorothy Engel; Ed Denison, Marion Mayfield-Johnson; Deb Pegel; Rita Spragg; Cys (Sis) Hayes; Shirley Turner.

For Others: (Names will remain on the list for 6 weeks unless we hear otherwise.) Linda Adams (neighbor of Cliff and Anne); Angela (sister of Steve Booth); Wes Auret (godson of Elaine Potter); Lara Brongel and family (daughter of Jackie Schauer);Cathy (friend of Elaine Potter); Porter Claxton (friend of Ginny Moser); Jimmy Cole (lifelong friend of Sonny Rawls); Ann Derwort (sister of Jeanne Sims); Cody Ervin (friend of Hannah Pennell); Dan Ferree (son of Gary Coffey's friend); Woody Geizentanner (friend of Pat & George Davis; )Jackie Haines (sister of Carol Booth); Angela High (friend of Vicki Vest); Cherry Howe (friend of Rusty Herman & Janice Orson) Laury Keen (friend of James Cannon's sister); Candy Kelly ( friend of Dodie King); Molly B (friend of Gary Coffey and family); Pam (neighbor of Mike Reardon); Matthew Pennell (son of Hannah Pennell); Sharon Prater (friend of Lorie Tola); Bob Noble (brother of Walt Noble); Sarah and Bo (friends of Amy and Phillip Trees); Wilma Wilson (mother of Debbie Jones).
We grieve and pray with the family of Wade O'Neil; and the many thousands of earthquake victims in Syria and Turkey.
For Those in Service to Our Country: Tommy & Danny Brown (grandsons of Ed & Marla Woeckener); Martha and Matt Cardenas (daughter & son-in-law of Hannah Pennell); Matthew George (son of Zoe Davis); Jason Marino (son of Lynda McCredie); Sarah Jane Wilkey (daughter of Diane & Tony Wilkey).

For those who have birthdays: Marion Mayfield-Johnson; Caroline Parker McFatter; Tom Wernicke; Eric Howell; Grace Miller; Adam Coon... and for those celebrating anniversaries: Karen and Jim Compton; Cathy Adkins and Earl Leininger.
---
If you are not a member of Grace Church and are interested in joining, please reply with your interest, or let Rev. Milly know by calling or texting her at 828.772.1429. Once you're a member, you'll have access to our directory.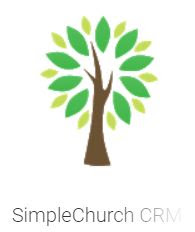 Information About Your SimpleChurch App! Not only do you have access to the parish directory, but you can also easily change your profile picture, confidentially check the status of your pledge, and give to your favorite ministry through online giving. Sign on to find ways to reach out to and connect with other members of the church. And if you don't know your log in information or need more instructions, contact Jill at the office. A link will be sent to you that will make it easy for you to get into SimpleChurch.

Look for the green tree symbol to download the SimpleChurch app from your app store onto your computer or phone. The domain name when requested in the app is graceepiscopalasheville. For your computer you put in the domain name. https://graceepiscopalasheville.simplechurchcrm.com.
Electronic Giving Made Easy!
Look Grace Church receives electronic giving via our website at www.graceavl.com. There is a "Give to Grace" button on the top blue banner of our home page, in the upper right-hand corner. Additional ways to give to our "virtual collection plate" and various fundraising efforts are through the Simple Church app.