Greetings Good People of Grace,
All are invited to come to our Sanctuary to worship on September 25th, 2022 at 10:30 a.m.

To access the Sunday Service by Live Stream on our YouTube Channel, links are found at the top of our website at graceavl.com. Click on "YouTube Services" for the service, on "Sunday Service Bulletin" for the bulletin, and on "Sunday Hymns" to sing along during the service. You will also find a link to The Book of Common Prayer under Resources.

Lay Ministers Serving this Sunday
Acolyte Sally Withers Chalicist: Jack Frue
Lector: OT Cliff Albertson, NT Elaine Potter; Intercessor: Carol Booth
Ushers: Todd & Katherine Kaderabek
Vestry Member of the Day: Katherine Kaderabek
---
---
Adult Formation at Grace begins every Sunday at 9:15
Children's formation is offered at the same time downstairs in the classroom of Grace.


Sunday, September 25th - Voting Faithfully
Kim Hayes, Tahani Sticpewich and Lorie Tola reflect on the Poor People's Campaign and why participating in democratic life matters (more on this crucial offering can be found below).

Sunday October 2nd - On Earth as in Heaven.
An Introduction to Empire and Post-Colonial Theology. Rev. Milly will discuss what the heck she means when she preaches about "Empire". We will begin to delve into how empire has been explored throughout scripture and how this exploration helps us to better understand the Kingdom of Heaven, here on earth.

Sunday October 9th - No Sunday School for any ages.
We will be blessing the Animals this day!

Sunday October 16th - On Earth as in Heaven; Heaven is Like.
This week we will continue our conversation on the dynamic relationship between Earth and Heaven by exploring the many ways Jesus tells us what Heaven is like. How do these allegories used by Jesus for the edification of his disciples inform us now about our work on earth.

Sunday October 23rd - On Earth as in Heaven; Grace Grants Breakfast!
Join us for the Outreach Breakfast. We will learn about our new partners in the work of building heaven on earth! Come greet the organizations we have offered our financial support to through Grace Grants!
Breakfast begins at 9 am.

Sunday October 30th - On Earth as in Heaven; All the Saints.
This Sunday we will take a look at the inspirational lives of a few great Saints who devoted their hearts, minds and souls to building the kingdom of Heaven, right here on Earth. Bring an icon or photo or writing by your favorite Saint!

Learning together is a great gift. I hope you will join us.
Peace,
Rev. Milly
---
Pumpkin Patch Returns!

Pumpkin Patch starts on September 25th! We need volunteers to help with unloading pumpkins and also working shifts.
To sign up for shifts, donate, or find our more information please visit our website by clicking https://www.graceavl.com/outreach/pumpkin-patch/

Or to sign up for shifts you can scan this code with your smartphone camera now:
Stewardship Update
A Penny Saved…
Many of you gave feedback that you prefer electronic communication from Grace. This fall if you do not wish to receive a Stewardship letter and pledge card via the mail, please inform Jill Stevenson in the church office and it will save us a stamp! Pledge cards will be available at church and electronically.
Save the date: October 2 will be an ice cream social after the 10:30 service as part of the kick- off for the Stewardship Season.
Financial Update
August 2022
 $22,661.64 of Total Income (Contributions, Building/Admin) and $39,016.15 of total expenses, resulting in a Net loss of $16,354.51.
 Contributions were down $13,190.45 from last month ($21,991.20 from $35,181.65).
 YTD $297,903.38 of Total Income (Contributions, Building/Admin) and $290,847.28 of total expenses, resulting in a Net Income of $7,056.10.
 Endowment valuation is down $19k from last month ($629,557 from $648,711).

Prayer Flags for All Saints Day
We are continuing the tradition of hanging prayer flags with the names of loved ones who have passed in the church for All Saints Day. We still have flags from last year. If you would like to add any new names you may submit them by clicking here: https://forms.gle/raNbiULAtxGiQ2UD7 or you may write them on a blank prayer flag on the table in the foyer.
---
---
"DEMOCRACY MAY NOT EXIST BUT WE'LL MISS IT WHEN IT'S GONE"

Stories from DC: A conversation about activism, advocacy and the importance of getting out the vote.

This Sunday, September 25, 9-10:00 a.m. in the Parish Hall
When Tahani Sticpewich and Kim Hayes participated in the Mass Poor People's and Low-Wage Worker' Assembly and Moral March on Washington and the the Polls in June, their goal was to distill what they learned and bring something home to share with everyone. What did that march really want to say to us as Americans?

"Democracy May Not Exist but We'll Miss It When It's Gone" is the beginning of that conversation.
We hope you'll join us. All are welcome.



Are you registered to vote?
It's easy to find out about this and much more at
https://www.vote411.org/north-carolina

"Cast your vote, not on a partisan basis, not based on your biases, but vote your values. Vote the values of human dignity and equality. Vote the values of the rock on which this country was built. Vote."
-Presiding Bishop Michael Curry


Medical Advocacy Ministry A Medical Advocacy Ministry is being formed at Grace Church to provide resources and education to assist parishioners with later life/ end of life issues and in navigating the healthcare system. We would like to assess your needs as well as interest in supporting this ministry.
Our initial efforts will be focused on our older population which is likely in greater need but we hope to offer support to other ages in the future. We are hoping to build on the excellent past medical ministry efforts of Kathleen Griffin.

In order to enable this effort, we ask that you consider your possible need of some of the offerings listed below:
1. Aging in place— how to make your home safe for living in your later years.
2. End of life issues—Death/Dying, Palliative and Hospice Care, Advanced Directives,
Healthcare power of attorney
3. Senior support—Home healthcare, Caregiver Resources (including caring for the caregiver)
4. Healthcare provider and facility navigation guidance—locating a physician, questions to ask
your physician/ other providers, insurance questions, using online resources.
A phone survey of a sample group of parishioners will be done to assess the priority interest in
the above.
Please also let us know if you would like to participate as a supporter in building this Grace
Church community Ministry.
Thank you.
The Grace Church Medical Advocacy Ministry Team
Dodie King, Ginny Moser, Jeff Russell, Jennifer Witt
For information, please contact Dodie King (dodiesking@gmail.com) or Jeff Russell
(jeffkr46@gmail.com)



Grace Grants are now accepting application for partnership!
If you are involved with or know of a local agency or program currently
providing, or wanting to provide, support for the homeless, elderly and poor
who need food, clothing, shelter, health care and legal assistance send them
to the Grace web site: GraceAVL.com. At the top of the home page is a button
for Grace Grants.
Rev. Milly explained, "Grace Episcopal Church looks forward to building
relationships with partner organizations and networks who are invested in the
health and capacity of our larger community and want it to thrive." Milly
reminds us all, "We believe this is, in fact, the call of the Gospel: to love our
neighbor and to seek justice. We're blessed to collaborate in this mission."
Quick links — The process is spelled out here. The application is here.
---
---

EPISCOPAL AND DIOCESE PROGRAMS:
Sign up for the WNC Diocese Newsletter here.


The EPISCOPAL PUBLIC POLICY NETWORK (EPPN) is a grassroots effort of The Episcopal Church's Office of Government Relations to educate, equip and engage individual Episcopalians in federal public policy advocacy, guided by the resolutions of the General Convention and the Executive Council. To sign up for EPPN Action alerts that come to your personal email AND to receive a unique code to listen in on the fast-paced, 30-minute Zoom call every Thursday at 1 pm ("Congress Weekly"), register here as an EPPN network member.

Praying Together

Rev. Milly holds open spiritual direction sessions for individuals or couples weekly by appointment Wednesdays 1-3 pm in the sanctuary. Please email Rev. Milly to schedule your time with her: Milly@graceavl.com


PubSing
Come join us for our PubSing, an informal gathering on the fourth Sunday of each month to sing hymns, old-time gospel, folk music, and Americana inspirationals. We'll meet on September 25 at Zillicoah Beer Company, 870 Riverside Dr., Woodfin from 5:00-7:00 p.m. Bring a chair for the outdoor event. For directions go to https://www.zillicoahbeer.com/.
For more information contact Monty Wooten at montywooten@bellsouth.net.


Weekly Taizé Tuesday evenings at 6pm
These ecumenical services are known for their melodic chants and prayers. Although music forms a central part of the service it is mixed with comforting periods of silence allowing for contemplation. Lighted mostly by candlelight in the sanctuary of Grace Church, the vesper light of approaching evening offers a safe and nurturing space for a well-deserved moment of peace in our hectic lives. Healing prayer is offered throughout the service for oneself or on behalf of someone else.

Women Walking the Way

Thursday at 8:00 am meet at the Bird Sanctuary parking lot. Women of Grace, please consider joining Rev. Milly for a weekly walk at Beaver Lake. This time together is devoted to deep listening to how we as women walk the way of Jesus, in the world and in our community of Grace. No need to register or even email her, just show up!


Monday Morning Bible Study

Bible Study will continue to meet via Zoom on Mondays until further notice, at 10:30 AM, as we study the scriptures for the upcoming Sunday service. Please join us virtually or by clicking on the button at graceavl.com/.

The Pastoral Care Team at Grace

Our pastoral care team invites you to reach out to us with any pastoral care needs you, or your family, may have, by emailing the team at pastoralcare@graceavl.com.You can also email, text or call Fr. Mike at 860-771-1656 or Rev. Milly at 828.772.1429, Sunday through Thursday from 7 a.m. to 7 p.m., unless it's a pastoral emergency.

---
---
Date and Time

Service or Meeting

Location

Sunday, Sept 4 9:30a

Adult Formation: Good Days and Bad

Parish Hall

Sunday, 10:30a

Holy Eucharist Service*

Sanctuary

*YouTube*

Mondays at 10:30a

Monday Morning Bible Study

*Zoom*

Mondays, 3p

Pastoral Care Team Meeting

Zoom

Tuesdays, 6p

Taizé Service

Sanctuary

Wednesdays, 1-3p

Praying Together with Rev. Milly - by appointment

Sanctuary

Wednesdays, 5:30p

Centering Prayer

*Zoom*

Thursdays, 8a

Women Walking the Way

Beaver Lake

* BULLETIN AVAILABLE **LINK AT TOP OF HOME PAGE

graceavl.com
---
---
If you are not a member of Grace Church and are interested in joining, please reply with your interest, or let Rev. Milly know by calling or texting her at 828.772.1429. Once you're a member, you'll have access to our directory.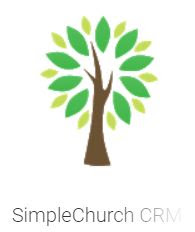 Information About Your SimpleChurch App! Not only do you have access to the parish directory, but you can also easily change your profile picture, confidentially check the status of your pledge, and give to your favorite ministry through online giving. Sign on to find ways to reach out to and connect with other members of the church. And if you don't know your log in information or need more instructions, contact Valerie at the office. A link will be sent to you that will make it easy for you to get into SimpleChurch.

Look for the green tree symbol to download the SimpleChurch app from your app store onto your computer or phone. The domain name when requested in the app is graceepiscopalasheville. For your computer you put in the domain name. https://graceepiscopalasheville.simplechurchcrm.com.

Electronic Giving Made Easy!
Look Grace Church receives electronic giving via our website at www.graceavl.com. There is a "Give to Grace" button on the top blue banner of our home page, in the upper right-hand corner. Additional ways to give to our "virtual collection plate" and various fundraising efforts are through the Simple Church app.
---


Check out the Fall Edition of the Grace Team by visiting GraceAVL.com

In this edition, you'll find:
Message from Rev. Milly and Rev. Mike
Message from our Wardens
Grace Dates
Grace in Action
Budget Review
Information on our Fall Pumpkin Patch
We are so glad you are with us in our Grace community!
Jill Stevenson
| Office Manager
Grace Episcopal Church | 871 Merrimon Ave., Asheville, NC 28804
graceavl.com
| 828-254-1086 |
facebook.com/grace.church.718689/
Youtube Channel
Office Hours: Tuesday & Thursday, 9:00am-3:00pm, and Wednesday 9:00am-12:00pm.