Greetings Good People of Grace,
All are invited to come to our Sanctuary to worship on January 15, 2023 at 10:30 a.m.

To access the Sunday Service by Live Stream on our YouTube Channel, links are found at the top of our website at graceavl.com. Click on "YouTube Services" for the service, on "Sunday Service Bulletin" for the bulletin, and on "Sunday Hymns" to sing along during the service. You will also find a link to The Book of Common Prayer under Resources.

Lay Ministers Serving this Sunday
Acolyte: James Cannon Chalicist: Jack Frue
Lectors: OT Louise Wernicke, NT Don Lewis; Intercessor: Elaine Potter
Ushers: Katherine and Todd Kaderabek; Greeters: Diane Wilkey & Kim Hayes
Vestry Member of the Day: Katherine Kaderabek
---
---
What's Happening After Worship?
In the coming weeks there will be a variety of opportunities to gather after worship.
We hope you will join us!
Annual Meeting
Our Annual Meeting will be held on January 15 following the 10:30 service. Your 2023 Vestry nominations and 2022 Budget Review will be presented. Please make every effort to attend.
---
Good People of Grace,
Blessings to you all!

May you find time this weekend and Monday to celebrate Dr. Martin Luther King Jr and his vision of the work for all our liberation. And may you reflect on his time on this earth, and how it calls you more deeply into your work here on earth to build the Kingdom of Heaven.
Please take some time to listen to this letter from Dr. King from his jail cell in Birmingham.
See you Sunday.
https://www.youtube.com/watch?v=Di05SvJ8utI
Join Peace Gardens & Market, Burton Street Community and Hood Huggers International for our annual MLK Day of Service. We'll be tackling various projects in and around the Burton Street Community in West Asheville - helping out Elder neighbors, projects in the community gardens, making art, picking up garbage, and more!
We'll provide snacks & food, hot & cool drinks, art supplies, tools, and music. You bring full water bottles, work gloves, and wear warm layers 'cause the weather can be hit or miss.
Gather at the main Peace Garden (47 Bryant St.), sign in, and we'll put you to work!
Advent in a Bag Update
Grace Surpasses Half-Ton Mark with Advent-in-a-Bag Campaign Food Donations to ABCCM
Across Asheville today, there are individuals and families who are getting the nourishment
and hope they need from the food you provided this Christmas season through our
Advent-in-a-Bag Campaign.
Thanks to your food donations, we delivered to ABCCM a total of 59 bags of 1,022 food
items, weighing a total of 1,080 lbs.
Special thanks also go to Rev. Nick Honerkamp of ABCCM and Pat Walters of Grace for
their help in delivering the food to ABCCM.
---
---

EPISCOPAL AND DIOCESE PROGRAMS:
Sign up for the WNC Diocese Newsletter here.


The EPISCOPAL PUBLIC POLICY NETWORK (EPPN) is a grassroots effort of The Episcopal Church's Office of Government Relations to educate, equip and engage individual Episcopalians in federal public policy advocacy, guided by the resolutions of the General Convention and the Executive Council. To sign up for EPPN Action alerts that come to your personal email AND to receive a unique code to listen in on the fast-paced, 30-minute Zoom call every Thursday at 1 pm ("Congress Weekly"), register here as an EPPN network member.


Here is the latest resource prepared by EPPN for your information and use:

● Reflecting on the 117 th Congress Take a look at some of the advocacy successes from the previous session of Congress.
● What Happened at the U.S.-Africa Summit? The summit sent a signal to the world that the U.S. wants to strengthen its partnership with African countries, its people, and its institutions. Learn more!
● Episcopal Church Statement on the Asylum and Border Policy Announcement Diocesan News PLAN AHEAD FOR PILGRIMAGE DAY In honor of Black History Month, historically black churches around Western North Carolina will open their doors 9 a.m. – 4 p.m. Saturday, Feb. 25 to tell their stories and welcome guests to listen. Organize a pilgrimage with your congregation by contacting parishes listed on the BARRIER BREAKERS WEBSITE. Bishop José will be visiting St. Matthias, Asheville; St. Gabriel, Rutherfordton; and Good Shepherd, Tryon; up to 30 people (first-come, first-served) may join the bishop by signing up HERE.
---
Praying Together
Rev. Milly holds open spiritual direction sessions for individuals or couples weekly by appointment Wednesdays 1-3 pm in the sanctuary.
Please email Rev. Milly to schedule your time with her: Milly@graceavl.com
Weekly Taizé Tuesday evenings at 6pm
These ecumenical services are known for their melodic chants and prayers. Although music forms a central part of the service it is mixed with comforting periods of silence allowing for contemplation. Lighted mostly by candlelight in the sanctuary of Grace Church, the vesper light of approaching evening offers a safe and nurturing space for a well-deserved moment of peace in our hectic lives. Healing prayer is offered throughout the service for oneself or on behalf of someone else.
Women Walking the Way
Thursday at 8:00 am
meet at the Bird Sanctuary parking lot. Women of Grace, please consider joining Rev. Milly for a weekly walk at Beaver Lake. This time together is devoted to deep listening to how we as women walk the way of Jesus, in the world and in our community of Grace. No need to register or even email her, just show up!
Monday Morning Bible Study
Bible Study will continue to meet via Zoom on Mondays until further notice,
at 10:30 AM, as we study the scriptures for the upcoming Sunday service. Please join us virtually or by clicking on the button at
graceavl.com/
.
The Pastoral Care Team at Grace
Our pastoral care team invites you to reach out to us with any pastoral care needs you, or your family, may have, by emailing the team at
pastoralcare@graceavl.com
.You can also email, text or call Fr. Mike at 860-771-1656 or Rev. Milly at 828.772.1429, Sunday through Thursday from 7 a.m. to 7 p.m., unless it's a pastoral emergency.
---
| | | |
| --- | --- | --- |
| Date and Time | Service or Meeting | Location |
| Sunday Jan 15, 10:30a | Holy Eucharist/Annual Meeting to follow service | Sanctuary/YouTube** |
| Mondays, 10:30a | Monday Morning Bible Study | Zoom ** |
| Mondays, 3p | Pastoral Care Team Meeting | Member Zoom |
| Tuesdays 6p | Taizé Service | Sanctuary |
| Wednesdays, 1-3p | Praying Together with Rev. Milly - by appointment | Sanctuary |
| Wednesdays, 5:30p | Centering Prayer | Zoom** |
| Wednesdays, 6:30p | Choir Rehearsal | Sanctuary |
| Thursdays, 8a | Women Walking the Way | Beaver Lake |
| | * BULLETIN AVAILABLE **LINK AT TOP OF HOME PAGE | |
---
Our Prayer List
For Parishioners: Don Hawkins; Daniel and Hannah Johnston; Ginny Moser; Laura and Tsz-yan (GN) Snyder; Roger Snyder; Kelly and Sydnor Thompson; Barbara Wilcox….
For Homebound Parishioners and Those in Healthcare Facilities: Bill Coward; Bobbie Eblen; Eunice Ferguson; Dorothy Engel; Ed Denison, Marion Mayfield-Johnson; Deb Pegel; Rita Spragg; Cys (Sis) Hayes; Shirley Turner….

For Others: (Names will remain on the list for 6 weeks unless we hear otherwise.) Linda Adams; Angela (sister of Steve Booth); Wes Auret (godson of Elaine Potter); Lara Brongel and family (daughter of Jackie Schauer);Cathy (friend of Elaine Potter); Michael Clark (grandson of Cliff Albertson); Porter Claxton (friend of Ginny Moser); Jimmy Cole (lifelong friend of Sonny Rawls); Ann Derwort (sister of Jeanne Sims); Dan Ferree (son of Gary Coffey's friend); Woody Geizentanner (friend of Pat & George Davis)Jackie Haines (sister of Carol Booth); Cherry Howe (friend of Rusty Herman & Janice Orson); Joan (sister-in-law of Ginny Moser); Stephanie and Julia (friends of Rusty and Janice); Ruth Kasza (niece of Sydnor and Kelly Thompson); Molly B (friend of Gary Coffey and family); Lisa Mourant (friend of the Sydnor Thompson family); Bob Noble (brother of Walt Noble); Pam (neighbor of Mike Reardon); Sharon (friend of Louise Wernicke); Glenn Thomas (brother in law of Ron Sims); Ron Vince (brother in law of Anne and Cliff); Wilma Wilson (mother of Debbie Jones)....
We grieve and pray with the families of Stephen Foster (brother in law of Carol Booth); Joan Moser (sister of Artus Moser); Glen Thomas (brother in law of Ron Sims); and, Lois (sister of Jeanne Robertson).
For Those in Service to Our Country: Tommy & Danny Brown (grandsons of Ed & Marla Woeckener); Martha and Matt Cardenas (daughter & son-in-law of Hannah Pennell); Matthew George (son of Zoe Davis); Jason Marino (son of Lynda McCredie); Sarah Jane Wilkey (daughter of Diane & Tony Wilkey).
---
If you are not a member of Grace Church and are interested in joining, please reply with your interest, or let Rev. Milly know by calling or texting her at 828.772.1429. Once you're a member, you'll have access to our directory.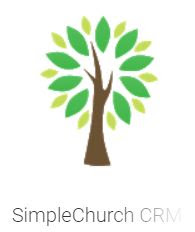 Information About Your SimpleChurch App! Not only do you have access to the parish directory, but you can also easily change your profile picture, confidentially check the status of your pledge, and give to your favorite ministry through online giving. Sign on to find ways to reach out to and connect with other members of the church. And if you don't know your log in information or need more instructions, contact Valerie at the office. A link will be sent to you that will make it easy for you to get into SimpleChurch.
Look for the green tree symbol to download the SimpleChurch app from your app store onto your computer or phone. The domain name when requested in the app is
graceepiscopalasheville
. For your computer you put in the domain name.
https://graceepiscopalasheville.simplechurchcrm.com
.
Electronic Giving Made Easy!
Look Grace Church receives electronic giving via our website at
www.graceavl.com
. There is a "Give to Grace" button on the top blue banner of our home page, in the upper right-hand corner. Additional ways to give to our "virtual collection plate" and various fundraising efforts are through the Simple Church app.
---
Check out the December Edition of the Grace Team by visiting GraceAVL.com
In this edition, you'll find:

Message from Rev. Milly and Rev. Mike
Message from our Wardens
Grace Dates
Grace in Action
Budget Review
We are so glad you are with us in our Grace community!
Jill Stevenson
| Office Manager
Grace Episcopal Church | 871 Merrimon Ave., Asheville, NC 28804
graceavl.com
| 828-254-1086 |
facebook.com/grace.church.718689/
Youtube Channel
Office Hours: Tuesday & Thursday, 9:00am-3:00pm, and Wednesday 9:00am-12:00pm.