Twin Cities libraries to consolidate digital offerings in a single app
Patrons in seven counties can share content like e-books and eMagazines.
By Matt McKinney Star Tribune, Feb. 18, 2021

FEBRUARY 18, 2021

Soon it will be possible for library patrons anywhere in the seven-county metro to check out e-books, eMagazines and digital audio books from any of the counties' library systems with just one app.

The convergence of the county libraries' digital collections, along with the St. Paul Public Library, is already underway, a move library directors say will make it easier for people to find what they're looking for while also streamlining a system that was divided between competing platforms.

"For our users in St. Paul this is a move to a one-stop app for e-books, audio books and eMagazines," said Catherine Penkert, St. Paul Public Library director.

The chosen app is called Libby, from a company called Overdrive, which is already in use at some 65,000 libraries and schools in 84 countries around the world.

E-books have been hugely popular during the pandemic, with libraries reporting circulation growth of 30 to 50% or even more over the past year. In Scott County, Library Director Jake Grussing said digital circulation roughly doubled in 2020.

Read the full StarTribune article HERE.
Where Are We:
The Latest on Library Reopening Strategies
by Erica Freudenberger with Library Journal on Feb 02, 2021

In the messy middle of the pandemic, library leaders share how things have changed since March 2020, their takeways, and continuing challenges:
CONSTANT CHANGES
WHO ARE WE WITHOUT OUR SPACES?
BUDGET CUTS AND STAFFING LEVELS
STAFF WELLNESS
PROGRAMMING PIVOTS
WHAT WE'LL KEEP
WHAT WE'VE LEARNED
Read the full article HERE.
Has your life been positively impacted by Minitex? We're celebrating our 50th anniversary this year, and we'd love to hear your story. It might be an anecdote or simply a statement of appreciation for one of our services. It's up to you. Your humor is welcome as well! You can share your story with us via our quick-and-easy Google Form.
Making Their Mark: Essential Titles in African American History | Collection Development


by Leah Huey from LibraryJournal on Feb 08, 2021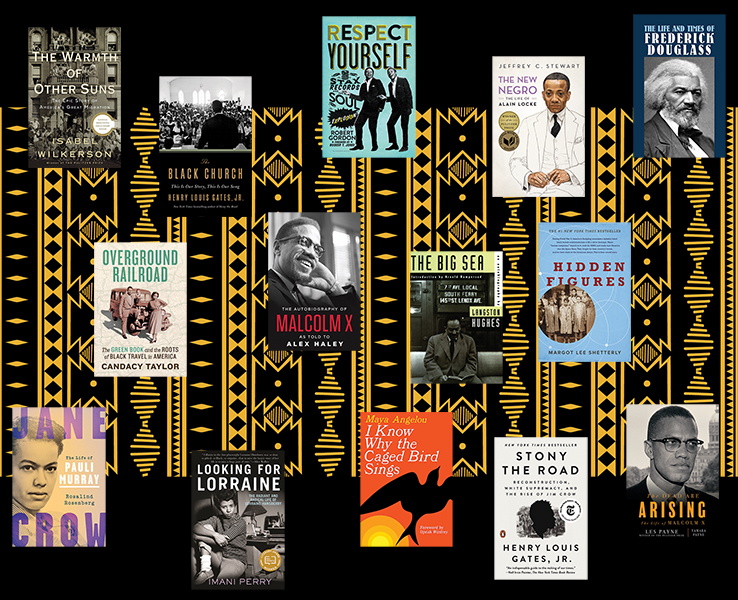 According to Columbia University Libraries, historians wrote texts on African American history as early as the 19th century. However, a more widespread appreciation of African American identity and its place in U.S. history did not occur until the mid-20th century, particularly during the 1960s. Correspondingly, the road to bibliographic inclusion in libraries has not been easy, as many have struggled to recognize African American history as intertwined with U.S. history.

To solve the problem on the academic level, many colleges and universities created focused departments. Public libraries had fewer formal structures, relying on the standby tools of word of mouth, patron requests, and reviews, as well as research to help inform purchasing decisions. Thankfully, today patrons and librarians have a range of options to choose from. In addition to new titles and classics getting new attention, there is a range of formats devoted to the subject, including graphic novels, audiobooks, films and documentaries, and databases. Read the full article HERE.
Why the U.S. Sent Librarians Undercover
to Gather Intelligence During World War II
As bookmen and women became intelligence agents, the ordinary activities of librarianship—acquisition, cataloguing, and reproduction—became fraught with mystery, uncertainty, and even danger.

Among them were American librarians working for the IDC. They presented themselves to the Portuguese as American officials collecting materials for the Library of Congress and other governmental libraries, "which are naturally interested in preserving the records of the present crisis in our civilization." They openly made the rounds of bookstores and stationery shops and placed subscriptions with news dealers. (Read the full article by clicking on the book.)
Adapted from Information Hunters: When Librarians, Soldiers, and Spies Banded Together in World War II Europe by Kathy Peiss with permission from Oxford University Press, Inc. Copyright © 2020 by Oxford University Press.
26 Cozy Book Nooks to Burrow into This Winter from BookBub
Every reader knows it's important to have just the right reading spot. The perfect book nook is comfortable, well-lit, and private, with access to many wonderful books, of course! Check out these warm and cozy reading nooks, perfect for a day of winter reading. Below are a few but SEE THEM ALL HERE.
1. Reading in a winter wonderland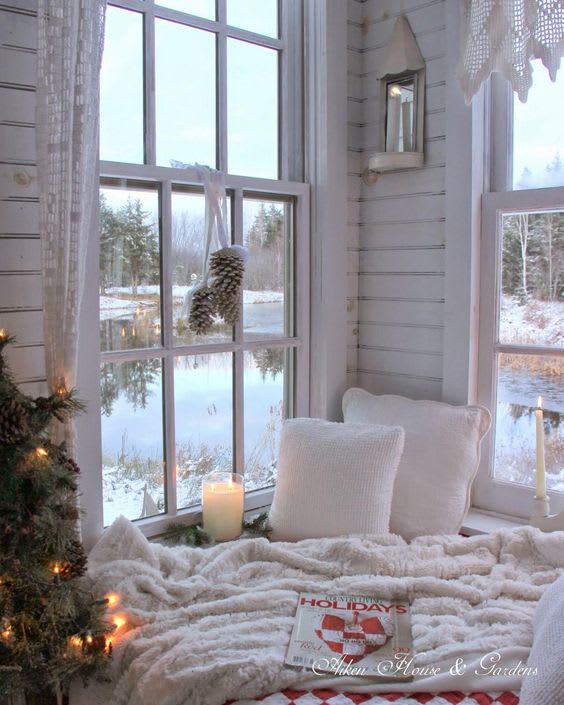 The only reason to leave this cozy winter spot is to get more books.

2. Warm and bright
Chase away the winter blues with this happy reading spot.

3. Pretty in pink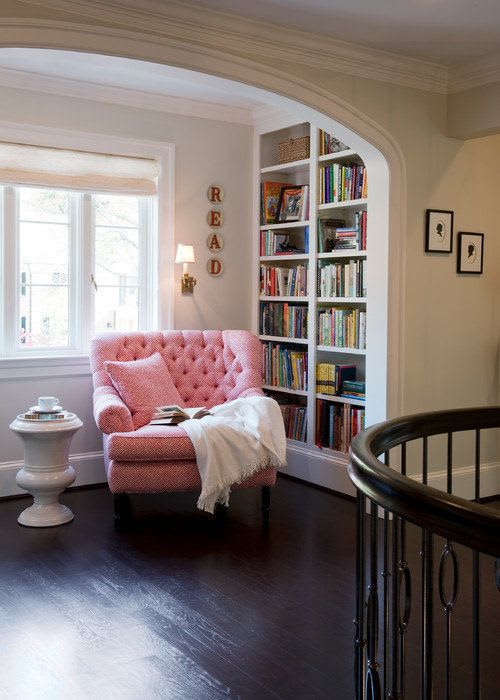 A cup of tea, a blanket, and a chair big enough to sink into for an afternoon of reading. Perfection.
These 10 exquisite picture books for children focus on family, friends and nature
It's the simple but crucial things that matter in these wise and beautiful picture books for young children.
By Laurie Hertzel, Star Tribune on Feb.19,2021



"Me + Tree" image copyright 2020 by Anna and Elena Balbusso, used with permission from Creative Editions
"I Sang You Down From the Stars,"
by Tasha Spillett-Sumner, illustrated by Michaela Goade. (Little, Brown, $18.99, ages 4-8. In stores April 6.)
Inniniwak (Cree) and Trinidadian writer Tasha Spillett-Sumner draws on her Native heritage to tell a loving story of a mother and infant. "I loved you before I met you," she says. As the baby grows inside of her, the mother gathers significant objects — a feather, a pebble, a quilt — to give to her child. In January, Michaela Goade, who is Tlingit, became the first Native artist to win the prestigious Caldecott Medal. Her dreamy watercolor and mixed media illustrations for this book swirl and sparkle with violet and blue swooshes and recurring patterns of stars. It is a gorgeous celebration of Native traditions.
============================

"Me + Tree," by Alexandria Giardino and Anna and Elena Balbusso. (Creative Editions, 18.99, ages 6 and up, March 2.)
To most of the children in the playground, the tree stump was just that — an old, dead stump. It had once been a "tall tree with apples to eat, branches to swing from and a trunk to climb." But no one gives it a second glance until a young girl comes by. As she rests on the stump, she begins to imagine the vibrant life the tree once had. "I see you," she whispers. And under the little girl's attention, it turns out the stump isn't dead at all. Alexandria Giardino's story celebrates the importance of friendship and of recognizing the overlooked. Anna and Elena Balbusso's illustrations are lively, but tinged with sepia, as if from long ago.
============================

"Hello, Earth! Poems to Our Planet," by Joyce Sidman, illustrated by Miren Asiain Lora. (Eerdmans Books for Young Readers, $18.99, ages 5-9.)
Joyce Sidman's keen eye for the natural world informs her many books of poetry, such as "Swirl by Swirl," and "Dark Emperor," a Newbery Honor book. Her latest, "Hello, Earth!," is framed as a conversation between a curious person and the planet itself, and it explores the mind-boggling concept that our solid Earth is actually one tiny rock hurtling through space. The Wayzata poet's poems — coupled with artist Miren Asiain Lora's stark but lovely watercolor and acrylic paintings — emphasize the tininess of humans in comparison to the vastness of space. Text at the end of the book gets less poetic, more science-y, with facts, suggested projects and other resources. This is a book to fill you with awe.
============================

"Yang Warriors," by Kao Kalia Yang, illustrated by Billy Thao. (University of Minnesota Press, $16.95, ages 5 and up, April 13.)
"Yang Warriors" is a breathtaking book, all the more impressive because the story it tells is true. In the Ban Vinai Refugee Camp in Thailand, where thousands of Hmong families lived following the Vietnam War — and where St. Paul author Kao Kalia Yang was born — a band of children work to become warriors. They meditate. They practice martial arts. They prepare physically and mentally for battle. And then one morning they slip out of the camp to forage for greens for their hungry families. The children suffer the consequences of their illegal act, but for that day, thanks to them, their families have enough to eat. "Before lunch they had been naughty children, playing a game," Yang writes, "but after that meal all of us saw that they were brave and powerful." The cheerful graphite pencil and digital illustrations by Minnesota Hmong artist Billy Thao depict the children as tiny and fierce against a backdrop of barbed wire and distant mountains. His illustrations keep this inspiring story about courage from feeling dark.
"Norman: One Amazing Goldfish!" by Kelly Bennett, illustrated by Noah Z. Jones. (Candlewick Press, $16.99, ages 4-8.)
Norman, the goldfish from "Not Norman," is back, and the boy who owns him wants the world to know how special Norman is. Together, they work out a routine for the annual Pet-O-Rama, with synchronized movements, a tuba and Norman's famous singing. But at a crucial moment, the goldfish is stricken with stage fright. This charming story by Kelly Bennett, with bright primary-color illustrations by Noah Z. Jones, celebrates teamwork and friendship.
============================
"Sunshine," by Ludwig Bemelmans. (Thames and Hudson, $18.95, ages 3 and up.)
Ludwig Bemelmans is best known for his "Madeline" books, set in London, but "Sunshine," first published in 1950, is his ode to New York City. Mr. Sunshine is very picky about who can rent his apartment — he wants someone quiet, with no pets and who will pay rent on time. Miss Moore seems a perfect tenant — until it turns out she runs a music school. The ink and watercolor illustrations will be familiar to anyone who loves "Madeline" (or New York City), as will Bemelmans' catchy, rhythmic rhyme.
============================
"Evelyn Del Rey Is Moving Away," by Meg Medina, illustrated by Sonia Sánchez. (Candlewick, $17.99, ages 5-7.)
Evelyn Del Rey is Daniela's best friend, "my mejor amiga," she says. They play every day, their apartments are mirror images of each other, and their fertile imaginations grow even wilder when they are together. But Evelyn is moving away. In this ebullient celebration of friendship, the girls waste no time — they throw themselves into playing every last second, until it's time to part. Newbery medalist Meg Medina tells a story full of love and strength, and Sonia Sánchez's vivid, primary-color digital illustrations are suffused with flat-out joy.
============================
"Lights Out," by Marsha Diane Arnold and Susan Reagan. (Creative Editions, $18.99, ages 6 and up.)
Little Fox emerges from his den into a night as bright as day. Traffic lights, streetlights, city lights blot out the dark. Birds can't see the stars to migrate. Frogs wait for dark before singing — but dark doesn't come. Newly hatched turtle babies head the wrong direction, unable to find the ocean in the blinding light. This simple story is a gentle reminder that dark is as beautiful and as important as light. An author's note urges readers to remember Dark Sky Week, which takes place each April.
============================
"Juan Hormiga," by Gustavo Roldan, translated from the Spanish by Robert Croll. (Archipelago Books, $22, ages 3 and up, May 4.)
Juan Hormiga had two supreme talents: napping, and retelling his grandfather's early adventures. When he told these stories, "all of the others would … put down whatever they were doing, and come closer." And then one day, Juan Hormiga decided to set out and follow in his grandfather's footsteps. But shortly after he left, a torrential rainstorm blew in and washed Juan away — or did it? This fable, written and illustrated by Argentine author Gustavo Roldan, is an homage to storytelling and the power of myth.
=====================

=================================




"Two Can Play,"

by Margaret Sturton. (Andersen Press, $17.99, ages 4-9, April 6.)
Cat wants to plant a garden, but her sister Puss won't help. "No!" says Puss. "I just want to play!" But when the time comes to harvest the vegetables and make a fine meal, will Cat share? Author/illustrator Margaret Sturton uses fresh, springlike colors in her digital collages and packs each page with wonderful details to bring the joys of gardening — and sisterhood — to life.
Promoting your library's readers services
We've collected some of our favorites ideas to promote readers services, whether you're just getting started or looking for a refresh. Download the full list and learn some new ways to promote online, in the library, and out and about in your community. Check out the Idea Center for even more tips and inspiration!
Read more >>
Celebrating Identity
Say hello to our newest theme for our youngest readers: Celebrating identity! These upbeat stories celebrate the varieties of identities, individuals, and experiences that make our world richer, fuller, and more interesting.
Read more >>
The accidental library marketer
Many librarians are now finding themselves in charge of marketing and promotions, even if they have no experience. It might feel like an impossible task, but you can do it! Here are the five most important things you need to know to be a successful (accidental) library marketer.
Read more >>
250+ Killer Digital Libraries and Archives

Hundreds of libraries and archives exist online, from university-supported sites to accredited online schools to individual efforts. Each one has something to offer to researchers, students, and teachers. This list contains over 250 libraries and archives that focus mainly on localized, regional, and U.S. history, but it also includes larger collections, eText and eBook repositories, and a short list of directories to help you continue your research efforts.

The sites listed here are mainly open access, which means that the digital formats are viewable and usable by the general public. So, such sites as the Connecticut Digital Library (iCONN) are not listed, as they operate on the premise that the user has a Connecticut library card in his or her possession.

See this extensive list HERE.
Sign up to use the EBSCO Connect Virtual Assistant to expedite data collection. This self-service tool makes getting your usage reports easier. After guiding you through a few quick questions, your report will be delivered to your inbox. Request your EBSCO Connect account today.
Advanced Resume Writing Online Workshop
February 24th from 1:00-2:30
Got the basics down? Let's dig deeper and help ensure your resume gets you into the interview. A good resume is one that gets through the Applicant Tracking System (ATS) and is pleasing to the reader. Using key words and calling out your specific related skills will improve targeting. A standout resume also includes accomplishment statements. Help to ensure your resume is doing its job. Learn more HERE.
Feelings Are Not Facts:
How to Raise Conspiracy-Resistant Students

Wednesday, February 24
4:00 PM - 5:00 PM
To earn a CE certificate for this edWebinar, join edWeb.net, it's free. Your CE certificate will be posted to your edWebinar transcript (within 2 business days) if you attend the live presentation or view the recording for 40 minutes or more. Registering for the edWebinar is not the same as joining edWeb.
Join Tiffany Breyne, Communications Coordinator at Skokie Public Library (IL), to learn practical tips on how to crowd-source content from staff and followers, tools to make social posts easier to plan ahead, which platforms are less (or more) time consuming, and how to promote advisory and librarian expertise online. (Click above to register for Free.)
MARCH 5th, 12th & 19th from 11:00am-1:00pm

The series will deconstruct the history and present-day manifestations of white supremacy in academic libraries and archives and demonstrate action plans to enact change on the individual, institutional, and professional levels. The free event will be offered via Zoom, and registration is required.
March 16th from 10:00-12:00

Another Opportunity to Learn More About


Standardized Rights Statements
by Molly Huber, Minitex News, Feb 18, 2021


The Minnesota Digital Library is offering a webinar version of our rights statements implementation training on Tuesday, March 16th from 10:00 am-12:00 pm.
Docs file available for printing and download HERE.
AURORA PUBLIC LIBRARY
Open to the public with restrictions and curbside service also available on Monday and Friday 10:00-5:00; Tuesday, Wednesday and Thursday 12:00-7:00. For more information, call 218-229-2021 or visit their Facebook page or blog, aurorapubliclibrarymn.blogspot.com.

BABBITT PUBLIC LIBRARY
Open to the public and offers curbside service Monday-Thursday 12:00-6:00 and Friday 12:00-5:00. Return items to the outside book drop. Please call 218-827-3345, see their Facebook page or visit their blog, babbittlibrary.blogspot.com.

BAUDETTE PUBLIC LIBRARY
Open with restrictions and curbside service also available Monday-Friday 9:00-4:30 and Saturday 10:00-2:00. Returns accepted inside or in book drop. Call 218-634-2329 or see their Facebook Page.

BOVEY PUBLIC LIBRARY
Curbside service offered Monday-Friday. Please call for complete information at 218-245-1633 or see their Facebook page.

BUHL PUBLIC LIBRARY
Offers no-contact Book & Media checkout and return services at the side door entrance. Call 218-258-3391 Monday, Wednesday and Friday 10:00-6:00. For more information see their Facebook page.

CALUMET PUBLIC LIBRARY
Open with restrictions and offering curbside service Monday 9:00-5:00, Tuesday, Wednesday & Thursday 10:00-5:00. Find out the full details by calling 218-247-3108 or visit their Facebook page.

CARLTON PUBLIC LIBRARY
Open with limitations and curbside pickup offered Monday 1:00-6:00, Tuesday - Thursday 1:00-5:00, Saturday 11:00-2:00. For more information, call 218-384-3322, email bethany.leseman@alslib.info, or see their Facebook page.

CHISHOLM PUBLIC LIBRARY
Curbside pickup available Monday 12:00-6:00, Wednesday 9:00-2:00 and Friday 10:00-3:00. Return materials to the outside book drop, northeast corner of the building. Call 218-254-7913, email at chisholmlibrarymn@gmail.com or see their page on Facebook.

CLOQUET PUBLIC LIBRARY
Open to the public Monday-Friday 9:30-5:30, Saturday 9:30-2:00. Curbside pickup of requested materials available upon request. Call 218-879-1531, email Cloquet.library@gmail.com or see their website at cloquetlibrary.org.

COLERAINE PUBLIC LIBRARY
Offering curbside pickup of requested materials, also browse the collection and use a computer by appointment Monday-Thursday 9:00-5:00 and Friday 9:00-4:00. Call 218-245-2315, message them through Facebook or email colerainepubliclibrary@alslib.info.

COOK PUBLIC LIBRARY
Offering lobby pickup, Monday-Thursday, 10:00-4:00, curbside pickup available by appointment. Patrons must call or email ahead to let staff know which day they are picking up items. Return books to the outside book drop. For more information, call 218-666-2210, email crystal.phillips@alslib.info, see their newsletter HERE or their website, cookpubliclibrary.org.

DULUTH PUBLIC LIBRARY
No appointment curbside pickup at Superior Street Monday, Tuesday, Wednesday, Friday and Saturday 10:00-4:00 and Thursday 1:00-7:00. Computer use by appointment during these hours. Returns accepted 24/7 at the book drops of all three branches. For more information, call 218-730-4200 or see their website, duluthlibrary.org.

ELY PUBLIC LIBRARY
Offering curbside pickup by appointment Monday-Friday 9:00-5:00. Return items to the exterior book drop by the main doors. Call 218-365-5140 and more information is available at elylibrary.org.
EVELETH PUBLIC LIBRARY
Offering no-contact "At the Door" pick-up of requested materials. This service is for picking up items on hold ONLY. Library staff is available by phone Monday-Friday 9:00-5:00. Return items to the book drop. Check for updates on their Facebook page, email to evepublib@gmail.com or check their website, evelethpubliclibrary.com.

GILBERT PUBLIC LIBRARY
Open Monday-Friday 11:00-5:00. Return all materials to the exterior book drop. To order materials, call 218-748-2230, email gpldirmn@gmail.com, see their Facebook Page or check their website, gilbert.lib.mn.us/home.

GRAND MARAIS PUBLIC LIBRARY
Circulation via pickup window. Computer use by appointment, printing and staff help by phone or email Monday-Friday 10:00-5:00 and Saturday 10:00-2:00. Return materials to the exterior drop box. Call 218-387-1140, email gmlib@alslib.info or visit their website, grandmaraislibrary.org.

GRAND RAPIDS AREA LIBRARY
Drive through pickup of holds Monday-Friday 12:00-6:00. Return materials to the drive up drop box. Call 218-326-7640, visit cityofgrandrapidsmn.com/library and check their Facebook page for the most current information.

HIBBING PUBLIC LIBRARY
Contactless curbside pickup of holds offered Monday-Thursday 10:00-4:00. Return items to the book drop. Contact them by calling 218-362-5959, message them on their Facebook page or visit their website, ci.hibbing.mn.us/residents/library.

HOYT LAKES PUBLIC LIBRARY
Open with restrictions Monday-Friday 11:00-5:00. Curbside pickup is available by appointment. For full information, call 218-225-2412 or see their website, hoytlakeslibrary.org.

INTERNATIONAL FALLS PUBLIC LIBRARY
Open Monday-Wednesday 10:00-8:00, Thursday-Friday 10:00-6:00 and Saturday 10:00-3:00 and also offers curbside pickup. Books can be returned inside the library or to the book drop. Call 218-283-8051, email to ifallslibrary@gmail.com or see their website, internationalfallslibrary.us.

KEEWATIN PUBLIC LIBRARY
Offers curbside pickup by appointment and delivery within the city limits by calling Paula at 218-969-8977.

MARBLE PUBLIC LIBRARY
Open Monday & Friday 1:00-5:00, Tuesday & Thursday 1:00-6:00, and Wednesday 12:00-7:00. For more information, call 218-247-7676, or message them through Facebook.

MOOSE LAKE PUBLIC LIBRARY
Open Monday, Tuesday, Wednesday and Friday 10:00-5:00 and Thursday 10:00-7:00. Curbside pickup is still available. Return items to the interior or exterior book drop. Call 218-485-4424, visit their website, cityofmooselake.net/284/public-library, or see Facebook for more.

MOUNTAIN IRON PUBLIC LIBRARY
Curbside pickup only Monday-Thursday 10:00-6:00 and Friday 10:00-2:00. Return all materials to the interior or exterior book drop. Call 218-735-8625, message them on Facebook, email anna.amundson@alslib.info or see their website at mountainironlibrary.com.

SILVER BAY LIBRARY
Offering curbside pickup by appointment. Return items to the book drop. Call 218-226-4331, email silverbaypubliclibrary@gmail.com or see their blog, silverbaynews.blogspot.com.

TWO HARBORS PUBLIC LIBRARY
Open and offering curbside service Monday, Wednesday and Friday 9:30-5:00 and Tuesday & Thursday 11:30-7:00. Return materials to the exterior book drop. Call 218-834-3148, email thplinfo@gmail.com or see their website, twoharborspubliclibrary.com.

VIRGINIA PUBLIC LIBRARY
Offering curbside pickup of library items on hold Tuesday 9:00-6:00, Wednesday, Thursday and Friday 9:00-5:00, and Saturday 10:00-2:00. Click HERE or call the library at 218-748-7525. See their Facebook page or virginiapubliclibrary.info.