Friday, February 25th, 2022
Happy Friday, Huskies! This week, celebrate National Engineers Week with the Sherm!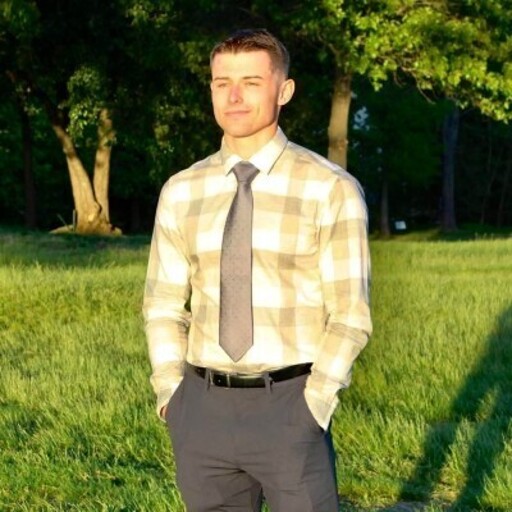 Jacob Doucette, Founder of Schooled

Major: Business Management
Concentration: Entrepreneurship


"Schooled is an ed-tech startup that seeks to solve the problem of "I wish this was taught differently" by creating a content/ social media platform where teachers from across the nation can post short, topic-specific videos pertaining to the subject they teach for students to use for studying and homework to give them a better chance at success in the classroom. I hope that this tool can be used by schools across the world to help students enjoy school and become more successful in the classroom. I hope that by the end of my experience here at the Sherman Center my company will be prepared for seed funding and a small-scale launch in the coming fall."
Keep an eye out for the very first SOAR protein powder vending machine, launching Monday, February 28th at 11 AM in Marino! 👀

Click on the image above to learn more about this year's National Engineers Week theme: Reimagining the Possible, which recognizes how engineers create new possibilities from green buildings to life-saving vaccines ✨
The last day to apply to Sherman Center co-ops is Friday, February 25th ‼️
Summer course registration begins on Friday, February 25th for Graduate students and Monday, February 28th for Undergraduate students! 📕


Extra Credit with Professor Mark Sivak! 📝
"Here I share something design or tech related from the week for those looking for just a little extra credit."
"This week I want to share an episode of one of my favorite design podcasts, 99% Invisible. If you have taken a class with me you have probably had to listen to at least one episode, but I recommend it for everyone. The host Roman Mars and his crew have built a library of awesome design content.

The episode this week is called Call of Duty: Free. How did famine, air travel, and Irish coffees lead to the industrialization of China? The history of the duty free store!
While you can now find duty frees in nearly any international airport, the original in a town called Shannon in Ireland pioneered by Brian O' Regan was a true innovation. Offering his customers deals they could not refuse is arguably a huge factor in Ireland's recovery from colonization and poverty. Applying duty free ideas and the model of free ports in Panama allowed for the proliferation of free zones. The podcast does an excellent job explaining the pros and cons of what this meant to the world"
Thoughts and feedback about the extra credit this week or want to submit one for next week? Email Professor Sivak at m.sivak@northeastern.edu.
Bookmark and use our Sherman Events Calendar to stay updated on upcoming events (social and educational) to help you grow and connect with our community.
Current Events

Black History Month:
February 2022-
An annual observance that began as a way of remembering important people and events in the history of the African diaspora.

National Engineers Week
February 20th to 26th
Dedicated to raising awareness of engineers' positive contributions to quality of life, National Engineers Week promotes recognition of the importance of a technical education, and motivates youth to pursue engineering careers in order to provide a diverse future engineering workforce.
Upcoming Dates

Summer Course Registration (Graduate)
Friday, February 25th

Summer Course Registration (Undergraduate)
Monday, February 28th

Sherman Alumni Workshop - Neil on Selling your Idea, Vision, and Yourself
Wednesday, March 2nd

Women's History Month
March 2022-

International Women's Week
March 1st to March 8th

Do you want to learn how to lead teams?

Join Sherman Center Director, Ted Johnson, for a simple, step-by-step template for effective team leadership every other Friday. Topics include defining your personal leadership, setting your vision & team structure, leadership soft skills, setting team expectations, team motivation, retention, and more!
The Application for the 2022 Women Who Empower Innovator Awards is Now Live! ✨
Click Here to Apply Now by Sunday, February 27th at 11:59 PM!


Fellows will participate in a 16-week educational and networking program from May to August 2022. The workshops on marketing, operations, and financial planning and mentoring sessions with industry experts are delivered virtually, fitting into your busy schedule. Full scholarships are provided!

Click Here to Learn More and Apply by Monday, February 28th, 2022