Friday, March 11th, 2022
Happy Friday, Huskies! This week, celebrate the arrival of Spring Break with the first Human of the Sherm of the semester! 💐
Check out SOAR Vending's protein powder at Marino Center!
Summer course registration begins on Friday, February 25th for Graduate students and Monday, February 28th for Undergraduate students! 📕
Applications for the 2022-2023

Executive

Director of Forge are now open and close on March 28th. Apply here!
As Executive Director, you will
Create and execute your vision for Forge
Make a lasting impact on the education and growth of students across Northeastern
Continue to learn about and strengthen your leadership style
Face challenges daily and learn so much in the process
and much more!
Please do not hesitate to reach out to current Executive Director Aida Wen (
wen.a@northeastern.edu
) if you have any questions!
Linda Yan, First-Year, Mechanical Engineer and Design Major
Linda is a first-year student majoring in Mechanical Engineering and Design. It is her first semester being a part of the Sheman Communications team, as she is currently the social media chair, creating daily content and coverage of all the Sherman Center action. Not only is she within the communications team but also enjoys being an involved member of her community. She is an ambassador of the Society of Asian Scientists and Engineers (SASE), and Forge, a program for builders, entrepreneurs, and leaders.

"One thing I love about being a part of the Sherm is most definitely the people, especially Ted. I've been able to gain so much professional experience through different Sherm initiatives and programs. In the future, I am looking forward to getting to know more about the Sheman Center community and hope to plan joint events with SASE! " - Linda Yan
Meet one of REV's women-led ventures!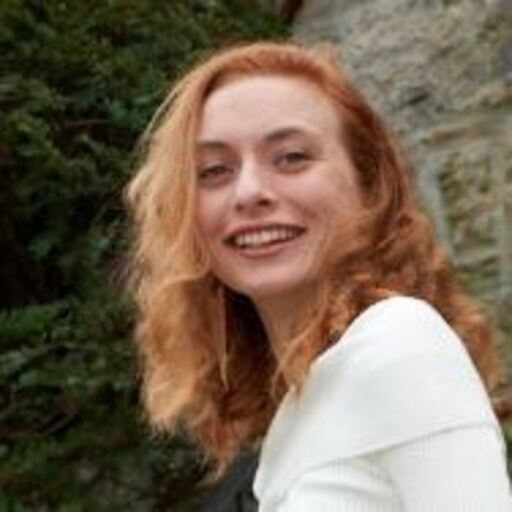 Theodora Christopher, December 2021 graduate with a degree in Biology

"SaluTemp is a group of Northeastern University students and alumni devoted to improving the quality of healthcare. The goal is to solve the unmet need for safe storage for temperature-sensitive medications. The team is led by Theodora Christopher who graduated in December of 2021 with a degree in biology and Benjamin Dottinger a current fourth-year majoring in health sciences. Gabby Bruck a current fifth-year health sciences major, Tyler Royere a current BS+MS computer engineering student and Luke San Antonio Bialecki a 2021 graduate who majored in computer science are all instrumental in the development of the device and companion application. Theodora was a recipient of the inaugural Women Who Empower Awards and collectively the team has achieved several honors including the Honors Propel Grant, PEAK Summit Award, and Alpha Fund."
Extra Credit with Professor Mark Sivak! 📝
"Here I share something design or tech related from the week for those looking for just a little extra credit."
While it was the subject of the first Extra Credit, I have to go back to 99 Percent Invisible this week and the reason why is that we have to talk about something I hate: daylight savings time. Yes, as a parent and pet owner this Sunday is one I dread where we "spring forward" and I get bad sleep for about a week after.
This episode
covers time in design and gets into the history and impact of daylight savings. There is discussion in Congress about changing the law, like from senator
Ed Markey
, but for now we will all suffer through the time change on Sunday. So go ahead and give the podcast a listen while you are enjoying Spring Break.
Thoughts and feedback about the extra credit this week or want to submit one for next week? Email Professor Sivak at m.sivak@northeastern.edu.
Bookmark and use our Sherman Events Calendar to stay updated on upcoming events (social and educational) to help you grow and connect with our community.
Current Events
Women's History Month
March 2022-
March is Women's History Month, an annual declared month that highlights the contributions of women to events in history and contemporary society.
Pi Day
Monday, March 14th
Pi Day is an annual celebration of the mathematical constant π.

Spring Break
March 14th to March 18th

Upcoming Dates
International Day for the Elimination of Racial Discrimination
Monday, March 21st
The Roux Institute and NU Cultural Life's Diversity Career Fair
Wednesday, March 23rd 12-4 PM
Learn more and RSVP
here
!
The Launch Lab Venture Mentoring Network Event
May 2022
Fill
this
form out if you are actively fundraising or will be in the coming months!
Do you want to learn how to lead teams?

Join Sherman Center Director, Ted Johnson, for a simple, step-by-step template for effective team leadership every other Friday. Topics include defining your personal leadership, setting your vision & team structure, leadership soft skills, setting team expectations, team motivation, retention, and more!