Friday, February 11th, 2022
Happy Friday, Huskies! This week, celebrate National Inventors' Day with the first episode of a brand new season of the ShermCast! ⚙️
Introducing an Amphibious Aircraft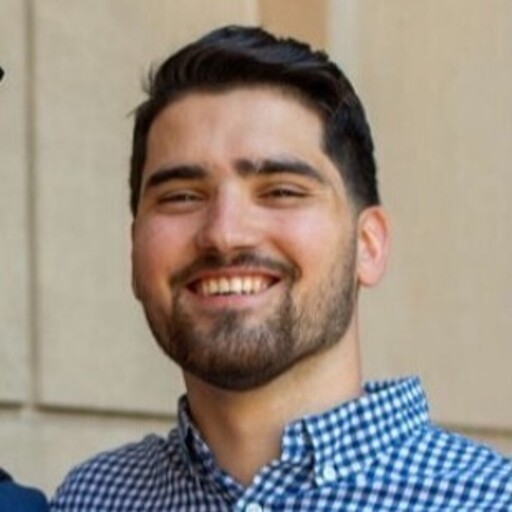 Co-founder Dan Peabody,
Computer science - Master of Science - Project Management, Project Business Analysis
"Mallard Enterprises is designing the most versatile amphibious aircraft in its class. Our aircraft will be able to carry up to 19 passengers or 8,000 lbs of cargo and will be able to take off and land from physical runways or water.
The idea came from my father, a 30+ year USAF veteran with program management experience with Sikorsky. Our vision is to connect regions of the world that are not currently accessible to aviation. We are also inspired to create sustainable, high-quality jobs in the State of Maine.
By the end of my co-op, I hope to have the organization in the process of raising capital with multiple letters of interest/intent signed by commercial."
Stay tuned for a new episode of the ShermCast with new hosts Alex Nikanov and Makayla Mutz! 📢
Click on the image above to learn more about how Black inventors have shaped the world as we know it!
The Last Day to Apply to Sherman Center Co-ops is February 25th ‼️
The Application for the 2022 Women Who Empower Innovator Awards is Now Live! ✨
Click Here to Apply Now by Sunday, February 27th at 11:59 PM!


"What do we mean by inclusive entrepreneurship? Resourcefulness, curiosity, commitment to community. As a small business owner in an underserved community, you know what it takes to# buildbackbetter. Take the next step by applying to Northeastern University's Inclusive Entrepreneur Fellowship Program.

Fellows will participate in a 16-week educational and networking program from May to August 2022. The workshops on marketing, operations, and financial planning and mentoring sessions with industry experts are delivered virtually, fitting into your busy schedule. Full scholarships are provided!

- Professor of Business Strategy and Innovation, Francesa Grippa

Click Here to Learn More and Apply by Monday, February 28th, 2022
Bookmark and use our Sherman Events Calendar to stay updated on upcoming events (social and educational) to help you grow and connect with our community.
Current Events
Black History Month:
February 2022-
Black History Month is an annual observance that began as a way of remembering important people and events in the history of the African diaspora.
National Inventors' Day:
Friday, February 11th-
Every year on Thomas Alva Edison's birthday, the US celebrates National Inventors' Day to honor the contributions of inventors who have revolutionized innovation and growth in the US.
Valentine's Day
Monday, February 14th
Sherman Alumni Workshop:
Wednesday, February 16th (5-6 PM)
Upcoming Dates
National Engineers Week
February 20th to 26th

Summer Course Offerings Posted
Monday, February 7th

Summer Course Registration (Graduate)
Friday, February 25th

Summer Course Registration (Undergraduate)
Monday, February 28th

Stay tuned for more information on the four courses being offered by the Sherman Center this summer! 📢
Do you want to learn how to lead teams?

Join Sherman Center Director, Ted Johnson, for a simple, step-by-step template for effective team leadership every other Friday. Topics include defining your personal leadership, setting your vision & team structure, leadership soft skills, setting team expectations, team motivation, retention, and more!