---
AFRICA
---
New Species of tiny Chameleon discovered in Madagascar

Scientists have discovered a new species of chameleon in Madagascar, which could be the smallest in the world. The new species is called the Brookesia nana, and is about the size of a sunflower seed. BBC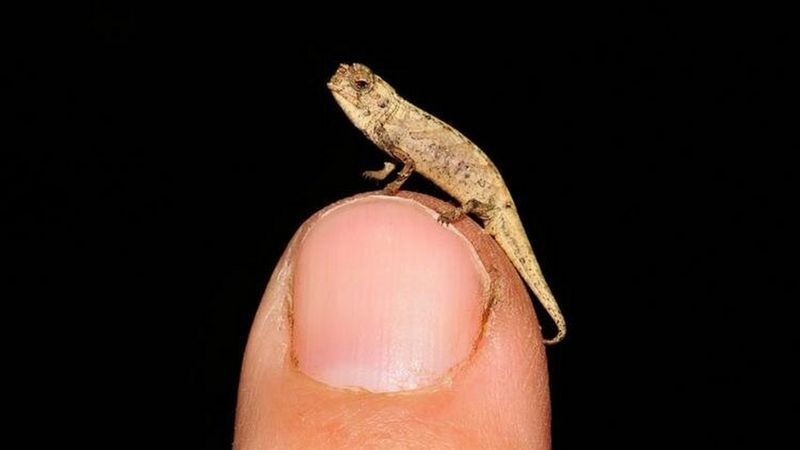 ---
Africa Palm Oil Initiative - New Partnerships for Forests funding to continue work of Central and West African countries
The Initiative brings together partners from ten palm oil-producing countries: Cameroon, Central African Republic, Côte d'Ivoire, Democratic Republic of the Congo, Gabon, Ghana, Liberia, Edo State in Nigeria, Republic of the Congo, and Sierra Leone. Proforest.net
---
Mozambique's Gorongosa National Park, Africa's 1st to join the Global Coalition "United for Biodiversity.
Gorongosa National Park, Mozambique, is proud to announce it becomes officially the very first institution from Africa to join the Global Coalition #UnitedforBiodiversity. The Coalition was launched by EU Commissioner for Environment Virginijus Sinkevicius on the occasion of World Wildlife Day 2020. Africanelephantjournal.com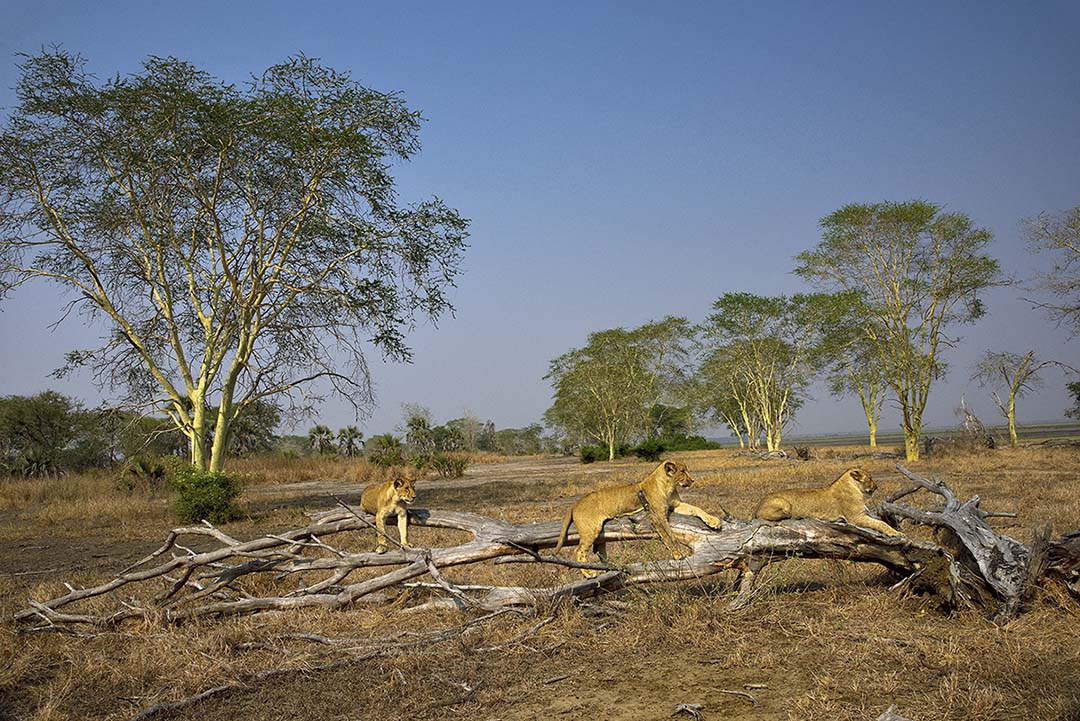 ---
African Elephants are migrating to safety—and telling each other how to get there

Botswana is now home to roughly 130,000 elephants—a third of Africa's entire elephant population. African elephants in nearby countries such as Zimbabwe, Zambia, and Namibia are migrating to parks like Chobe, where strict anti-poaching policies allow them to thrive. Find out more in: Quartz Africa

---
WWF-Zimbabwe and Minister of Environment Commit to Wetlands protection
February 2 remains a day devoted to calling attention to the plight of wetlands, and this year, World Wetlands Day highlighted them as a critical source of freshwater at a time when that commodity is becoming ever more scarce. The day also saw the launch of WWF of Inland Fisheries Alliance by WWF and partner conservation organizations. Take a moment to find out more about the Wetlands Webinar by WWF Zimbabwe and the Zimbabwe Ministry of Environment.

---
Lamu Women spearhead Mangrove conservation efforts
As at January 31, women's groups had planted and restored over 200,000 acres of mangrove trees across the region. Mangroves are an integral part of the ecosystem in Lamu and other coastal counties as they provide habitats and ample breeding grounds for fish. The Star

---
Canon brokers partnerships to support Wildlife Conservation in Africa
Canon Central and North Africa joined forces with Kenya Wildlife Service (KWS) to launch the 'Twendini Porini Na Canon campaign to promote Canon products and reward its customers; the campaign is aimed at highlighting the country's national parks and conservation efforts, and to us
e the power of visual storytelling to boost eco-tourism. Other Canon programmes include the Miraisha Programme (http://bit.ly/3oF9akP) and Ambassadors Programme (https://bit.ly/3axmTp0) - to advance and promote job opportunities and future livelihoods in Africa by sharing skillsets and knowledge for photographers, videographers and filmmakers. Africa-newsroom.com

---
Test Drilling for Oil and Gas begins in Namibia's Okavango region
The Okavango Delta, a protected wetland that provides crucial habitat for wildlife, lies about 160 miles downstream of a site in a riverbed where ReconAfrica began test drilling for oil and gas on January 11. National Geographic.
---
Why Sub-Saharan Africa's teeming Cities need Electric Vehicles
As the developed world focuses on the electrification of transportation, Sub-Saharan Africa is lagging behind. However, there is hope. Currently, more than 93 percent of Kenya's electricity demand was met by renewable energy and the country has secured funding to electrify its new rail system. The Financial Times shows what it means if Sub-saharan Africa cities pivoted to electric vehicles. Financial Times.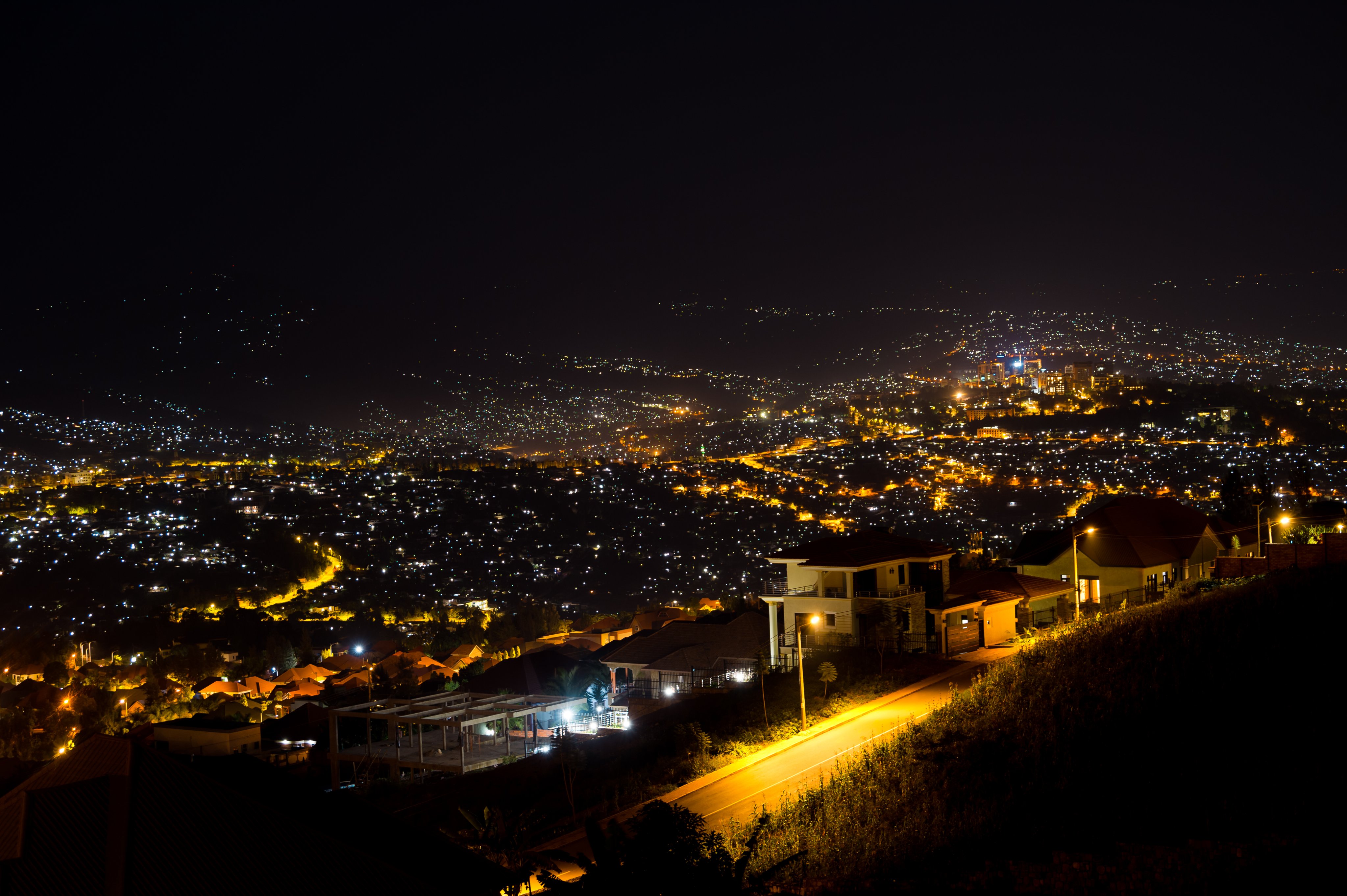 ---
Ethiopia's Tourism Sector to Benefit from the Country's first travel and leisure platform
The platform, which will be developed as a prototype in the coming months, will be a modern and user-friendly interface for travelers to access more tourist destinations, book accommodations easier, feel safer by using a trusted app that tracks information, and offer packages to promote increased travel across the country while attracting greater foreign currency to boost the economy. Allafrica.com
---
How Senegal is staying ahead of the COVID-19 pandemic

Senegal is re-entering a state of emergency to combat the pandemic's second wave. Early action and clear measures were vital during the first. The first phase of vaccination will be completed by June this year. World Economic Forum
---
BMW Group, Tetra Pak and Schüco International Concerned About Sourcing Aluminium from Ghana's Irreplaceable Atewa Forest



BMW Group, Tetra Pak, and Schüco International—have signaled concern over the use of bauxite sourced from Ghana's Atewa Forest for aluminum if mining has catastrophic and irreversible effects on the people and wildlife that depend on the forest. More than 5 million Ghanaians depend on Atewa Forest as their source of clean drinking water. WWF
---