---
Bold Pledges from the G7 Leaders
Checking the latest Leaders' Statement issued at the first G7 UK leaders' meeting where they agreed to intensify cooperation on fighting COVID-19 and "shape a recovery that promotes the health and prosperity of our people and planet"
. G7 Summit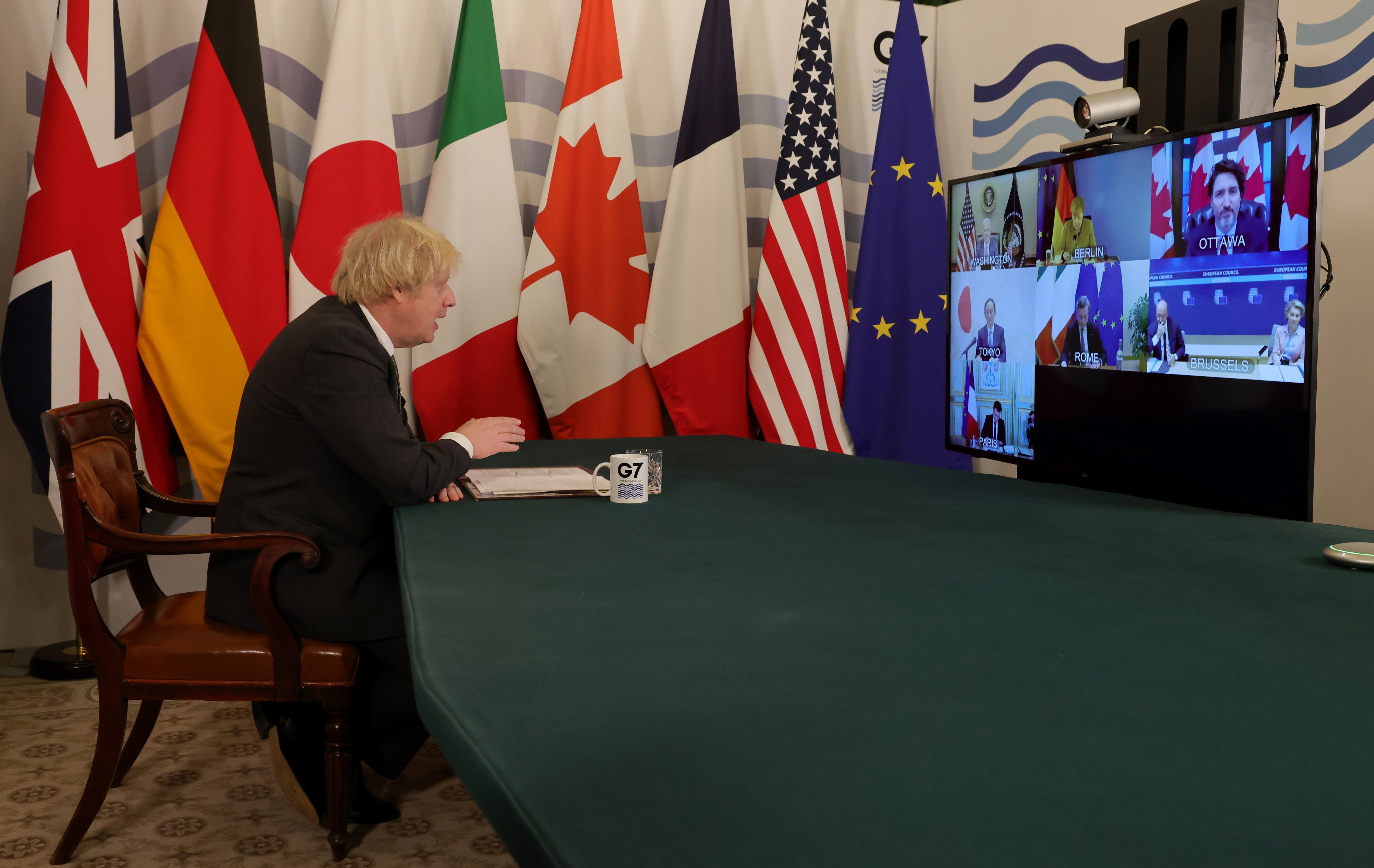 ---
The UN Environment Assembly meets Virtually this Week.
Leadership Dialogues will consider environmental aspects of sustainable development & look at how they can be used to shape a more resilient & inclusive post-pandemic world. UNEP.
---
UK to Fund £10 Million Green Finance Research Centre.
The global rush for credible detailed information on climate financial risk has prompted the UK government to fund a new £10m green finance research centre ahead of the UN climate summit to be held in Glasgow this year. Financial Times
---
Cambridge Moonflower: Wait Over for 'UK's First' Bloom
A rare Amazonian cactus that has attracted interest from around the w
orld has started to bloom. The team at Cambridge University Botanic Garden believes their moonflower Selenicereus wittii is the first to flower in the UK. BBC.
---
Risk of Global Food Shortages Due to Covid has Increased, says UN Envoy.
Agnes Kalibata, the special envoy to the UN secretary-general for the food systems summit 2021 has urged that people living in poverty around the world are in danger of food shortages as the coronavirus crisis continues Theguardian.com.
---
This Artificial Island will Power 3 Million European Households
Denmark built the world's first offshore wind farm in 1991. Now the country is embarking on another global first. It's building an artificial isl
and in the North Sea that will eventually be capable of meeting all the nation's electricity needs - a history-making 10 million homes.
---
Diamonds from Thin Air: The search for a Carbon-neutral Jewel

Production of lab-grown diamonds has risen from about 2m carats in 2018 to 6m
to 7m carats last year. But while producers such as Diamond Foundry, a San Francisco start-up backed by film star Leonardo DiCaprio, use renewable energy such as hydropower, a growing number of rivals in countries such as India and China do not.
Financial Times
.
---
Meet Elizabeth Ann the ferret: The first Endangered American Animal to be Cloned
Elizabet
h Ann was made from the cells of Willa, another black-footed ferret who lived more than 30 years ago, the US Fish and Wildlife Service (FWS) said as they revealed her to the world on Thursday last week. CNN
---
NASA Rover reaches Mars on Mission in Search for Signs of Past Life
NASA rover Perseverance landed safely Thursday on Mars to begin an ambitious mission to search for signs of past Martian life and obtain samples of soil and rock that could someday be hauled back to Earth for study in laboratories. Washington Post.
---
White House announces $4 Billion in Funding for Covax, the Global Vaccine Effort Trump spurned
The White House is throwing its support behind a global push to distribute coronavirus vaccines equitably, pledging $4 billion to a multilateral effort the Trump administration spurned. Washington Post
---
The Messy Business of Sand Mining Explained
A 21st-century construction boom is driving unregulated sand mining around the world - eroding rivers and coastlines, disrupting ecosystems, and hurting livelihoods. But what really goes on in the sand business? Find out more: Reuters
---
Over 150 Companies Highlight Traceability in Joint Call for Action Against Illegal Fishing
In one of the largest seafood industry calls to action on record, the Global Dialogue on Seafood Traceability (GDST) and four other leading industry and multi-stakeholder platforms have issued a joint statement urging measures to prevent the products of illegal fishing from reaching markets.
Traceability
---
500+ Experts Call on World's Nations to not Burn Forests to Make Energy
Last week, more than 500 top scientists and economists issued a letter to leaders in the US, EU, Japan, South Korea, and the UK, urging them to stop harvesting and burning forests as a means of making energy in converted coal-burning power plants. New York Times.
---
Raising Country Climate Ambitions can Save Lives

The Lancet Countdown on Health and Climate Change shows that millions of lives could be saved annually by 2040 if countries raise their climate ambitions to meet the Paris Agreement targets. The Lancet
---
Eight Priorities for Calculating the Social-Cost of Carbon
Experts have shared advice to the Biden administration as it seeks to account for mounting losses from storms, wildfires, and other climate impacts. www.nature.com.
---
How Fires have Spread to Previously Untouched Parts of the World

Wildfires are spreading to fuel-abundant regions of the world that used to be less prone to burning, according to a new analysis of 20 years of data by the Guardian. The Guardian.
---