Graduate Education Office (GEO) Newsletter
Career and Professional Development

The School of Medicine (SOM) Graduate Education Office (GEO) highly values the career and professional development of each of our graduate students and post-docs. We know that means very different things to each of them, as we have quite a diverse group of students and post-docs with aspirations as clinicians, researchers, public health officials, biotechnology innovators and so many more!

One of the reasons we started this newsletter is to make sure everyone is aware of different events going on both within our office as well as throughout the university. We also want to make sure you are aware of some of the programs that are available to you through the SOM GEO.

EnRICH is our internship and career exposure program. This is really a program designed to meet the diverse needs of our students. For doctoral students and post-docs, there are opportunities for career mentors in areas such as biotech research and patent law. For our pre-professional health students, there are volunteer opportunities to help build your professional school application. For all our graduate students, there are internships - mostly part time - in everything from medical writing to drug development - to help build your resume. For more information, reach out to enrich@case.edu.

Interested in biomedical innovation and/or entrepreneurship? Check out our Biomedical Innovation and Entrepreneurship Club and the Translational Fellows Program.

Are you a doctoral student or post-doc interested in a future as an education focused faculty position? ExTeND helps connect you with resources and teaching experiences around campus and at other local higher education institutions to set you apart as a candidate.

We also have a pre-professional health seminar series as well as career and professional development workshops/seminars. I encourage you to check out our newsletter each week to find ones for you! And if you have any ideas for future events, please let us know!




Cheryl L. Thompson, PhD
Associate Professor
Assistant Dean of Educational Initiatives
Pumpkin Decorating Happy Hour!
:
Hey everyone! BGSO is getting ready for spoopy season and is excited for our first ever virtual pumpkin decorating happy hour! No worries, supplies will be provided upon RSVPing for the event.
Click here to download flyer.


---
Upcoming Events & Announcements
Intellectual Property in Academic Entrepreneurship

We have an event coming up next week, co-hosted with the Veale Institute for Entrepreneurship.
I
ntellectual Property in Academic Entrepreneurship - part 1
Presenter: Michael Haag, MS, MBA - Executive Director, Technology Management
Hosted by: Translational Fellows Program
5pm-6pm
Meeting ID: 922 4317 6313
GSC's annual Professional Development
Conference
This year, GSC's annual Professional Development Conference has been revamped in a different format! Instead of a one-day event in the spring, we are creating monthly virtual seminars, each with a different subject of discussion. The hope is to give graduate students flexibility and to build on professional development over the course of a year. Our second workshop in the series is coming up next week, and we would love for you to join us. If you're looking to improve + hone your presentation skills, this seminar is for you!
Topic: How to Give an Engaging (Virtual) Presentation
Speaker: Michelle Cseh (Office of Student Advancement)
When: next Tuesday, October 13 at 6 PM EST
Where: via Zoom! Register on Campus Groups here
The workshop will feature a presentation from Michelle Cseh, followed by a student-led discussion in breakout rooms! At the end of the workshop, $250 in Amazon gift cards will be raffled off! Ten lucky attendees will each receive a $25 gift card.
---
DIGITAL PhD Career Design Summit 2020
We are excited to bring you this amazing new opportunity brought to you for the first time by Free the PhD. Free the PhD is a group dedicated to helping PhD students/postdocs develop their career paths to a career outside of academia. On behalf of The Professional Development Center, we are happy to be able to offer 85 PhD students/postdocs, who are serious about a career outside of academia, free access to this week long summit at the end of October.
Highlights of the Summit can be seen below. To learn more about details of the summit, please visit their website.
If you have any questions, please contact Tessianna Misko at enrich@case.edu. If you are interested in attending this event, please sign up to receive your free access code for registration. If all spaces are filled, please sign up on the waitlist in case someone backs out or if you would like to receive a discounted rate to attend.
---
FREE NIH and NSF Virtual Conferences
Free Registration for the Fall 2020 NIH Virtual Seminar on Program Funding and Grants Administration! Presented by NIH Staff

No plane tickets, hotel costs, or food budgets to worry about! In fact, no registration fees either! The NIH is bringing the Fall 2020 NIH Virtual Seminar on Program Funding and Grants Administration direct to your computer…free of charge, Tuesday, October 27 – Friday, October 30!

This event is designed to demystify the NIH grant application and review process! Register today at https://nihvirtualseminar2020.vfairs.com/ and be sure to check out all the networking opportunities taking place during the seminar. For instance, the Meet the Experts page highlights all of the NIH Institutes and Centers, offices and special programs offering booths filled with resources to fill your "swag bag" and times to chat with grants management, policy, review, and program officials throughout the seminar.

If you're new to working with the NIH grants process as an investigator or administrator, join us as we connect and collaborate! Here's what to expect:

Four days of sessions with live and simu-live sessions, as well as an on-demand video library

Three tracks designed around grants policies and programs, including case studies and Q&As

Live chat opportunities with NIH & HHS experts on the grants process and policies

Downloadable resources to reuse and/or share with others at your institution
Free registration! Yes, you read it right.

Are you excited yet? Keep tabs on the latest registration and agenda updates on the seminar site.


NSF Fall 2020 Virtual Grants Conference – Save the Date

Save the Date! Join the National Science Foundation (NSF) for the very first NSF Virtual Grants Conference, to be held during the weeks of November 16 and November 30, 2020.

This event is designed to give new faculty, researchers and administrators key insights into a wide range of current issues at NSF. NSF staff will be providing up-to-date information about the proposal and award process, specific funding opportunities and answering attendee questions.

Registration will be free of charge and opens on Thursday, October 29 at 12 p.m. EST. Each conference session will have its own Zoom registration page. Please sign up only for sessions that you are able to attend. For those who cannot attend the live conference, all recorded conference sessions will be available on-demand shortly after the event. We anticipate the sessions will reach capacity very quickly, so we encourage you to register as soon as possible. We will send an email reminder to our listserv on Wednesday, October 28.

In the meantime, please feel free to check nsfpolicyoutreach.com/ for the most up-to-date information, and view recordings of sessions from last year's event. You may also contact us via email at grants_conference@nsf.gov.
---
Fight the Flu & Upcoming Student Wellness Programs
Fight the Flu
This year, more than ever, it's important to get your flu shot. Flu shots are available for free to all CWRU, CIA, and CIM students, and CWRU faculty and staff. No appointments are required. Please bring your CWRU ID and wear an outfit that alllows the upper arm to be easily exposed.
| Date | Time | Location |
| --- | --- | --- |
| Oct 12 | 8:30am- 1:30pm | HEC SMSN 119 |
| Oct 13 | 8:30am- Noon | Veale Recreation Center Fieldhouse |
| Oct 14 | 8:30am- Noon | Veale Recreation Center Fieldhouse |
| Oct 15 | 8:30am- Noon | Veale Recreation Center Fieldhouse |
| Oct 15 | 2:00- 6:00pm | HEC SMSN 119 |
| Oct 20 | 8:30am- Noon | Veale Recreation Center Fieldhouse |
| Oct 21 | 8:30am- Noon | Veale Recreation Center Fieldhouse |
| Oct 21 | 4:00- 7:00pm | HEC SMSN 119 |
| Oct 22 | 8:30am- Noon | Veale Recreation Center Fieldhouse |
| Oct 23 | 8:30am- Noon | Veale Recreation Center Fieldhouse |

Additional dates and times can be found on our website: bit.ly/cwruflu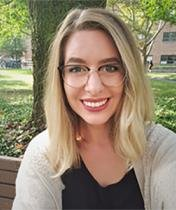 Advocate Virtual Drop-In Hours
Every Monday
3:00- 5:00pm
Advocate Drop In hours are for any CWRU, CIA, CIM and KSU Podiatry undergraduate or graduate student who may have questions about sexual misconduct reporting options or the Office of Equity (Title IX) process. Advocate Drop In hours are confidential, although non-clinical in nature.
Students may use this time to process related questions, consultation, "how to help a friend" questions, or referrals for clinical services such as individual or group therapy, or community referrals.
Zoom link sent after registration
To Register:
https://bit.ly/cwruadvocate
Skills for Challenging Conversations
Friday, October 16
1:00- 2:00pm

This presentation aims to address the "how to's" of tricky conversations! How can we feel most safe in conversations with our peers when we discuss topics such as sexual assault or racism? How can you better support a friend when they disclose they have been assaulted? We will discuss methods to best move forward in these types of conversations, instead of getting stuck!

Open to all CWRU, CIA, CIM and KSU Podiatry undergraduate, graduate and professional students.

Zoom link sent after registration:
http://cglink.me/r857768
EVENT
MOVE Forward
Tuesday, October 13
2:00pm - 3:30pm
Feeling stuck? Having a hard time coping with change? Feeling lost or directionless?
Learn how to MOVE from a fixed mindset to a growth mindset, while realizing your personal values and creating life goals. MOVE towards a life that really matters to you!
Must commit to attending 3 virtual workshops. Participants must register in advance. Zoom information will be sent after registration.

Fall Sessions:

Sept:
Tuesdays/Thursdays: 9/8, 9/10, 9/15 1-2:30pm
Wednesdays: 9/16, 9/23, 9/30 3-4:30pm

Oct:
MWF: 10/5, 10/7, 10/9: 11am-12:30pm
Tues: 10/13, 10/20, 10/27: 2-3:30pm

Nov:
Monday: 11/2, 11/9, 11/16: 1-2:30pm
Tues/Thurs: 11/10, 11/12, 11/17: 3-4:30pm

Open to all CWRU, CIA, CIM and KSU Podiatry undergraduate, graduate and professional students.
---
Artificial Intelligence in Oncology Symposium
Advancing Science and Policy
October 19-20, 2020 | Virtual
The 2020 Artificial Intelligence in Oncology Symposium: Advancing Science and Policy will bring together experts in AI and machine learning as well as clinical, industry and federal agency experts in pathology, radiology, drug discovery, ethics and policy to speak on research developments, regulatory policy, reimbursement and ethics surrounding AI in oncology. For the health and safety of all attendees, this year's symposium will take place virtually. Click here for more details.
---
Ohio State: Postdoc & PhD Career Fair
The Ohio State University has an upcoming virtual recruitment event focused on hiring Postdoctoral and Doctoral Professionals for industry and research positions. The event will focus on Science, Technology, Engineering, & Mathematics (STEM) degrees, but all our 600+ postdocs and ~11,000 PhDs are welcome to attend. If you or your colleagues are interested in hiring these diverse, high-caliber professionals, then please join us virtually for:

POSTDOC & PHD INDUSTRY RECRUITMENT EVENT
Date: November 4th and 5th
Time: 9:00 am to 5:00 pm (virtual 1-hour info or Q&A session between these hours, either day)

Registration here via Handshake

All high-level OSU professionals are eligible to participate in this career fair event. There will be some exploring careers in industry versus academia, while the majority attending will be focused on finding a career in industry or research!
---
Workshop on Mitigating the COVID-19 Pandemic with Dr. Kelly McMann and Dr. Daniel Tisch

Join Professors Kelly McMann and Daniel Tisch for an interactive workshop.

Saturday, October 17
2:30-4:00 PM EST
Virtual
Open to undergraduate, graduate, and professional students. Register here.

How is research on campus about political institutions and epidemics helping to address the COVID-19 pandemic in local communities and beyond?
How can you have an impact too?

Kelly McMann is Professor of Political Science and Director of International Studies at CWRU. Daniel Tisch is Associate Professor of Population and Quantitative Health Sciences and Director of the Master of Public Health Program at CWRU. Professors McMann and Tisch also work as consultants for international development organizations and the Cleveland Department of Public Health, respectively.


St. Jude Children's Research Hospital is currently seeking nominations of students to be considered for the 19th annual St. Jude Children's Research Hospital National Graduate Student Symposium (NGSS), and 6th annual Future Fellow Research Conference (FFRC). These exceptional academic and professional development opportunities for PhD students will be held April 6-8, and August 3-5, 2021, respectively. The 2021 NGSS will be hosted virtually, however we are waiting until the new year before deciding whether or not the 2021 FFRC will be held on the St. Jude campus.

The NGSS and FFRC are all-expenses-paid symposia to which top PhD students from around the country are invited to participate. To be eligible, students must be U.S. citizens or permanent residents, with an estimated graduation between April 2021 and July 2022. Preference will be given to students whose work is relevant to ongoing research at St. Jude.

These symposia are not advertised. Students may apply only if they are nominated by faculty. To nominate students, please visit stjude.org/ngss and complete a simple form. Faculty may nominate multiple students, but nominations must be received by October 27th, 2020.
Invitations to apply will be sent to students at the beginning of November. For those graduating before April 2021 who may be interested in postdoctoral fellowships at St. Jude, please review the list of current open positions. Visit stjude.org/postdoc and contact postdoc@stjude.org for additional information.

---
University of Michigan
Virtual Postdoc Preview
November 9-11, 2020

This recruiting event awards 20 upper-level graduate students the opportunity to explore the extensive postdoctoral research and training opportunities in biomedical sciences available at U-M. During a three-day virtual visit, invited candidates will interview with prospective mentors, network with current postdocs, and learn about life in Ann Arbor. Applicants are selected from a national pool of candidates who expect to complete their thesis research by Summer 2021. Applications are open until September 30, 2020. Interested candidates can visit our sites for more information or to apply.
Thursday, October 15th
Immunology Journal Club
Bowen Zhou
12p
Zoom
Neurosciences Seminar
Hynek Wichterle, PhD
Associate Professor of Pathology & Cell Biology, Neuroscience, and Neurology
Columbia University, New York
12pm Zoom
Molecular Biology & Microbiology Seminar
Leah Plasek and Sara Mason - Valadkhan Lab
1p Zoom
---
Friday, October 16th
Cancer Center Seminar Series
Myles Brown, MD
Dana-Farber Cancer Institute
12p Zoom
Career & Professional Development
Click here to download flyer.
Upcoming Dissertation Defenses
Caroline El Sanadi
Clinical Translational Science Dissertation Defense
Sunday, October 18
9:00 – 10:30am
"Development and Internal Validation of Tools to Aid Clinicians in Selecting Second-Line Therapies for Individuals with Type 2 Diabetes Mellitus"
---
Yuan Cai
Physiology and Biophysics Dissertation Defense
Tuesday, October 27
8:30 – 10:30am
"Striatal Acetylcholine-dopamine Interactions in Physiology and Pathophysiology"
PEO Scholars Award
ATTENTION SENIOR FEMALE DOCTORAL STUDENTS!!
PEO has dedicated their time to helping promote educational opportunities to women. The local chapter has contacted us to reach out to the senior female doctoral students here at the SOM. The deadline for their Scholars Award is coming soon (November), so if you are interested in learning more, please visit their website and if you have further questions, please email Tessianna at enrich@case.edu. This award is open to all senior female doctoral students so please share with friends, inside and outside of the SOM!!


---
2020-2021 Microgrant Request for Proposals
Research!America is requesting proposals from graduate student and postdoc-led science policy groups to participate in the third year of our civic engagement initiative begun in 2018. This year, Research!America provides funding to student groups for virtual activities that focus on civic engagement and sparking dialogue with public officials, local community leaders, and the public around science and health research. Click here for more details.
---
Funding opportunities from the
Cancer Center
Calls for applications for the Cancer Center Trainee Dream Experiment. This award is available to graduate or medical students, postdocs, residents, and fellows that have a cancer focused research project. Please find more details attached.

Contact Damian Junk for more information. damian.junk@case.edu
Check out what's going on around campus
2020 National Speaker–Bernard L. Fraga, PhD
Wednesday, October 21 at 4:30 p.m.
In celebration of Hispanic Heritage Month, the Power of Diversity Lecture Series presents national speaker, Bernard L. Fraga, PhD, political scientist and author of the awarding-winning 2018 book, The Turnout Gap: Race, Ethnicity and Political Inequality in a Diversifying America. Fraga will discuss the power of Latinx and other BIPOC (black, indigenous and people of color) voters to shape elections this November and beyond.
He is an associate professor of political science at Emory University in Atlanta, GA. Fraga is interested in how group identities and electoral contexts impact political behavior.

The session will be moderated by Vice President for Inclusion, Diversity and Equal Opportunity Robert L. Solomon, Esq.

Click here to register.
GEO Wants to Hear From You
Have you published a paper, received a fellowship, or have other exciting news you want to share? Well, the Graduate Education Office would like to hear you. To submit information to be included in the GEO newsletter, please complete the GEO announcement submission form.