To approximate the whole thing in a vague way gives you a feeling that you've more or less touched the thing, but in this way you just lead yourself toward confusion and ultimately you're going to get so confused that you'll never find your way out.

-Bill Evans-
Design implies intent. However, when we are missing the holistic perspective, intentional solutions at a micro-level create unintentional consequences to the larger system. A shadow Design emerges, circumventing the Design process at the system-level and leaving us with a systemic solution that only vaguely touches on the fundamental problems that the system must solve.

Issue 2. November 2016
design & algorithms
In this issue, we take a look at algorithms. The introduction and acceptance of algorithms as curators of our lives has happened quickly and with the casual assumption that they are beneficial. They are already everywhere --so much of the data we consume is filtered through proprietary algorithms, owned by profit-driven corporations-- and they are here to stay, but what purpose do they serve?
In most cases, they are meant to replace human thought and decision making, especially when the scale, precision, or speed needed exceeds human capacity. While there are undoubtedly beneficial applications of these elegant constructs, when used they reflect a value judgement in favor of speed and economy.
This works very well in the service of rapid computations and maximizing profits, but what if the end goal is something more humanistic in nature? Do algorithms help us transcend our human failings or only more deeply encode them into our environment?
When so much of our technology is aimed at making us better decision makers, it makes sense to ponder this question through a focus on the critical, unavoidably human failing in decision making, bias.
If the concept that technologies have biases were to become common knowledge, we would put ourselves in a position to implement them consciously and purposefully. If we don't bring this concept into general awareness, our technologies and their effects will continue to threaten and confound us.
-Douglas Rushkoff, Technologies Have Biases-
I'm sleep. The Dodgers disappointed me
How hyperbolic can a person be?
Well, Wallace has completely lost control.
The body is the nightclub of the soul.
They pour the billows of a potent stream
If only Cleveland had a football team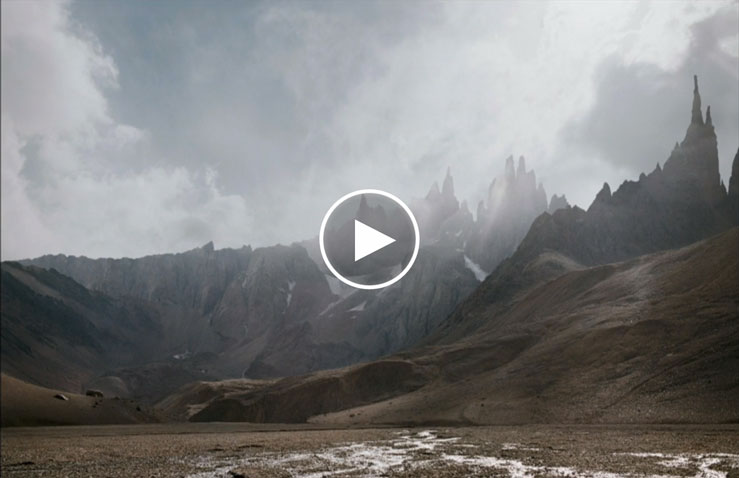 We're writing things that we can no longer read. We've rendered something that is illegible and we've lost the sense of what is actually happening in the world today.
- Kevin Slavin, How Algorithms Shape Our World -
"Humans are highly fallible... where biases, framing, and anchoring effects can give rise to completely irrational behavior. While the algorithmic approach is immune to such trappings of cognitive behavior, it also lacks the creativity and imagination of its human counterpart."

A Theory of Cognitive and Algorithmic Decision Making, one of University of Illinois' Engineering Department's Strategic Research Initiatives.

"Charged emotions, and debates over a history that's still so recent, made it really hard to design the National September 11 Memorial and Museum … It was so difficult, in fact, that museum curators decided to try something quite new. They decided to hand off major curatorial duties to a computer algorithm."

NPR's All Things Considered on how the museum tried
'solving the problem of human bias' using algortihms.
The most important thing to realize is [algorithms] are intended to benefit the people who own them. So those people who own them are defining success and they often define success in terms of profit. And profit for that person does not necessarily mean something good for the target of that scoring system.
Cathy O'Neil, author of Weapons of Math Destruction
We So Connected Like A Satellite
Perfection takes a human form in Kate
I need a tacky sweater for tonight!
acceleration can accelerate?

Excerpt from Cosmos by Pentametron
A lot of (the [bias] problem stems) from a business-driven decision about where you invest your money and how much emphasis you place on the integrity of the data you render to the people using your systems.
Jason Taylor, in an article about a team of researchers
who believe that they can fix bias in algorithms.
"And when algorithms do discriminate, computer scientist Suresh Venkatasubramanian says he tends to hear expressions of disbelief, such as, 'Algorithms are just code—they only do what you tell them.' But the decisions that machine-learning algorithms spit out are a lot more complicated and opaque than people think, he says, which makes tracking down an offending line of code a near impossibility."

BUT there might be hope in fixing them,
Science Friday Podcast, November 2015

"Some campuses get fixated on the coolness of analytics. Unless you have the commitment to staff, organize and deploy the kind of resources that students will need in a timely way, this won't work."

Timothy M. Renick, a Georgia State University vice president, quoted in NPR article about their success in boosting graduation rates.

"When solving inductive problems, it can be rational to be biased."

Tom Griffiths, Associate Professor, Psychology and Cognitive Science, Author of Algorithms to Live By, a thoughtful meditation on where algorithms can help us.
Our world is designed through our actions and inactions, ignorance and enlightenment. With this newsletter, we strive to provide some of the context necessary to understand the largest problems facing the world today. We are all implicit in this mess.
There is absolutely no inevitability as long as there is a willingness to contemplate what is happening.
Marshall McLuhan, The Medium is the Massage