To approximate the whole thing in a vague way gives you a feeling that you've more or less touched the thing, but in this way you just lead yourself toward confusion and ultimately you're going to get so confused that you'll never find your way out.

-Bill Evans-
Design implies intent. However, when we are missing the holistic perspective, intentional solutions at a micro-level create unintentional consequences to the larger system. A shadow Design emerges, circumventing the Design process at the system-level and leaving us with a systemic solution that only vaguely touches on the fundamental problems that the system must solve.

Issue 5. February 2017
design & intimacy
Happy Valentine's Day.
In our field, in our world, you don't often talk of intimacy. Intimacy is something largely reserved for the boudoirs of America, a tender caress in darkness and the implied connection built from vows of loyalty. Human connection outside of these sacred confines is labeled 'communication' and this becomes the accepted value that we allow to enter everyday conversation, this becomes the value that we optimize for.
But something is lost when intimacy —something so critically human— falls into the mystical, only used in relation with what we fear most, what we refuse to confront and define. And so we talk of intimacy in hushed tones and, without even a wink, insinuate the abstract taboos of physical intercourse. So sacred that to admit incomprehension is sacrilege. To admit that it might be missing is to invite stigma.
But upon what definition of 'intimacy' does this judgement stand? What of intimacy as basic human connectedness, of the need to be touched and to touch others? As our only defense against the despair of universal loneliness?
I don't believe the cure for loneliness is meeting someone, not necessarily. I think it's about two things: learning how to befriend yourself and understanding that many of the things that seem to afflict us as individuals are in fact a result of larger forces of stigma and exclusion, which can and should be resisted.
As children, we are encouraged to give valentines to everyone in our immediate social circle. This practice erodes year-after-year by developing self-consciousness and fear of rejection until, as adults —at least in America— we have almost no avenues to celebrate our most cherished human connections in any open and meaningful way.
We might have a vague feeling of when the possibility of intimacy opens to us, but do we have the understanding of ourselves to even notice it, much more the courage to accept it?
When the possibility of [genuine human involvement] has ceased, so has the possibility of growth.
- James Baldwin, The Male Prison, 1954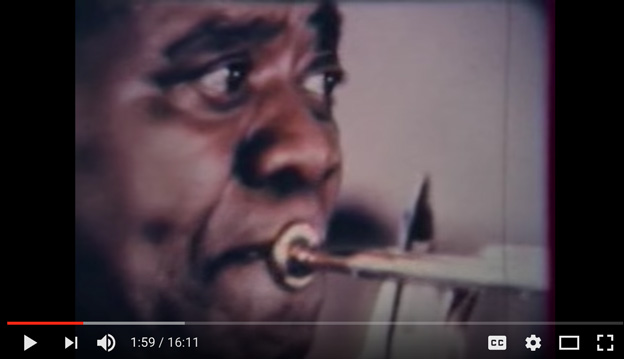 These great jazz men are radically different from one another but they have one thing in common. Each has made his jazz into a personal form of speech, into his own intimate art.
- Jazz,The Intimate Art, 1968 -
"I estimate that about 1 in 20 of us knows someone who worked in the WTC. If you go one more step, essentially everyone in the US is just two handshakes away. And two degrees of separation feels intimate — we know what friend of a friend means, intuitively — whereas three is much more nebulous. In other words, there's a psychological gulf, a transition, right between 2 and 3, and we are all on the intimate side of that gulf. I think that has something to do with why the horror feels so close."

Steven Strogatz, Professor of Applied Mathematics, Cornell University

"We mistake it for romance and confuse it with love. We deploy it as a coy euphemism for sex. And we actually dilute the possibility of intimacy — the face-to-face language of looks, words and sensations — by a frenetic pursuit of friends through social media. The irony is that while there are nearly a billion people on Facebook, intimacy is in crisis because it is digitally reduced to a state of basic contact."

Where can we find real intimacy?, Elizabeth Grice on psychologist Ziyad Marar

A Photo History of Male Affection: "In-depth look into an important and highly interesting aspect of masculine history: the decline of male intimacy over the last century."
It seemed very clear to me that [the Beat Generation's] glorification of the orgasm was but a way of avoiding all the terrors of life and love.

James Baldwin, The Black Boy Looks At the White Boy, 1961
The surging of oxytocin makes you feel more trusting and connected. And the cascade of electrical impulses slows your heart and lowers your blood pressure, making you feel less stressed and more soothed. Remarkably, this complex surge of events in the brain and body are all initiated by a simple, supportive touch.
Michelle Trudeau, Human Connections Start With A Friendly Touch, NPR 2010
"What if advertising said something so surprisingly intimate that it made you feel vulnerable? Intimacy tells us: They know what I am thinking. It creates an indelible bond between a company and the individual. Intimacy makes us remember. Big Data and research are vital in the creation of this kind of relationship, but they are just the beginning. With enough money, every advertiser can buy the same data."

Intimacy in the Age of Everything All at Once, Jeff Goodby, 2017

"'You're in on the joke,' [Matt Homann, founder of Invisible Boyfriend] points out. 'You know it's a service you've signed up for. It's not a substitute for love.' But I wonder if Homann isn't underestimating the vagaries of the human heart, which past evidence suggests can be conned into loving just about anything."

Caitlin Dewey on Invisible Boyfriend, 2014

"Do biographers, however serious and scrupulous, really need or have the right to explore and disclose such intimate details? Yet we still read them. Is it right for us to do so? I honestly do not know the answer."

Simon Leys ponders The Intimate Orwell, 2011
In human closeness there is a secret edge,
Nor love nor passion can pass it above,
Let lips with lips be joined in silent rage,
And hearts be burst asunder with the love.

From In Human Closeness there… , Anna Akhmatova
Our world is designed through our actions and inactions, ignorance and enlightenment. With this newsletter, we strive to provide some of the context necessary to understand the largest problems facing the world today. We are all implicit in this mess.
There is absolutely no inevitability as long as there is a willingness to contemplate what is happening.
Marshall McLuhan, The Medium is the Massage