To approximate the whole thing in a vague way gives you a feeling that you've more or less touched the thing, but in this way you just lead yourself toward confusion and ultimately you're going to get so confused that you'll never find your way out.

-Bill Evans-
Design implies intent. However, when we are missing the holistic perspective, intentional solutions at a micro-level create unintentional consequences to the larger system. A shadow Design emerges, circumventing the Design process at the system-level and leaving us with a systemic solution that only vaguely touches on the fundamental problems that the system must solve.

Issue 10. July 2017
design & education
There are few more polarized issues in America than education. As an American citizen, a good education is simultaneously a right, a privilege, and an obligation. It defines childhood and is charged with development. We put our babies in one end and expect articulate young adults to leap out the other, ready to carry the future of our country on their shoulders.
But what characteristics do we wish upon these fresh graduates to adulthood? As a society, what values do we hope to imprint on their minds? What, in essence, defines success?
As with any design problem, answers to these questions should dictate what we measure to evaluate the system and provide guiding vision to how we change it. If we don't agree on these, then what are we really talking about in our endless debates around implementation?
"When you visit a school like this, it feels like the future — it feels like a start-up," Mr. Zuckerberg told an audience last fall in Peru. "You get the feeling this is how more of the education system should work."
- The Silicon Valley Billionaires Remaking America's Schools, Natasha Singer, The New York Times, 2017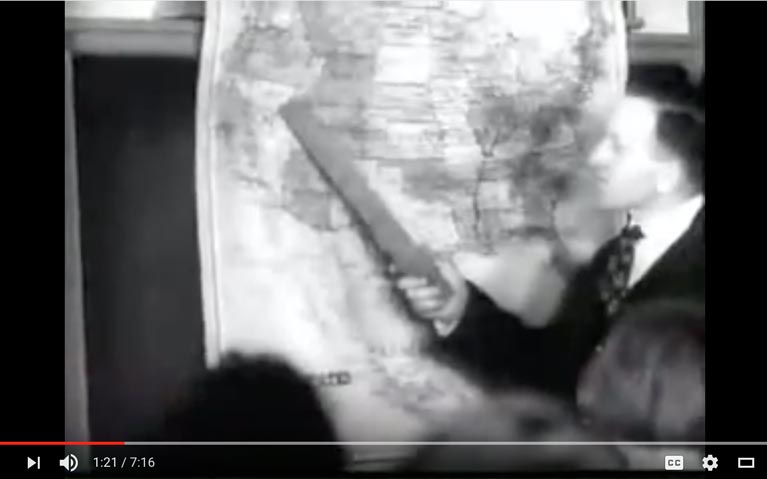 "The world is changing at a tremendous rate. No one knows where. We must prepare our children not for the world of the past, not for our world, but for their world, the world of the future."
John Dewey
In 26 years of teaching rich kids and poor, I almost never met a 'learning disabled' child; hardly ever met a 'gifted and talented' one, either. Like all school categories, these are sacred myths, created by the human imagination. They derive from questionable values we never examine because they preserve the temple of schooling.
John Taylor Gatto publicly quits teaching after 26 years.
"Valedictorians aren't likely to be the future's visionaries," says Arnold. "They typically settle into the system instead of shaking it up."

Kathryn Dill, CNBC, 2017

"It is worthy of note that none of the world's highest-performing nations —such as Finland, Japan, China, Korea, Canada, Poland, Estonia, and Singapore— tests every child every year; in that burdensome and expensive practice, the United States stands alone."

The Lost Purpose of School Reform, Diane Ravitch, The New York Review of Books, 2015

"I have been deeply involved in school reform for at least 15 years. I've been very frustrated by the superficiality of the discussion, and by my perception that people don't really get down to the basic of what an ordinary citizen ought to be able to know so that he can cope with a world that's changing very quickly and is very confusing."

A Talk With Howard Gardner, The Edge, 1997
[The US Department of Education's] mission is to promote student achievement and preparation for global competitiveness.
US Department of Education's Mission Statement, 1980
"We must shift the paradigm to think of education funding as investments made in individual children, not in institutions or buildings."

Betsy DeVos' remarks to the Brookings Institution, 2017

"The social mobility goal has emerged as the most influential factor in American education. Increasingly, it provides us with the language we use to talk about schools, the ideas we use to justify their existence, and the practices we mandate in promoting their reform. As a result, public education has increasingly come to be perceived as a private good that is harnessed in pursuit of personal advantage; and, on the whole, the consequences of this for both school and society have been profoundly negative."

David F. Labaree, Public Goods, Private Goods: The American Struggle over Educational Goals, American Educational Research Journal, 1997

"If you can boost your self-esteem, you can close the achievement gap. The nice thing about this theory, Salerno noted, is it doesn't require much of a fundamental reworking of the educational system — it's something of an easy way out. In many cases, advocates focused on self-esteem 'rather than hiring better teachers, spending more money on actual schools and instruction. It became a surrogate for the stuff that might actually have done some good.'"

How the Self-Esteem Craze Took Over America, Jesse Singal, New York Magazine, 2017
I've come slowly to understand what it is I really teach: A curriculum of confusion, class position, arbitrary justice, vulgarity, rudeness, disrespect for privacy, indifference to quality, and utter dependency. I teach how to fit into a world I don't want to live in.
John Taylor Gatto publicly quits teaching after 26 years.
"'The high-school teacher has in fact lost relative status in recent years as more and more parents are themselves high-school graduates,' the eminent sociologist David Riesman observed in 1958. 'And while the kindergarten teacher gains admiration because she can control several dozen preliterates whose mothers cannot always manage even one, the high-school social-studies teacher has a harder time being one-up on American-born parents who can claim to know as much as she does.'"

The Case for Contentious Classrooms, Jonathan Zimmerman and Emily Robertson, The Atlantic, 2017

"'There are too many politicians, powerful bureaucrats, management and business experts, economists, and philanthropists making decisions about the best solutions for schools.' In short, the people in charge don't know nearly as much about schooling as the students and teachers they are trying to 'fix.'"

Solving the Mystery of the Schools, Diane Ravitch, NYRB, 2016

"How does it happen that very young children, all of whom quite naturally absorb great quantities of visual information, grow up to be visually illiterate? The answer, as far as I can make out, is that this early capability is simply beaten out of them by the educational process."

George Nelson, How to See, 1977
Are the schools perfect? No. But they are slowly improving. And they are certainly better today than at any point in the past. So why the invented story about an unchanging and obsolete system? Why the hysterical claims that everything has broken?
America's Not-So-Broken Education System, Jack Schneider, The Atlantic, 2016
Our world is designed through our actions and inactions, ignorance and enlightenment. With this newsletter, we strive to provide some of the context necessary to understand the largest problems facing the world today. We are all implicit in this mess.
There is absolutely no inevitability as long as there is a willingness to contemplate what is happening.
Marshall McLuhan, The Medium is the Massage