To approximate the whole thing in a vague way gives you a feeling that you've more or less touched the thing, but in this way you just lead yourself toward confusion and ultimately you're going to get so confused that you'll never find your way out.

-Bill Evans-
Design implies intent. However, when we are missing the holistic perspective, intentional solutions at a micro-level create unintentional consequences to the larger system. A shadow Design emerges, circumventing the Design process at the system-level and leaving us with a systemic solution that only vaguely touches on the fundamental problems that the system must solve.

Issue 1. September 2016
design & prison
This month, we focus on the American penal system. The current state is a perfect shadow Design, the result of endless tinkering that seems to have lost sight of what it is trying to accomplish.
What are the system goals or overriding philosophy? Who is accountable for its success? By what measures is success judged? When has America last attempted to answer these questions? How do we answer them now?
| | Frederic Rzewski's meditative composition, Coming Together, exploring Sam Melville's "feeling for the inevitable direction of my life" |
| --- | --- |
| | We are going to be masters of our destiny or the victim. It's precisely the psychology of the prison, that once it is built you believe you have to fill them up. |
| --- | --- |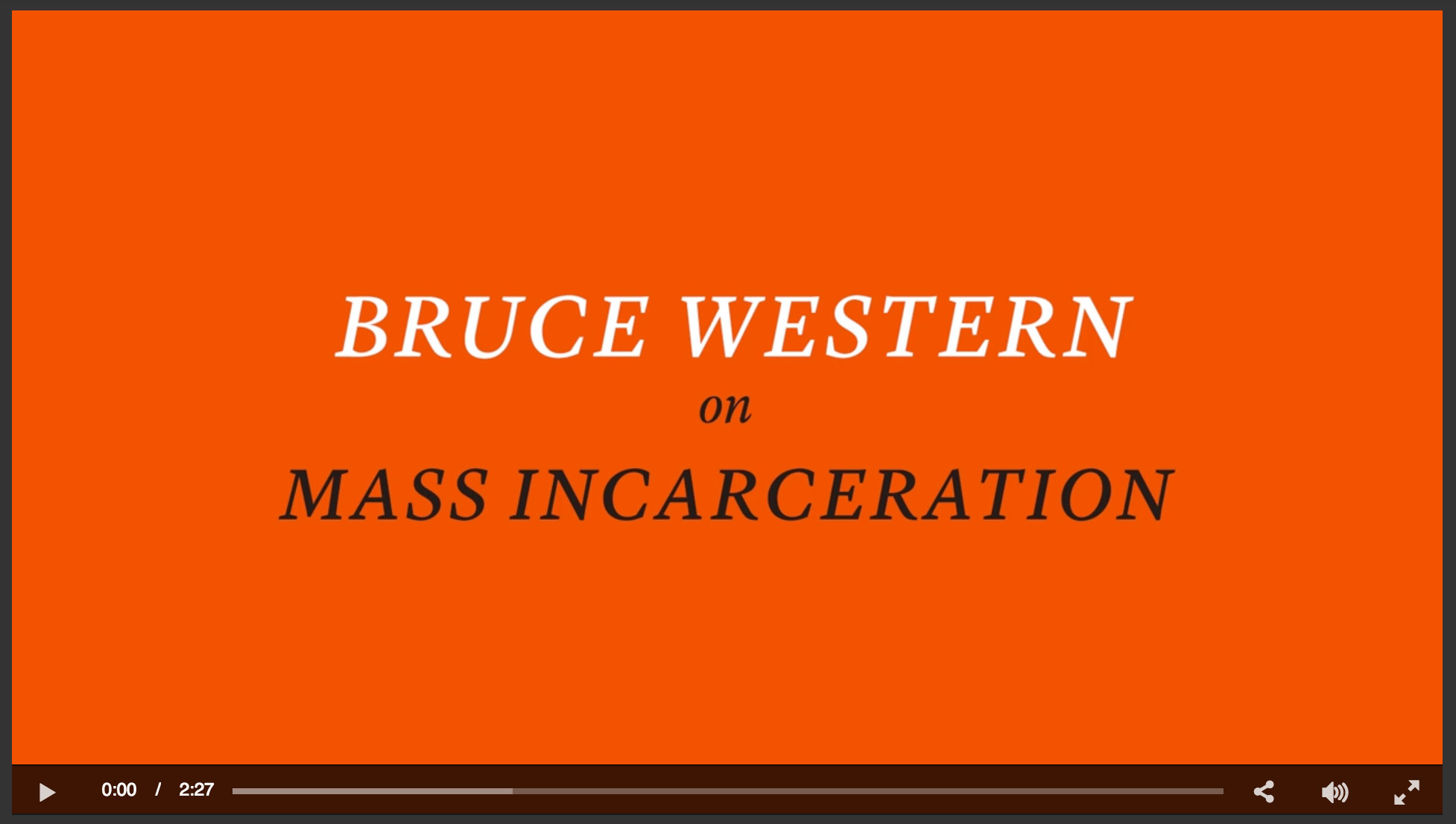 There are a whole variety of ways that we could have chosen to respond to that problem of crime, but we've chosen the response of the deprivation of liberty.
-Bruce Western, sociologist-
"Baldwin wrote that 'a ghetto can be improved in only one way: out of existence'; white America has opted instead to turn prisons into more lucrative and efficient ghettoes."

Why We Still Badly Need James Baldwin,
Austin Allen for Big Think

"Neither play nor design are politically neutral"

When Prison Is a Game, Will Partin for The Atlantic

"Even if you released every African American from US prisons and jails today, we'd still have a mass incarceration crisis in this country."

It's Not Just the Drug War, Marie Gottschalk for
Jacobin Magazine
The air lends itself not
to the singer.
The seasons creep by unseen
And spark no fresh fires.
Rehabilitation for re-entry into society
Attica is in front of me now.
-Richard X Clark-
What happens inside jails and prisons does not stay inside jails and prisons. Formerly incarcerated people and corrections officers carry the effects of violence home to their families and communities. Reducing violence and improving safety and health behind bars is thus essential for the prosperity of all communities.
Report on Safety and Abuse in America's Prisons
by the Vera Institute of Justice
Either we have the most evil people on earth living in the U.S., or we are doing something dramatically wrong in terms of how we approach the issue of criminal justice.

Sen. Jim Webb, 2011
Failure of the entire US Criminal Justice System
Mass incarceration is one of the most harmful practices we as a society have ever adopted.
David Cole, 2014 NYRB book review
"We have scientifically illiterate judges, scientifically illiterate lawyers, and scientifically illiterate jurors... These are the people determining whether forensic science is valid and reliable science."

Liliana Segura & Jordan Smith for The Intercept

"These findings are appalling and chilling in their indictment of our criminal justice system, not only for potentially innocent defendants who have been wrongly imprisoned and even executed, but for prosecutors who have relied on fabricated and false evidence despite their intentions to faithfully enforce the law"

FBI Overstated Forensic Hair Matches in Nearly All Criminal Trials for decades.

"No subjective 'science' should be used in any courtroom. The witch hunt mentality takes over and they find matches that are not there, sending innocent people to prison."

Bill Richards, who served 23 years in prison for the murder of his wife, based on questionable bite mark analysis.
"The private prison industry helped to create the mass incarceration crisis and feeds off of this social ill. Private prisons cannot be part of the solution economic or ethical to the problem of mass incarceration."

Banking on Bondage, a 2011 ACLU report

"When you inject a profit motive into the criminal-justice system, you're opening it up to corruption and abuse."

Judge Tommy Nail

"It is wrong to put me behind bars because I can't afford it."

Rozzie Scott, SPLC article on a modern-day debtors' prison in Louisiana.
We should not tolerate conditions in prison that have no place in any civilized country
President Barack Obama, the first president
ever to visit a prison
Our world is designed through our actions and inactions, ignorance and enlightenment. With this newsletter, we strive to provide some of the context necessary to understand the largest problems facing the world today. We are all implicit in this mess.
There is absolutely no inevitability as long as there is a willingness to contemplate what is happening.
Marshall McLuhan, The Medium is the Massage